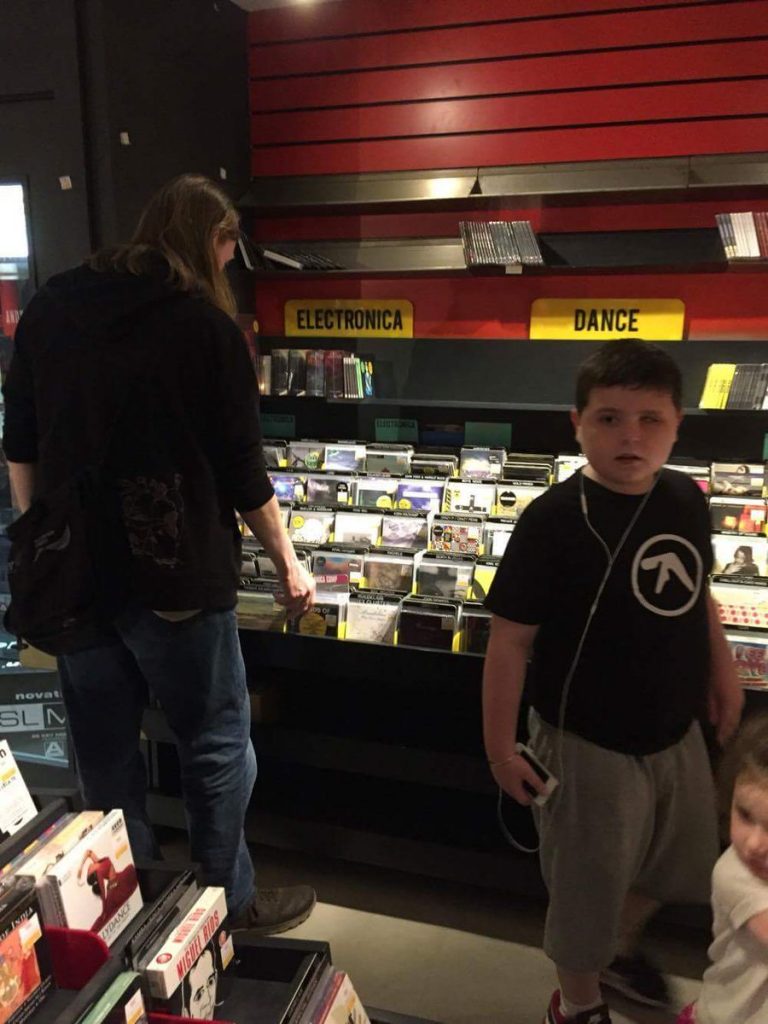 Ryan Wyer is a young 12-year-old from Dublin, Ireland has come into the music scene in a big way.   Richard D. James, the Irish-born artist who performs under the alias Aphex Twin, had recently released a new EP entitled Cheetah on Warp Records. James recruited Wyer to direct the official music video for one of the EP's singles, CIRKLON3 (Колхозная mix). Ryan, his family and friends are featured in the music video dancing and wearing clothing that either has the Aphex Twin logo or James' face on it.
James contacted Ryan after seeing that the young boy had made a fan video of the Aphex Twin song Minipops 67 [120.2][Source Field Mix] which can be found here:
According to Ryan Wyer's mother, Marie, Warp Records loved the video that Ryan made. Along with Warp Records and James, others thought that what Ryan did was an amazing video. Chris Cunningham, who created Window Licker and Come to Daddy, two Aphex Twin music videos, joined James in writing positive comments on the video.
When it was agreed upon that Ryan would be creating the video for Aphex Twin, Warp Records sent the Cheetah EP to Ryan and told him to use whichever track from the EP he wished in order to create the music video. Ryan told Culture Creature, "Warp and Rich told me to do what I do best, that's all."
In the interview with Culture Creature, which was done via email, Marie noted the similarities that were present between Ryan and James' personalities. "As most people know, Richard likes to stay out of the limelight and is quite private and has a very quirky sense of humour – actually very like Ryan. Ryan loves his own space and doesn't really care what others think of him. So they have very similar personalities."
The video was premiered on a digital display in Tokyo where Ryan and his family were able to see the final cut of the video they starred in.
Ryan is visually and impaired and has autism. Autism mental disability, which impedes parts of the individual's development and thus results in cause significant social, communication and behavioral challenges at different levels; depending on the individual person. Ryan, according to his mother, is a huge fan of music and has loved listening to different music since he was very young. He hopes to one day be a musician and a director. Being bullied for his eccentric taste in music, being able to do this with Aphex Twin was something extremely special for Ryan. Marie acknowledges that Ryan expresses himself through music the best, and thus thanked James and Warp Records, "…for seeing Ryan's talent and giving him this amazing opportunity. They made his dreams come true."
*OPINION*
Individuals with Autism at any point on the spectrum are often bullied or made fun of.  To give this opportunity is something that I will never stop commending Aphex Twin for.  I am a strong advocate for helping Definitely Abled individuals excel in what they love.  This is no exception.  I will not lie.  I am very happy about what is going on here.
I love the videos this young man has made and I cannot wait to see more from him.  I will be keeping an eye on Ryan's youtube channel to watch watch will be coming next.  Amazing Job Ryan!
Here is the new video:
The cast of the music video:
The Cast from Cirklon 3 video , Ryan Wyer , Cheetah Ep, @WarpRecords @AphexTwin
Brilliant fun ? great kids ? pic.twitter.com/kQwdqzk69F

— marie O Toole Wyer (@marie_wyer) July 8, 2016
If you want to learn more about Autism, here are some good links.
IT'S HERE pic.twitter.com/g8VC8fXv2A

— Aphex Twin (@AphexTwin) July 8, 2016
Guess who's looking for some tunes with Ryan Wyer ? #aphextwin #WarpRecords @TowerDublin pic.twitter.com/tsCXO5tHHG

— marie O Toole Wyer (@marie_wyer) July 5, 2016
So overwhelmed by the amazing support that Ryan is receiving from all around the world , wow it's just fantastic… no words can express ! ❤

— marie O Toole Wyer (@marie_wyer) July 11, 2016
Below is a screenshot from the music video feating Ryan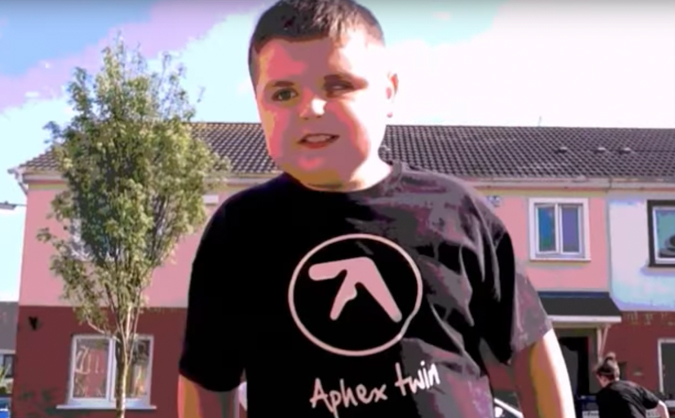 Leave a Reply