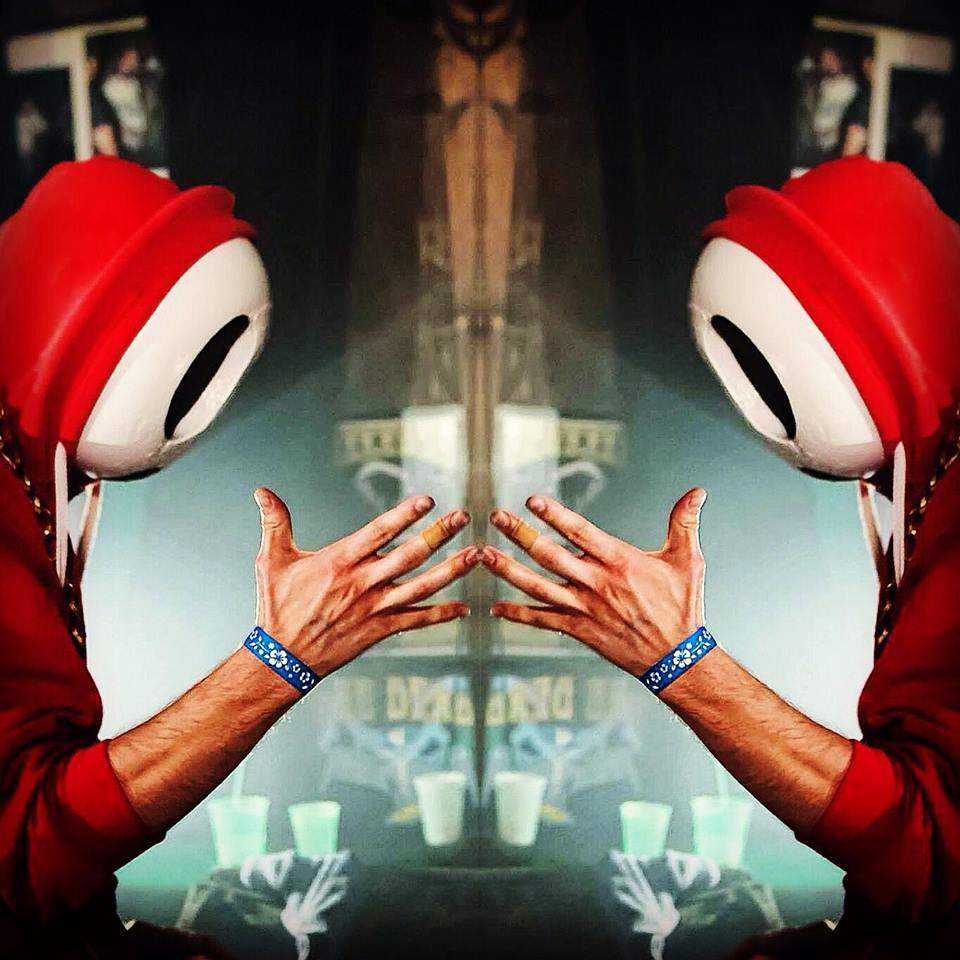 While hiking around Shawnee State Forest, or visiting Roosevelt Lake and enjoying the scenic Appalachian Mountains, you may occasionally hear experimental sounds of futuristic bass music. Rumor has it, deep in a cave somewhere near the Ohio River, lies a weird and wonderful place called Mushroom Kingdom.  Many think you can find it, but the ones who have claimed to experience it say the only way to access it, is through a dimensional rift caused by the beats and sounds of the legend that lives there, Shy Guy Says.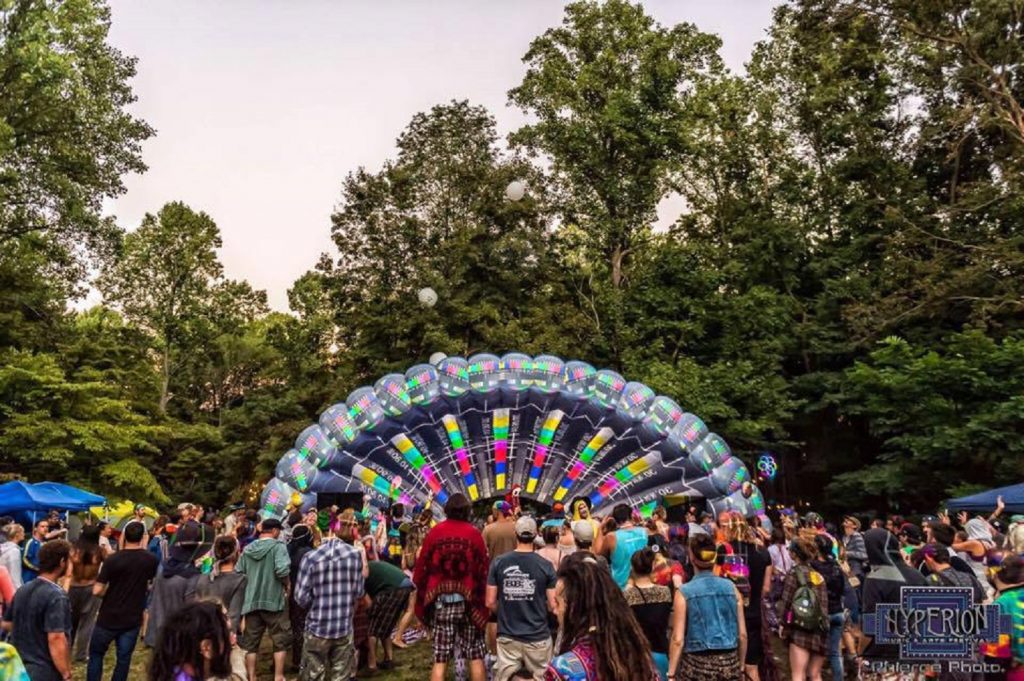 Shy Guy Says is an 8-bit villain ready to suck any dance floor into a black hole, transporting them to Mushroom Kingdom, at any time; leaving them begging to go back for more. His eclectic, yet upbeat and danceable sound can best be described as a mixture of Hip Hop, Glitch Hop, Dubstep, Trap, and Drum N Bass. While Shy Guy Says has just recently his track "Devils Rejects" on Figures label, Doom Music, he has even bigger plans coming for us all.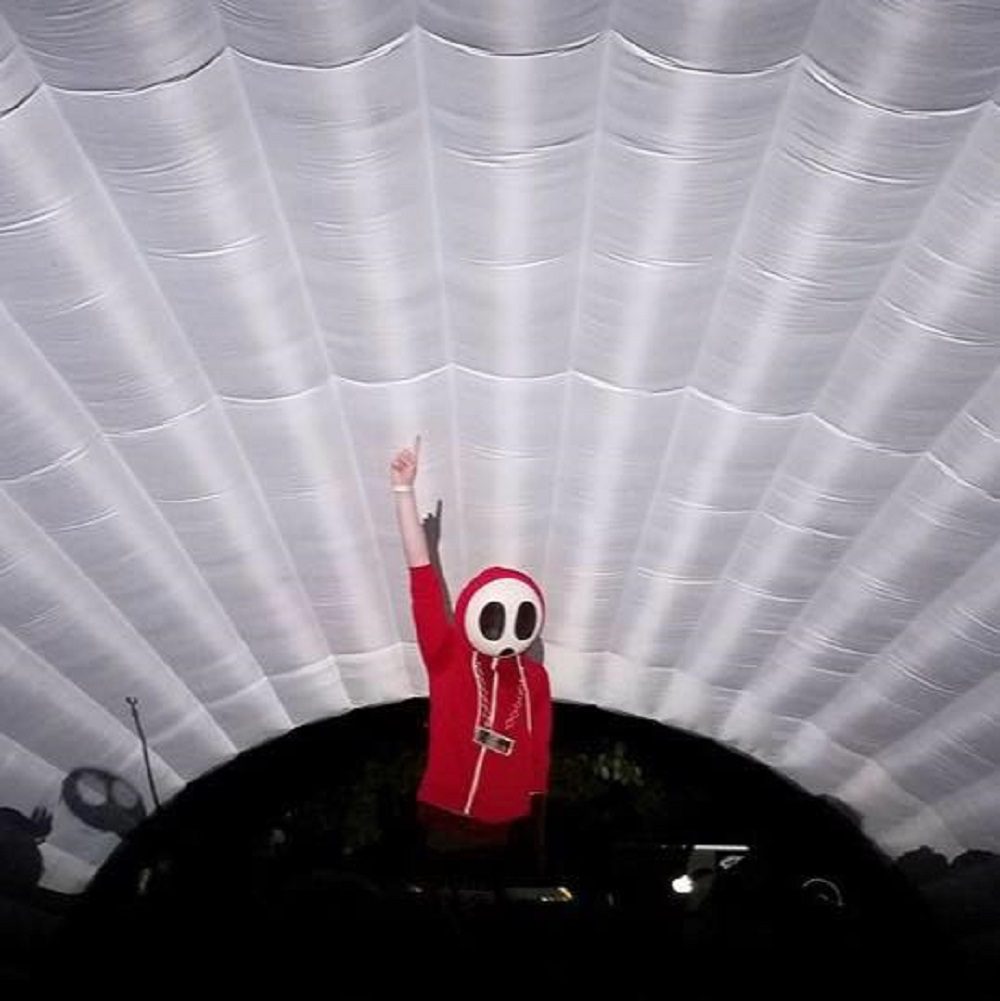 While pushing the barriers of sound and producing, Shy Guy Says has developed a loyal group of fans that will follow him into the black hole time after time again. He has shared the stage with national and world famous artists such as Zomboy, Zeds Dead, RL Grime, 12th Planet, Figure, Snails, Herobust, Brillz, and Loudpvck just to name a few. As well as playing at renowned festivals like Summer Camp and Breakaway Music Festival. With 2016 coming to an end and turning a myth into a regional legend, 2017 looks to be the year we all experience Mushroom Kingdom.
Interview:
You recently released your track "Devils Rejects" through Figures label, Doom Music. How did it feel to finally have all of the hard work and dedication pay off and have your track heard by so many people?
-It's a great feeling, man.  I've known Josh (Figure) for a few years now, and he'd always tell me to send him stuff that I thought would fit the DOOM vibe.  So when I got the idea to do a Devil's Rejects themed track I knew it could potentially work out perfectly for both of us.  I'm a huge fan of Figure's, so to finally get the recognition from one of my favorite artists and to have him share my track with an international fan base really felt like I'd achieved something huge.
Any other big releases coming out soon that you can tell us about, or upcoming shows?
–Right now I'm just working on pushing the boundaries of my song writing and sound design skills. In today's market, the best way to earn recognition for yourself it to really carve out your own signature sound that makes you stand out from the rest of the noise. I don't have any release dates cemented just yet, but I do hope to have a few releases on some of my favorite labels throughout 2017.  * knock on wood *
As far as shows go, the offers are always rolling in but I can't really disclose when and where I'll be performing until I get the go ahead from the promoters. I CAN say that I'll definitely be making a few stops in some of my favorite cities in the region. I hope to have some awesome announcements in the next coming months.
With you wearing a mask, and not many people getting to see your face, is there a specific message you want to send with that?
-Absolutely.  More than anything, the mask has always been meant to be an addition to the overall spectacle of the live show.  It's another way for me to express my personality and to help me stand out from the other producers/DJs that are out there right now. But in addition to that, the mask is also a tool to help take the focus off of me as a regular person and to hopefully let the music shine through a little brighter. It's all good if people like to see Shy Guy doing his thing, but I want the focus to be on the music first and foremost.
Doesn't it get ridiculously hot wearing that?
-Definitely, haha.  I can safely say I lose a few pounds of water weight every time I perform. I often wonder if I had known how hot it was actually going to be whether or not I would have stayed with the idea.  But over the years I've been finding lighter and lighter hoodies to wear on stage, so that's helped tremendously. And to be honest, I don't mind sweating a little harder if it means that people's interest will stay piqued during the show. Sometimes you have to suffer for the things you love, you know?
After seeing you play quite a few times, I've noticed you have quite the following. Most of which wear a similar mask yours. What's it like or how does it feel to look out across a crowd and see so many of your faces bouncing, dancing, and head banging all over the dance floor?
-To be honest, it's a pretty surreal feeling. At the risk of "tooting my own horn," I think that I have one of the coolest fan bases in the regional scene.  I've been making music for about 19 years now, so to look out and see all those faces (whether they're masked or not) getting down and having a good time is all the motivation I need to keep this thing going.  I don't often say things like this, but I definitely feel blessed to have the following that I have right now.
What inspires you to keep producing and pushing the barriers, or making "out of the norm" music?
-Personally, I've always been into music that seems to come from outside of the box. When I'm not listening to or making bass music, I admit I listen to some pretty weird shit.  I really enjoy the challenge of trying to stay weird and be true to myself, but also to make something that other people can really enjoy and relate to.  The amazing thing about music is that it will never stop evolving and changing, and there will always be some new hybrid genre that seemingly pops up out of nowhere.  My motivation is to one day be seen as a driving force behind a sound that no one had ever really been exposed to before.
Any advice for people who are just getting started in the industry?
-First and foremost, stay true to yourself.  Even if you achieve success, that success will feel empty knowing that you only got there by selling yourself short and compromising your own ideas.  And again, find your own sound! As tempting as it is to be the next Skrillex or Jauz or whoever, at the end of the day that's already been done.  Be your own person!  It may be frustrating when you're first starting out, and you may think you're never going to reach the goals that you have in mind.  But there's always going to be an audience out there for everything, so just stick with it and be the absolute best version of you that you can be.
Oh, and maybe wear a salad bowl on your face…it worked for me! *A lot of laughter*
Any final thoughts or comments for the viewers?
-At the risk of sounding corny, I always say: Stay true to yourself, be weird, be different, and live every moment that you can as if it's your last.  We only get one life to live, so you might as well make it as fun as possible!
For more on Shy Guy Says, check out his Soundcloud and social medias below.
[soundcloud url="https://api.soundcloud.com/users/503826″ params="auto_play=false&hide_related=false&show_comments=true&show_user=true&show_reposts=false&visual=true" width="100%" height="450″ iframe="true" /]
Leave a Reply