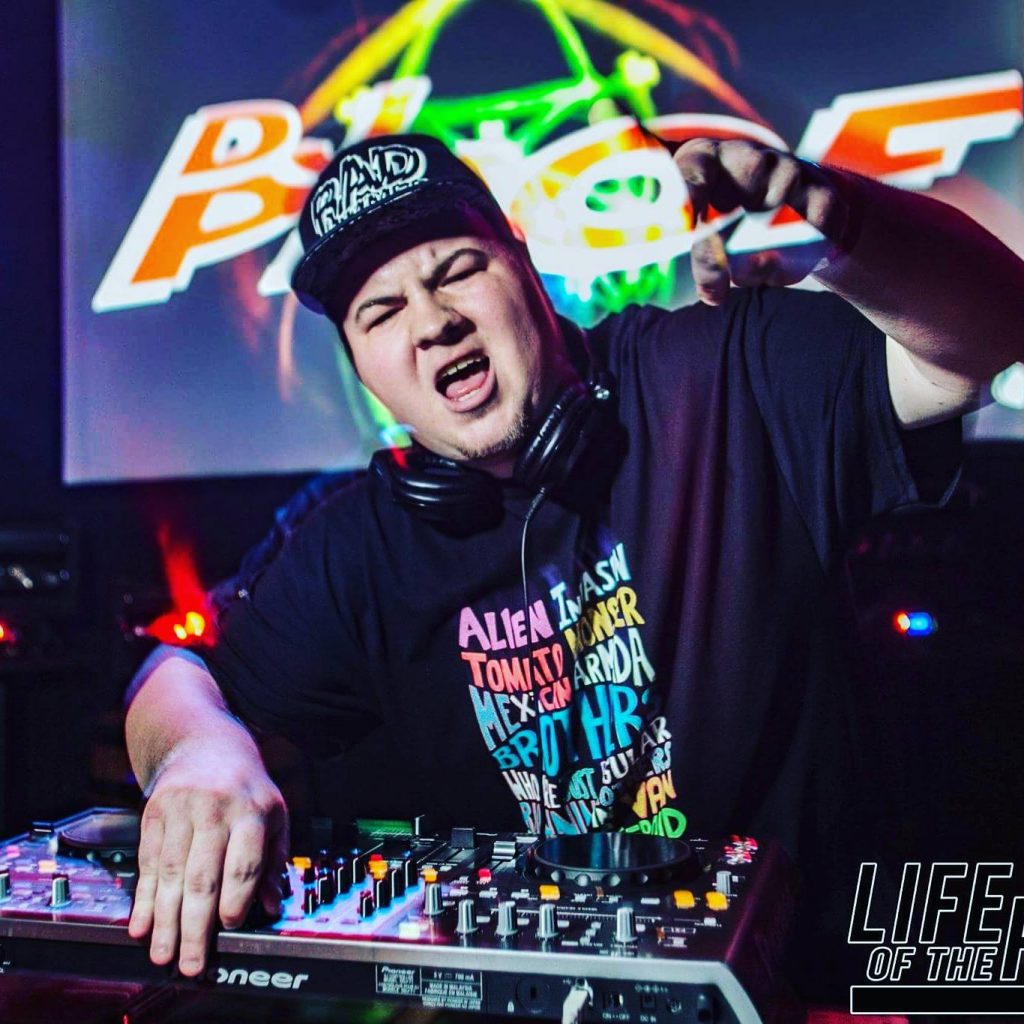 Nestled deep in a town where Big Blue Nation reigns supreme, is a producer that plays all the jams that will make you dance your pants off. Spending the last 5 years perfecting his craft and previous residencies in the hottest college bars in his hometown, PROF began working on his abilities and style, soon providing regional support for the likes of Loudpvck, Ghastly, Mayhem, Riot Ten, Buku, and many more, he's ready to take his game to the next level.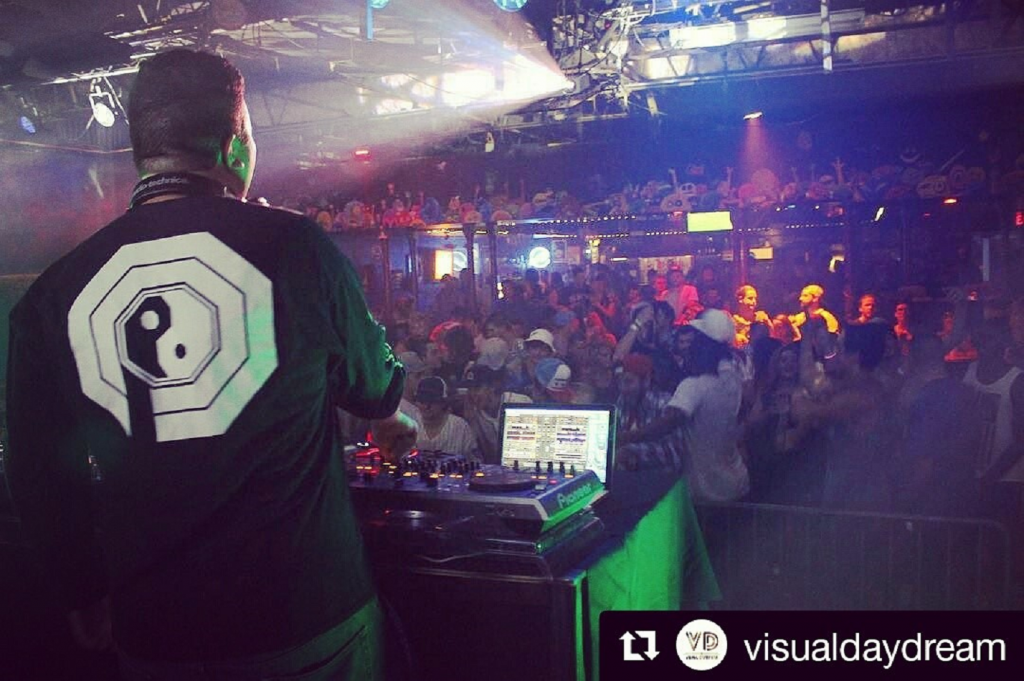 Chris Profitt, or widely known as PROF, has proven he has what it takes to succeed in the industry. Providing an eclectic atmosphere and playing an array of genres including Trap, Dubstep, Twerk, Bass-House, and keeping the high BPM we all love to dance the night away too. While staying up to date on current music trends, you'll also find him dropping the throwbacks that are sure to take you back in time.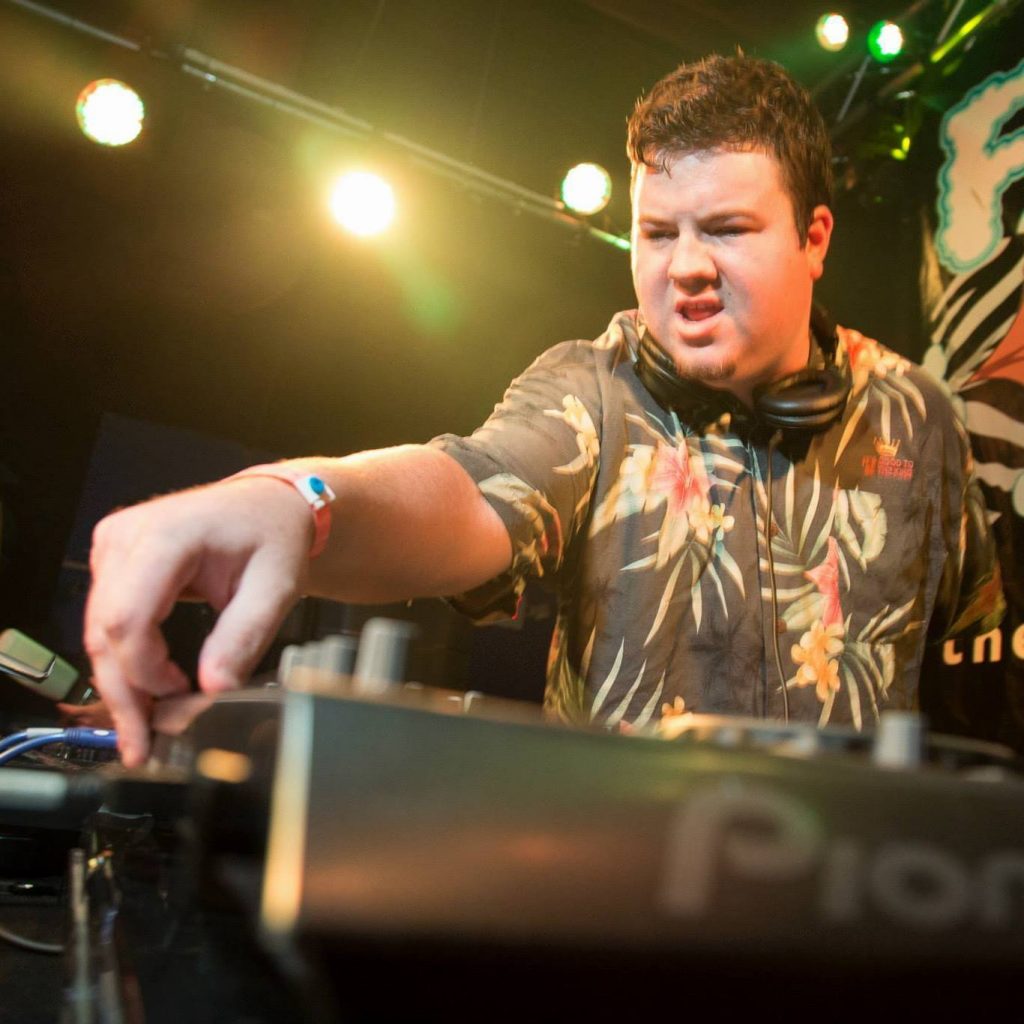 With 2016 coming to a close, and being one of the bet yet for PROF, 2017 is shaping up to be the best yet for him. With tons of new music to be released and shows already planned for the coming year, be sure to be on the lookout for PROF.
For more on PROF: check out his Facebook and check out his Soundcloud.
Interview:
With you being from Lexington and getting your start there, the scene has grown greatly over the past few years, has the scene changed any in the ways of getting booked for opening spots on bigger touring acts that come through the region?
As far as the scene goes in Lexington, there's been a somewhat of up and down progression. It's very spotty in bringing bigger named touring people into here. We try to reciprocate some shows, but it's just down right difficult some months. For example the venue we use the most, Cosmic Charlies, just went through remodeling and was closed for a couple months. People have tried to completely rebrand the scene which makes it difficult to keep something going. Here over the last couple years it's got a lot more difficult cause a lot of bars have restricted outside acts. Venues we used to throw shows at, have re-purposed or have gone out of business, so it's constantly getting harder. When I first started, there were a lot more shows thrown monthly as opposed to now. It's just a grind not only for me, but every talented DJ/Producer here.
With shows getting harder and harder to book, how would you rate the other talent in the region and the competition?
It has definitely "pigeonholed" the region to show if you want to succeed, you have to come straight out with all original work and show you're ready to take it serious and make it a lifestyle. Everyone keeps getting better and better in the region, so it makes all of us work that much harder giving us a standard of excellence, and making us come up with different platforms to get our name out other than big promotion companies like in most cities.
As far as big promotion companies, why do none rarely invest here.
It stems from those cities being closer to other bigger cities and drawing crowds out of their areas. As opposed to us being known for bluegrass and country, that's mainly what companies try to pull. It mostly our location because we don't have the outlets or resources as most cities our size do. If we could create a true family music community and come together, I feel as if these bigger companies would see that and want to work with us more. For this reason, we have to make our own ways and do things differently. Recently, the bar scene has headed the wrong direction and no one wants to really pay DJs what they're worth, they just want to stiff us at the end of shows and I feel like in the long run that will leave an open space for a company to truly come in and make the scene grow for the better.
With very few bigger companies throwing shows with country wide touring artists, you recently got booked on one of these shows with Ghastly. How did it feel to be on stage playing right before someone you really look up to in the industry when so many people in the area struggle to get booked.
Getting to step up and play with an artist like Ghastly was a very rewarding experience and feeling in such a competitive scene. Getting to play with artists like that is what keeps me going and what I aspire to be like. The crowd was having a blast and it gave me one of the best vibes I've ever had from a performing sense. It was definitely one of the best shows I've ever played. I do this because I want share my passion and hopefully inspire people while making them experience something different.
Speaking of inspiring people, what inspired you to originally produce?
I've always wanted to make music since I started playing bass guitar at an early age. Music has always been a major influence in my activities and even the direction of my life. I was in a couple bands in high school, but nothing really connected. I discovered Ableton while working for a radio station and started playing with it. It allowed me to able to combine so many different things at once and that really peaked my interest and finally gave me a platform for making music that I could truly express myself in. It started as fun, and now I'm at the point to where I'm starting to get my own originally produced tracks out. I'm really hoping 2017 is the year for me with everything I have planned.
What do you have planned for your fans in 2017?
I'm definitely going to be trying to release my first EP this coming year to give people an idea where I'm at production wise and show people really what PROF sounds like. I want to show everyone the direction I want to take my career in and truly show people who I am music wise. Hopefully we can all come together as community and start throwing more shows, not just for me, but for everyone else in the scene. I just want to do what I do best, destroy dancefloors.
In this coming year is there any specific groups you hope to work with/work more with?
Man there's so many, there's so much talent in this region I'd love to work with. Regionally I'd love to connect more with the Rad summer and Freshlist labels; still working with RX Productions and Trifection Entertainment. I'm open for anyone in the region for anyone that's really down for fair and honest work that wants to just make music for the love of it, not the wrong reasons. My only goal in music is to see how far I can take it and to spread love with it. I'm really down to work with anyone of any genre that wants to see our scene grow for the better. As long as it's a situation where it feels right, I'm down.
In 5 years where do you hope to see yourself?
I'd definitely like to be working with a major label from where I'm at right now. Pretty much just want to be consistently releasing music on a big label. If DJing/producing doesn't work out, id still love to work in the industry and hopefully help other people succeed and teach them from what I've done and what I've learned. At this point, music is more than something I just make, it's a lifestyle. It's been about music for me since day 1, and I want to keep it that way no matter what happens.
What advice would you give to up-comers in the industry?
if you're going to truly get into it, understand you have to put a ton of time and concentration into it. It's not going to happen overnight despite what the media shows. You gotta put in the work, don't let anyone define what you want your self-presented as. Do things your own way but be professional because that's what gets the attention of bigger people in the industry. Don't go into it thinking your gonna blow up overnight, get into it because you love music.
Any final thoughts?
Just want to say thank you guys for taking time out of your day and giving me this opportunity. This region has ton to offer as far as talent goes in all genres. Hopefully we can all come together and make this region something special here. I'm just going to keep doing my thing, so keep a lookout for me for 2017 cause it's about to be crazy.
Leave a Reply