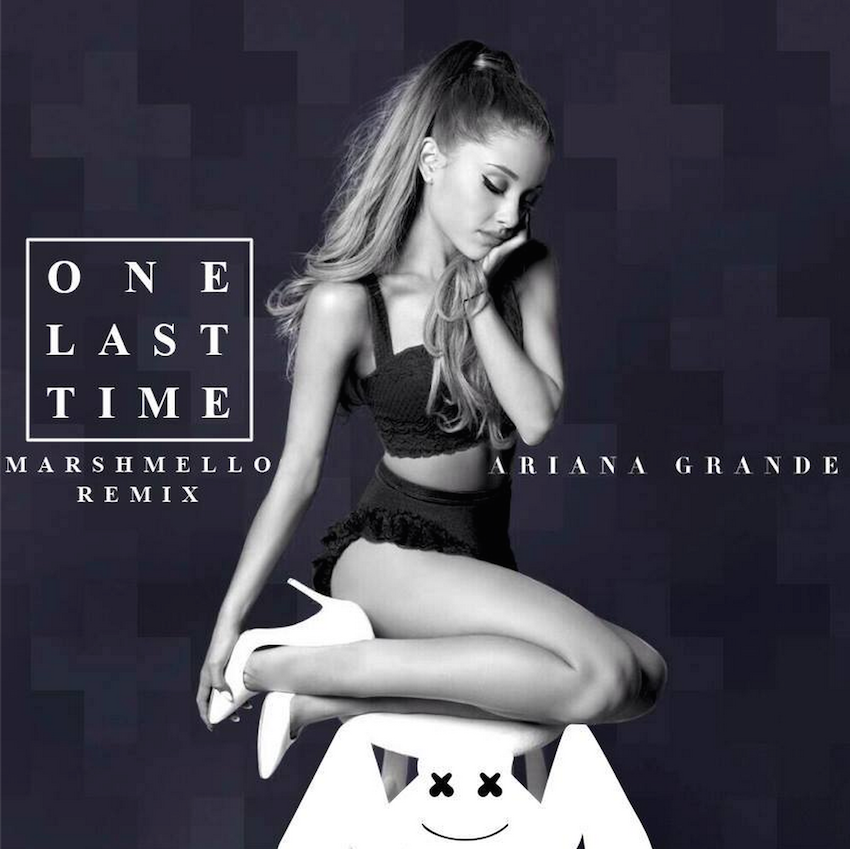 Thanks to all the hysteria caused on the web, I'm pretty sure that we can already count Marshmello's true identity among the biggest mysteries of the 21st century, together with Stonehenge, Lockness Monster and Illuminati. While we are still all walking in the complete darkness and as we know, he can be everyone, from Skrillex to Chuck Norris. The only thing I know for sure is that I love him and that he's literally on fire.
After the "casual" phone call during Skrillex's interview with Katie Couric, the most wanted EDM dessert has pressed the accelerator, releasing  the impressive series of 4 complete tracks in less than a month.
After editing Zedd and Avicii, for this brand new remix, he has posed his sweets hands on the beautiful Ariana Grande and her hit "One Last Time", going a bit more minimalistic than usual. To his classic melodic lead he preferred a most abrasive fat brass, which, united with all the other Mello's typical sounds, create the perfect base where the voice of the young american singer (properly pitched) can lay perfectly.
While you are racking your brain to unravel that mystery, here you can listen and download the Marshmello's remix for free.
Leave a Reply