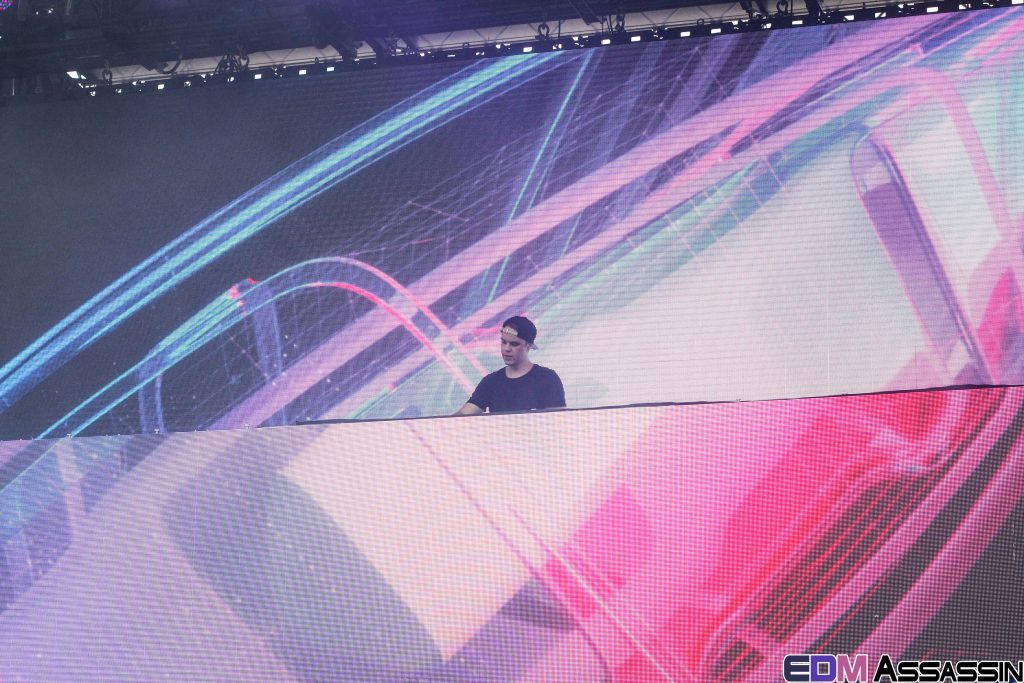 We were fortunate to catch our first Anevo set at Ever After Music Festival. It may have been cold and rainy but Anevo was bringing the heat. From Jauz to Ellie Goulding, G-Eazy and everything in between this set was hands down the most versatile of the weekend. Many fans braved the down pour, there was nothing that was going to stop these dedicated fans from missing this set. We were able to sit down and get a little insight from Anevo himself.
EDM Assassin: Tell us a little bit about yourself and how you got started with music?
I started out really early at the age of 4 by playing the piano and later on the guitar. Ever since I've always had a major interest for music. I got into electronic music pretty naturally when I wanted to start producing my own music.
EDM Assassin: You play a little bit of everything, as we saw firsthand Saturday afternoon, what would you call your style?
I've been producing a lot of different tempos recently and I don't think my sound really has a BPM. It does have a feeling to it and always in some way have a melodic core and specific elements. My new track Electric Heart is coming out this Friday on Monstercat which I'm really excited for! Been really busy in the studio since i moved from Sweden to LA this winter. So much new music is coming up!
EDM Assassin: Who are some of your influences?
I'm usually influenced from every kind of music genre there is. Sometimes I get inspired from classical music, sometimes hip hop or rock music. That's how I stay creative in my productions and always try to always bring something new to it.
EDM Assassin: If you could collaborate with any artist of your choice, who would it be?
Hard to say, there are so many inspirations. But if I would have a dream collaboration it would be with Adele or Chris Martin.
EDM Assassin: You've played Ultra already this year, Ever After this weekend and EDC Las Vegas coming up, it must be a dream come true playing such big festivals at a young age. What other festivals would you like to play in the future?
Yes, it's been truly amazing so far! You meet so much amazing people and there's nothing better than to play your music for a crowd. Coachella have always been a dream for me!
EDM Assassin: Any upcoming plans for a tour?
I'm doing show run right now in June. I'm also really excited for Electric Zoo and Life is Beautiful coming up! More to announce soon.
EDM Assassin: You've got some pretty great fans to stick it out through the brief down poor during your set Saturday, do you have anything you'd like to say to your fans?
They are the best! Rain was intense but you guys where still going wild, nothing but love!
Hopefully you all get to experience one of Anevo's sets this summer at EDC Vegas, Life is Beautiful or Electric Zoo this summer. If not, you can check out Anevo's Soundcheck Mix linked below and keep your eyes peeled for Electric Heart this Friday. We want to thank Anevo and his team for making this happen and we look forward to seeing you again in the near future!
[soundcloud url="https://api.soundcloud.com/tracks/247412469″ params="auto_play=false&hide_related=false&show_comments=true&show_user=true&show_reposts=false&visual=true" width="100%" height="150″ iframe="true" /]
Leave a Reply