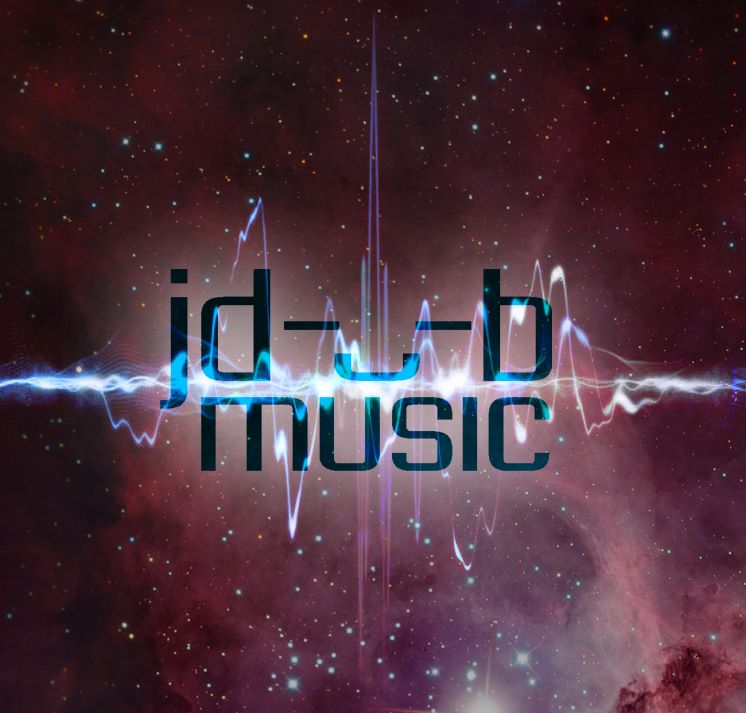 It's time for another edition of Assassin of the Week! This week, we are very excited to highlight an artist that the writers of EDM Assassin really admire. He goes by the name of 'jdub' and he generously took the time out of his busy schedule to answer a few questions for me. I hope you guys like it!
Tim: Hi there, J-Dub/JDUB/jdub? I think it's important to ask, how do you like your name written out?
jdub: jdub – All lowercase like my logo, jd-_-b which is intended to look like an emoji with headphones.
Tim: Now that that's taken care of, it's a shame other DJ's are trying to use the same name. In one or two words, what makes you stand out as THE jdub?
jdub: At this point, I don't think anyone going by that alias has really done enough to distinguish themselves, though I'm working hard toward that end. But when it's all said and done I would hope that "songwriting" will set me a part from the other "jdub"s… LOL.
Tim: Tell me a little bit about yourself. What is your life like? Where did you grow up?
jdub: I'm just a normal guy in most respects. I love sports video games, beer, and bacon. You know, the usual stuff. I married the beautiful love of my life, with whom I have two children. My son is 6 and my daughter is 4. My family means everything to me. They inspire me on a daily basis. I have a day job as a Business Analyst, which is only a means to an end. If I could make money from my music, I would quit in a heartbeat. I don't really aspire to climb the corporate ladder and run in the rat race any longer than I have to. I grew up in Wheeling, West Virginia. I know there's a lot of negative stereotypes about the state but it's actually a beautiful place and a lot of really good people live there. I live in Ohio now but I go back home every chance I get.
Tim: How old were you when you first discovered dance music? What did you think of it when you first heard it?
jdub: It's probably been two or three years since I first started getting into electronic music. Some good dubstep started coming on my Pandora and I liked it a lot. I remember looking up Skrillex on YouTube and his music just blew my mind. I remember almost a fear response to the huge bass growls which were unlike anything I ever heard. It really opened a door for me as far as what I thought was possible in music.
Tim: What is your musical process like? Do you tend to enjoy remixing or producing original tracks more?
jdub: I'd say it's probably 50% inspiration and 50% experimentation. It's very rare that I have a complete idea that I can just sit down and execute on the first try. So I'll put down what's in my head and play around for a while. Sometimes things just fall into place. Other times I really have to work at making things work.
I really enjoy both. Remixes tend to move faster because so much is already there. I can usually knock out a remix in 8-12 hours. I think '8-bit Hero' took me over a month to sit down and write all the parts due to getting stuck and coming back and tinkering until I could make it a complete musical idea. They are both rewarding in their own right.
Tim: EDM Assassin bloggers really love you, and through the website I saw some of your remixes, including Drake's 'Hold on We're Going Home'. The remix is very different and unique. What inspires you to make tracks that are so original from everything else out there?
jdub: First off, I love the EDM Assassins too! I really appreciate all of your support. I'm really becoming a big proponent of what I call the "What is genre?" philosophy. I feel like there's too much music that is purely formulaic (intro+verse+drop with bass wobble repeat) etc., almost cookie cutter nowadays. What I love about electronic music is that in reality you are only constrained by your imagination. So I try not to get hung up on genre or BPM and just focus on making a cohesive piece of music with sounds and elements that sound together. And I make sure that it's something that I want to listen to.
Tim: Do you have any favorite musical acts? Do they inspire your own music, and if so, how?
jdub: Some of my favorite electronic acts are Adventure Club, Seven Lions, Zedd, Skrillex, Candyland… I could go on and on. I really try to listen to as much as I can to stay inspired. I love finding unknown artists on SoundCloud or being the first to hear a new track after someone posts it. I also still try to keep up with what's going on in other genres. You never know where inspiration will come from.
Tim: So a lot of my friends who enjoy EDM are shocked to find out that No Doubt is really my favorite artist. Do you have any musical inspirations that are kind of 'out there'?
jdub: Haha, probably most of them are. I really like all types of music. I love a bluegrass band called Nickel Creek. I enjoy Brad Paisley's music. He grew up about 10 minutes from me in West Virginia. I love old jazz music like Ella Fitzgerald and Louie Armstrong. I like a lot of hip-hop as well. My parents both listened to music all of the time and my dad plays the drums and the trumpet, so we were always listening to different things growing up.
Tim: I find that really interesting considering the current state of music. Do you think there is room in EDM for some of these left of center artists to influence the music? Is EDM something that should be 100% electronic? Avicii for example experimented with organic sounds. Is that good for the genre?
jdub: I think that a lot of electronic music's culture revolves around celebrating differences and being accepting so I certainly hope there's room within the music itself for people with a different perspective, which I think I have. Like I said earlier, why put limits on your creativity? I really love what Avicii did and I would love to use live musicians both in performance and in the studio, I just can't afford to pay them (LOL). So more power to anyone who can do it!
Tim: Speaking of EDM, what do you think of that term in general? In the 90s it was just called Electronica and in the 00s it was mainly called house music. Do you like that the scene is heading in a more commercial direction? The 'PLUR' attitude was always a major part of the scene. Is this something that is at risk today?
jdub: I actually don't like the EDM term. For me, it's too specific. And what I mean by that is, it used to be just Electronica or Electronic, which left a very broad interpretation. But now incorporating Dance as a part of it, kind of puts it into a box in my opinion. A lot of very moving electronic pieces like Porter Robinson's 'Sea of Voices' are not really dance tracks and I don't think they should be labeled as such. I am happy that it is finally getting the exposure and credibility it deserves. I think there always needs to be a balance. The underground nature of things always has a certain appeal. I think the attitude definitely is at risk just because of the numbers involved. The more popular it gets, the more of a chance there will be of people who like the music but don't subscribe to the traditional "values", if you will, of EDM fans.
Tim: Back into your music. Have you collaborated with any other cool artists lately? Have you traveled to any cities recently for any club shows? If you do perform shows often, what types of venues do you like to play in?
jdub: I actually have done only one collaboration, and that was to co-write a song with my brother, which was amazing, and turned into our track 'Hands of Time'. But, to be completely honest I'm a little apprehensive with collabs, for the most part, because I'm such a control freak and a perfectionist when it comes to my music. I don't want to compromise and I don't want any feelings to get hurt if I say "That's really not good enough. We need to rethink this". And that's not to say that I think I'm better than anyone else, but working on my own, I have only myself to blame, and therefore no regrets. Collaboration just complicates things. I'm really more of a producer, so I haven't really performed any real shows yet. I DJ'd a close friend's wedding, which was a blast and got me thinking about taking that next step. I've got a few more similar opportunities coming up so I'm trying to work on my skills in hopes of putting on a show in the not too distant future.
Tim: Clubbing in New York spoils me. Everything is open all night long. This is the city that never sleeps after all! After a gig or just being in the crowd, what is your go-to destination to satisfy your food baby?
jdub: Haha, although I haven't gotten to experience this yet, anywhere I could get a burger and a beer would probably be good enough for me. Though I'm a big sushi fan. Can you get sushi at 2 a.m. in NYC? If so, I may have to come and play. 😀
Tim: You can absolutely get Sushi at 2 a.m. here! New York doesn't play! Now if you're allowed to tell me, what tracks are you working on at the moment? What can we expect from jdub over the remainder of 2014?
jdub: I actually am in between tracks at the moment. I'm working on getting my Ableton environment set up for DJing and live performances. I'd like to do quite a few more tracks this year, especially some originals. It was an incredible experience releasing '8-bit Hero' and the remix stems and hearing what people did with them, including EDM Assassin's own Mr. Grim. I'd love to keep doing that and maybe release a compilation with the new track and remixes if I can get enough response. So that and hopefully some live shows as well.
Tim: I will be keeping an ear out for those new tracks! I know this is hard to answer, but where do you see yourself and your career in the future? Is DJing more of a hobby for you or do you want to take your career to the next level?
jdub: It's really hard to tell because there are so many deserving artists out there who never get discovered. Whether I'm deserving or not remains to be seen, but regardless it's all up to how much people connect to and share my music. I have two distinct pictures in my mind: one of a Grammy acceptance speech and one of a sea of people with their hands in the air at a venue like Ultra, because the way I see it, if you can't dream big, why dream at all? It's just something to keep reaching and working hard for. That being said, I really love my life the way it is, and if I can just keep on making music and having people respond to it, even on this same small scale, I would be happy, because it already is a dream come true.
Tim: Speaking of Ultra Music Festival, that came back around this past weekend. Did you listen to any of the DJ sets? If so, do you have favorites?
jdub: I got to listen to a few, though certainly not all, and not even all the ones that I wanted to, but the ones I heard were great. I had to laugh at deadmau5's performance. That's someone who really does what he wants, and love him or hate him, you have to respect him for that. I personally thought it was great. I'm not sure whether he was mocking Martin Garrix or not, but I feel like, if it was me, I'd be honored either way. It hasn't been that long since nobody even knew who Martin Garrix was and now he's playing at Ultra AND having his track played by one of the best in the world. Look at it this way, if he mixed '8-bit Hero' with 'Mary Had a Little Lamb', you wouldn't hear me complaining. 🙂 Sorry, didn't mean to go off on a tangent. I also really loved The Glitch Mob's set. I've been a big fan of theirs for a while. They are amazing.
Tim: No worries, that was honestly some great insight into deadmau5's set. I think the fact that he was asked last minute to put an Ultra set together and came out with something creative that still has people buzzing only proves further that he is a major talent. Ultra also had some bad publicity. What message would you send out to a teenager or a young adult that might be reading this right now?
jdub: You don't need drugs to enjoy an unbelievable show like Ultra. Really any show for that matter. Be safe! You've got a lifetime of great music and shows ahead of you. Don't risk it!
Tim: Do you think the media outlets reporting on these stories are sending out the wrong message about our community? Do you see their constant negative articles as a danger to the music we love continuing to grow in respect and popularity in the U.S.?
jdub: Unfortunately it may cause some people to negatively stereotype anyone who goes to a show or a festival, and that's a shame because a lot of people really are there for the music. But I think it's actually important that they keep reporting on it to raise awareness and hopefully prevent similar tragedies in the future. I don't think that it poses any danger to the music itself… maybe tighter security or regulations for shows, but that's about it, and that may not be a bad thing.
Tim: On a lighter note, what are you most proud of about dance music and this community? What is it that keeps you doing what you're doing?
jdub: I'm really proud of the way (most) artists will share techniques and constructive criticisms to help you grow and be a good artist. That's what others have done for me and what I try to do any chance I get. It's a privilege and an honor to help others on their musical journey. This is going to sound crazy but I keep producing because I hear these songs and remixes in my head. Once I hear them I have to get them out or I feel like I will explode!
Tim: That's not crazy at all! I get the exact same feelings in my mind. Your ideas have turned into great productions. Out of all of the productions you've worked on, which ones are you most proud of?
jdub: Two of them really stand out. My remix of 'I Need Your Love', because I put so much emotion into that track and into the arrangement. And also '8-bit Hero' because it was something that started as just an idea and really shaped up musically and technically as a piece that I'm really fond of, and, it seems, that others responded to as well.
Tim: Well, jdub, it's been a pleasure to talk music with you, pal! Where can our readers go to check out more about you and your music? Do you have a SoundCloud?
jdub: The pleasure is all mine, thank you for having me. For the readers, I have everything I've ever produced up on soundcloud.com/officialjdubmusic, and most are available for download. They can like my Facebook page facebook.com/officialjdubmusic or follow me on twitter @official_jdub for the inside scoop on my day-to-day and some other exclusive access.
Tim: Thank you again for your time! Do you have anything else you want to say? This is your golden opportunity. Nothing is off limits!
jdub: I just want to say thanks to all of my family, friends, and fans for supporting me and my music! It really means a lot to me! Also, make sure you follow bythewavs.com. These are some really good guys and they know their stuff! 😉 Thanks again!
Leave a Reply