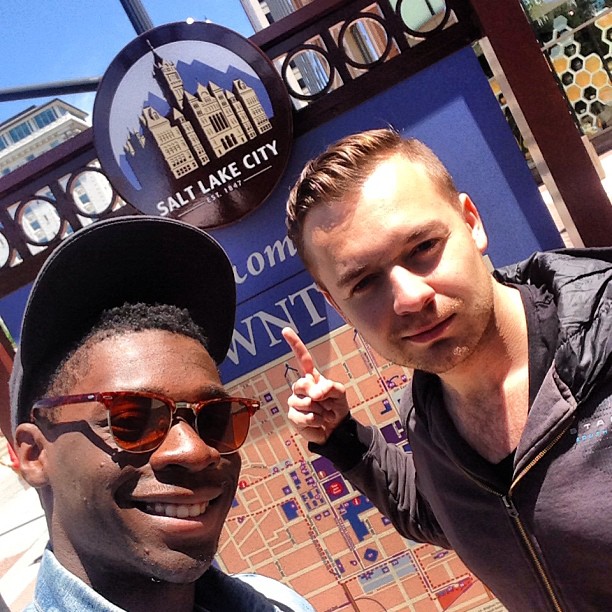 For this weeks installment of "Assassin of the Week" or Assassins in this case, I present to you two DJs from New York who have really put their name out there. They call themselves Mysto & Pizzi and together, they make some insanely good music. I first found out about these two when I was introduced to their Adrian Lux bootleg of "Teenage Crime." This song is gorgeous and has the coolest drop I've ever heard. Check it out below and be amazed at the glory.
Now let's be honest, they killed it with this song but yet this isn't even their best.  After I was blown away by Their Adrian Lux bootleg, I was then presented with another, this being a Daft Punk bootleg.  The title of the song is (you guessed it) "Get Lucky."  This song has to be the coolest version of Get Lucky I have ever heard.  I've never been as blown away by the uniqueness of a song than I have with this.  Check it out below.
I bet your asking yourself right now, well that's cool they got some bootlegs… but where are the originals!?  Well they have those too and they are phenomenal.  The first orginal song I have for you guys is a progressive house one by the name of "Hymn."  This song is just filled with crazy drops and fat fat phat bass.  Check it out!
https://soundcloud.com/mystoandpizzi/mysto-pizzi-hymn-original-mix
This next original features Derek Olds and is a beautiful progressive house song titled "Surrender."  The title cleary states what happens when you hear this song.  You can't help but surrender yourself to raving in public once you hear this song. Check it out!
They even do mixes and  incredible ones at that!  These DJ's have it all! Here is the tracklist for this beautiful mix that I can't get enough of.
1 David Guetta, Harrison, Glowinthedark – Ain't A Party (Original Mix)
2 Mysto & Pizzi- Galax (Original Mix)
3 Shermanology – The Only Way (Original Mix)
4 Armin Van Buuren, W&W vs The Aston Shuffle vs Moguai – D# Sunrise Oyster (Mysto & Pizzi Edit)
5 Blasterjaxx – Koala (Original Mix)
6 Martin Garrix – Animals (Original Mix)
7 Krewella – Alive (Hardwell Remix)
8 Daft Punk Vs. Mysto & Pizzi – Get Lucky (Mysto & Pizzi Remix) – Download: snd.sc/165Uj3t
9 Alesso, OneRepublic – If I Lose Myself (Alesso vs. OneRepublic Extended Remix)
10 Mysto & Pizzi- Surrender feat. Derek Olds (Original Mix)
11 Ashley Wallbridge – Crush (Original Mix)
12 Lana Del Rey – Young And Beautiful (Kaskade Remix)
13 Rigby – Earth Meets Water (Vida Remix)
14 Sultan, Ned Shepard, Fedde Le Grand – No Good (Extended Mix)
15 MAKJ – Springen (Original Mix)
16 Tiesto – Adagio for Strings (Blasterjaxx Remix)
https://soundcloud.com/mystoandpizzi/mysto-pizzi-independence-day
Most of their songs and mixes come with free downloads too.  Seriously guys, what more could you want from these guys.  Follow them on TWITTER, like them on FACEBOOK, and get the latest sounds from their SOUNDCLOUD, and be glad that you have access to one of the coolest group of DJs out there right now.  Cheers!
Leave a Reply