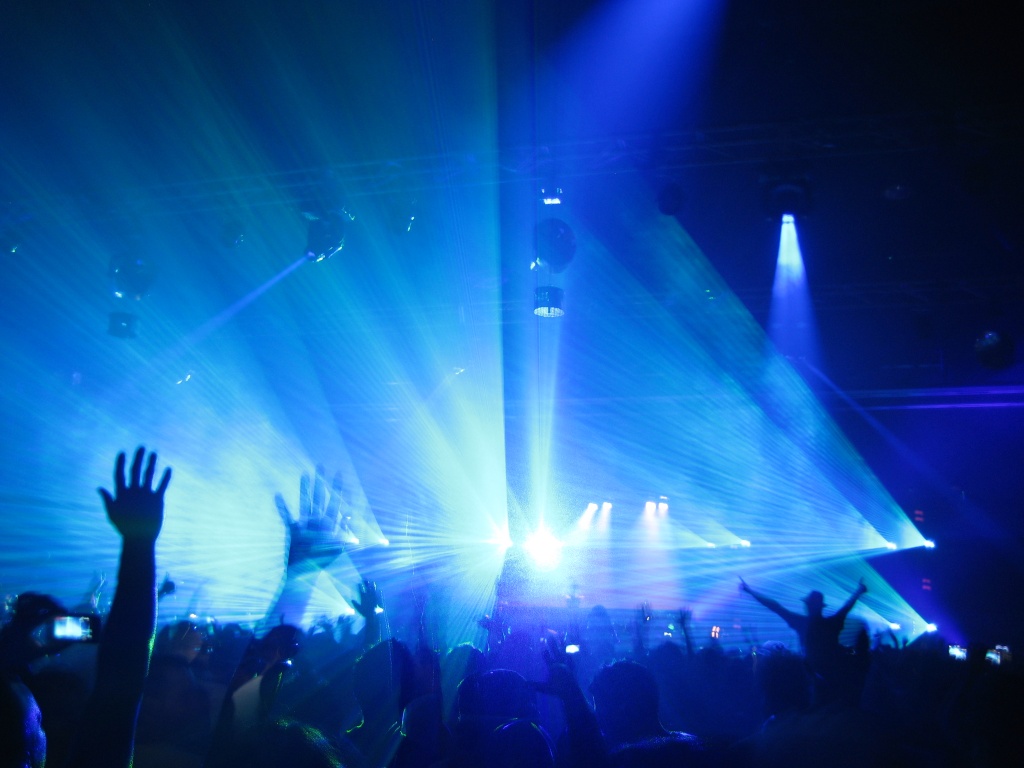 The advertisement read 'A Utopian society unified by a love of music, an unbreakable bond that transcends time and space" and to all who love trance this first experience of the newly put together Atlantis Festival delivered.
Arrival at HiSense Arena in Melbourne's sporting precinct showed a fairly large police presence (one that was lacking for ASOT) complete with sniffer dogs. Apart from the usual bag search and if I had a camera there was relatively no problem to entering the venue, upon reading the next day papers though it was made clear 35 were apprehended for possession. While this saddens me, I count it as few considering the venue capacity is around 14,000 and it was filled to every vantage point on the floor and the stands.
Arriving just in time to hear the finishing touches to Driftmoon's set the crowd was responsive and considering Melbourne is always a sell out at Trance shows it wasn't surprising how the crowd were reacting. I had wanted to see Mark Sixma again after his Stereosonic set last year which was short but amazing. His arrival certainly got the crowd applauding and he delivered a slick, well planned set that included his own and some very well known Trance tunes that had everyone on their feet including me.
The crowd was in the mood for more and the arrival of Marlo, the homegrown hero that we've taken to our hearts despite his Dutch upbringing, had the crowd at fever pitch. Marlo's style I often liken to hardstyle Trance, there is a definite hypnotic hard beat edge to his tunes and his Atlantis anthem released prior to the festival delivered more of that to an already appreciative crowd. Marlo has a residency in Sydney now and Melbourne fans miss out in having him play the usual venues week in and out. What is our loss is Sydney's gain.
Disappointed in Roxanne Emery's set being only 30 minutes but of course the main attraction we all were waiting for was Paul Van Dyk. The Berlin maestro gave a show that the true trance lovers would remember for a long long time. He interspersed his set with new material from the newly released Politics of Dancing 3 with all of the favorites tried and true fans knew him for. He held the crowd in dare I use the pun 'trancelike' state for his entire set. There is no hope to stand still when he is commanding the decks right down to his old school 2009 tunes that despite a youthful audience went over just as well as his new songs.
On a cold night outside, Melbourne got to warm its hearts with an amazing line up full of trance delivered in diverse styles and while I enjoyed ASOT and Armin, I got the feeling this was closer to my belief of what Trance actually should be and I mean that with no disrespect to ASOT who do a fine job, this show just had that driving beat that never let up on your body the entire night and I was one happy trance fan among the many who was lucky to witness it.
Leave a Reply