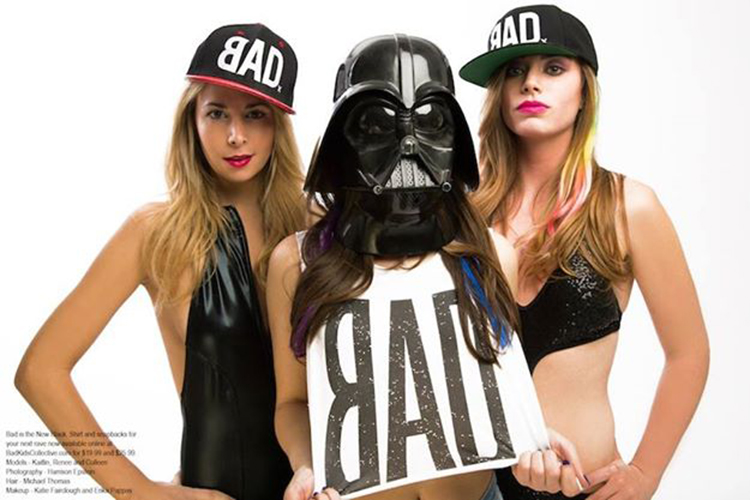 Our friends at Bad Kids Collective are having a fashion show tomorrow to show off their brand new Spring and Summer lines. From the insight that I am getting, these new looks are supposed to be very hot. From the ones that are available, you'll want to head over there and just start buying clothes like you didn't have any. They also have clothes that they haven't showed off yet because you always need a few surprises. According to our tweet conversations, you'll definitely want to show up! Buy tickets here!
@timveiga @EDMAssassin its not your grandma's fashion show! i'll tell ya that. Victoria's Secret Fashion Show meets EDM Club Life / RAGER.

— Bad Kids Collective (@BadKidsCo) April 10, 2014
@timveiga @EDMAssassin all good! its just a bunch of "robots, girls stripping, asses and a fashion show". pretty standard really.

— Bad Kids Collective (@BadKidsCo) April 10, 2014
Here are some event details:
Date: April 10, 2014
Location:Hotel Chantelle (92 Ludlow Street, between Delancey and Broome)
Timing:
Doors open at 8pm – Highly recommend you arrive on time, you do NOT want to miss our grand finale!
Dinner will be served promptly at 8:30pm
Fashion show to follow
Drink and party your face off on the roof with RONIN, our models, and their bottles until 10pm and then…
The party continues (did you REALLY think we'd cut it at 10pm?!) downstairs in the basement lounge with some deep, dirty beats and a whole lotta Bad Kids up in this bitch!
Here is the official press release because you gotta feel official.
Bad Kids Collective launched its Spring / Summer Collection earlier this month and on Thursday, April 10 the Company will be showcasing its line focused on the 2014 festival season. The brand creates unforgettable experiences and unique apparel for those passionate about Electronic Music Culture. The Fashion Show will feature the entire 24-piece collection, which represents the feeling one gets while attending the large-scale events and festivals that take the world by storm during the warmer months. In addition, the show will feature a number of new, exclusive designs to be seen by the world for the first time on the runway atop the roof of Hotel Chantelle in New York City's Lower East Side. Guests of the Fashion Show will have the option to participate in a seated dinner while listening to the DJ-duo Ronin's latest sounds. Post show, guests will be encouraged to head downstairs to Hotel Chantelle's basement club for dancing and additional DJ performances.
Check out their trailer if you for some odd reason you need another reason on why you should attend.
Leave a Reply