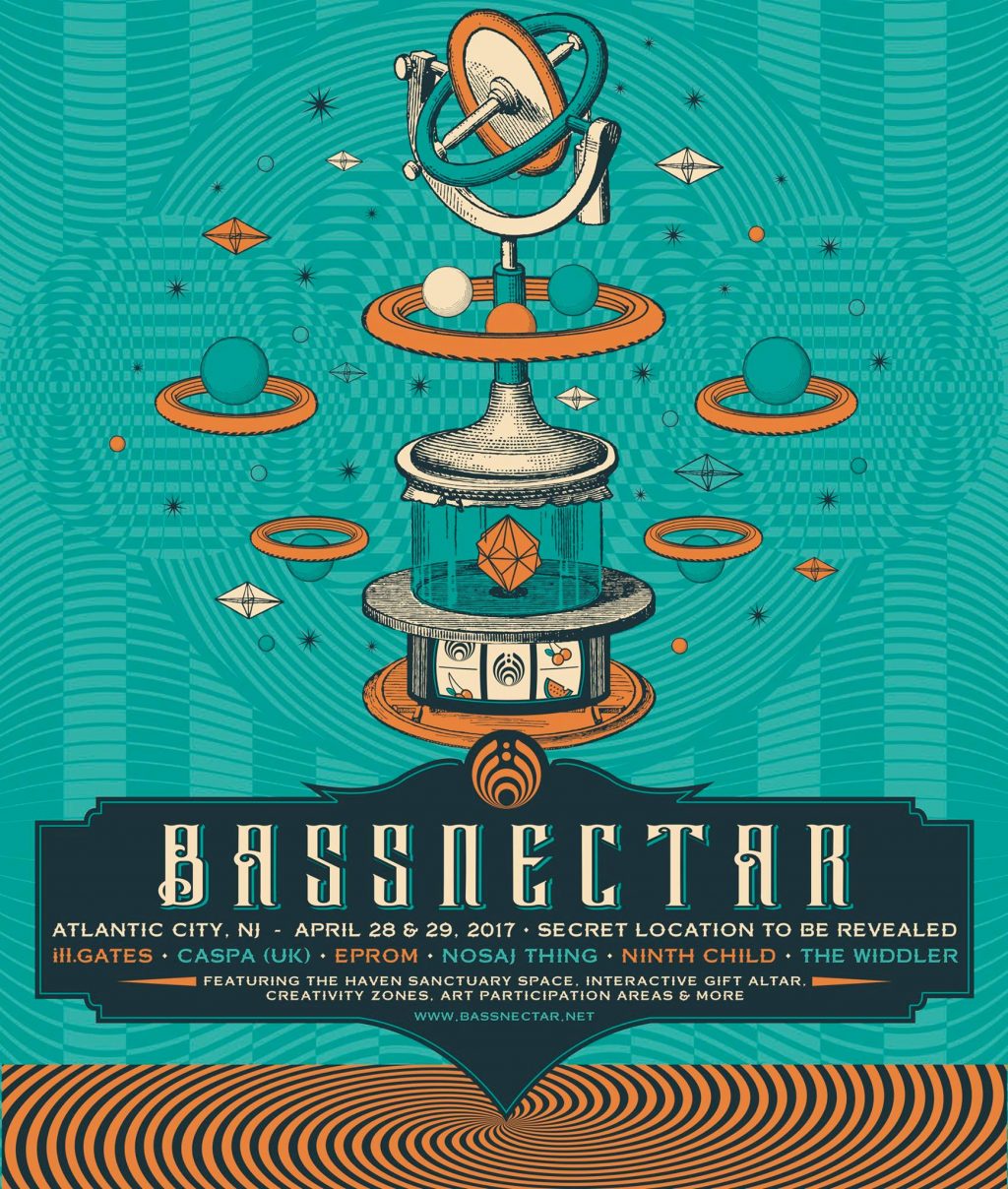 Holy Bassnectar festival happening in my city! Bassnectar announced yet another secret event where he will perform at a random city, not tell the location, and cause absolute mayhem (in the most awesome way possible). Remember the event in Atlanta? It was bonkers. Now, this new announcement excites me greatly. I may not be the absolute biggest fan, but I still listen to his Unlimited album. Plus, he is bringing some awesome talent – ill.Gates, Caspa, Eprom, Nosaj Thing, Ninth Child, and The Widdler. Bassnectar states:
Just like Atlanta, we have found an amazing room which is just perfect for this experience: one room, one floor, secret location, no seats, sweat dripping from the ceiling… We are going back to our roots: the underground parties of the '90s.
IT IS HAPPENING IN THE CONVENTION CENTER. How do I know? I LIVE HERE AND THIS IS THE ONLY PLACE WHERE WE CAN PULL IT OFF. Buy your hotel at the Sheraton, Ballys, or Caesars. These are the closest hotels. Then again, any hotel in the area is about $10 to get to the convention center.
I can't wait for this event. Tickets go on sale for real today at noon eastern. You're welcome for me ruining the secret place. Welcome to being a local. I'll drop more local stuff regarding this festival later. WE GOT YOU!
Leave a Reply