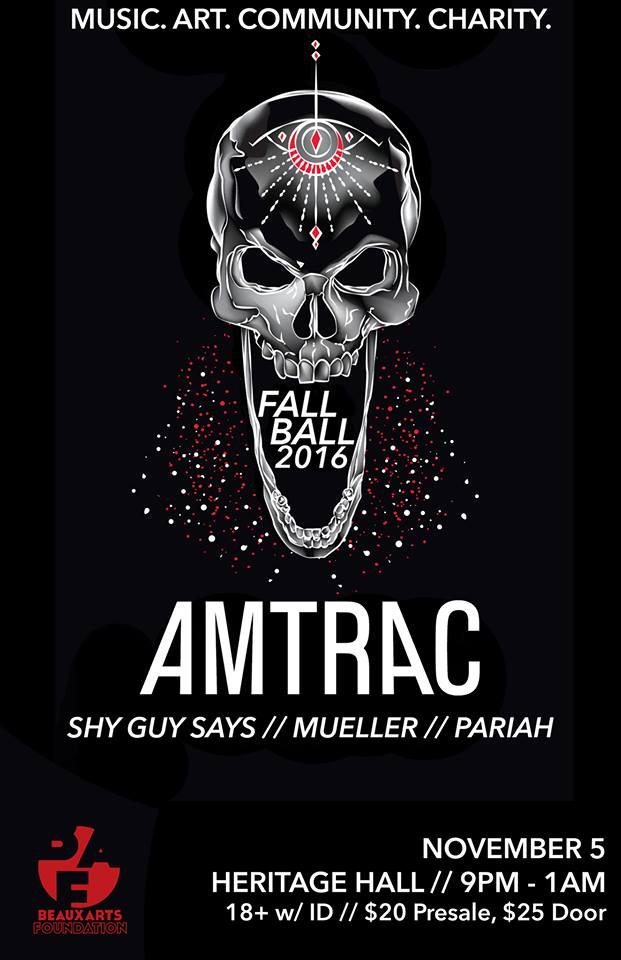 Beaux Arts: Fall Ball 2016
Beaux Arts Fall Ball has become a yearly tradition for many music lovers in Kentucky. It is a local event put on by one of the largest student-run, non-profit, organizations in the state. The Beaux Arts Foundation. This year, the event will take place at Heritage Hall in Lexington, Kentucky on November 5th. The mission of the Beaux Arts Foundation is to bring various forms of arts and humanities to the community of Lexington, advocate for the accessibility of arts and diversity to the general public, and support charities that promote the livelihood of all Kentuckians. This year Beaux Arts Ball is lucky enough to bring a producer who is loved by the music community, Amtrac. Along with others such as one of our regional favorites, Shy Guy Says, Mueller, and Pariah.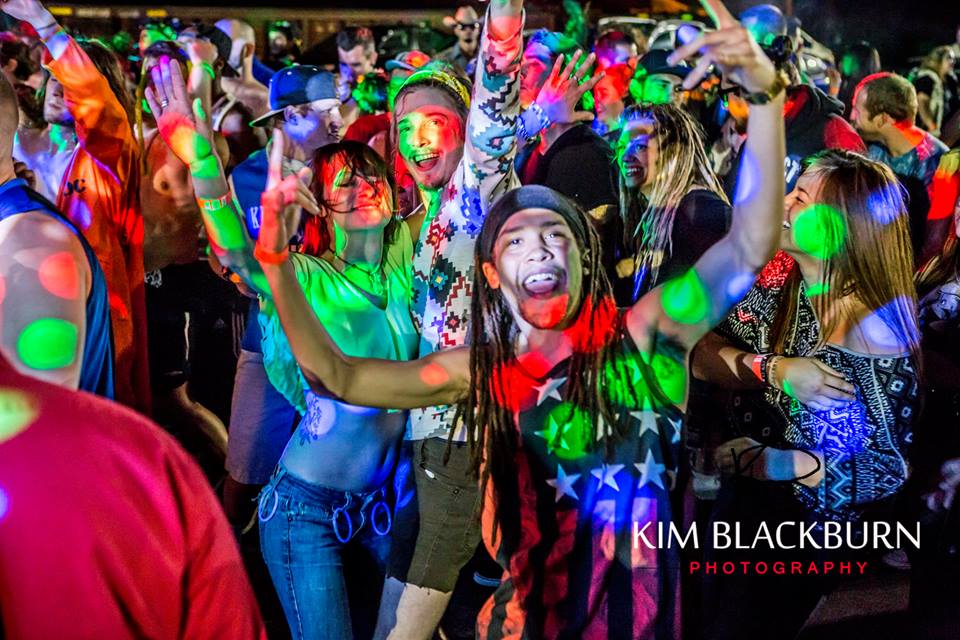 History of The Beaux Art Foundation:
Beaux Foundation was founded in 1969. It is a 100% student organized initiative created to celebrate Lexington's progressive art scene through various mediums such as interactive installations, live performance art, costumes, and music. Through the Beaux Arts Ball, the foundation aims to promote diversity and originality while indulging in the unique sounds of nationally touring artists as well as an eclectic lineup of local talents. In the past, the vibe of this event has been a family-oriented feel that promotes helping others in every way possible. With art instillations and live painting, Beaux Arts Ball mixes the feel of an arts boutique and underground rave. In the words of Lorin Ashton, we're "elegant but still get nasty."
Beaux Arts Foundations has hosted nationally known producers/artists at its events such as Diplo, Flosstradamus, Figure, Space Jesus, and Liquid Stranger. Through their events, the Beaux Foundation has been able to raise $184,000 for multiple local charities such as Lexington Community Action Council, Moveable Feast, LexArts, AVOL, The Lexington Children's Theater, and many more. Beaux Arts Foundation Raised more than $3,000 for charity alone last year.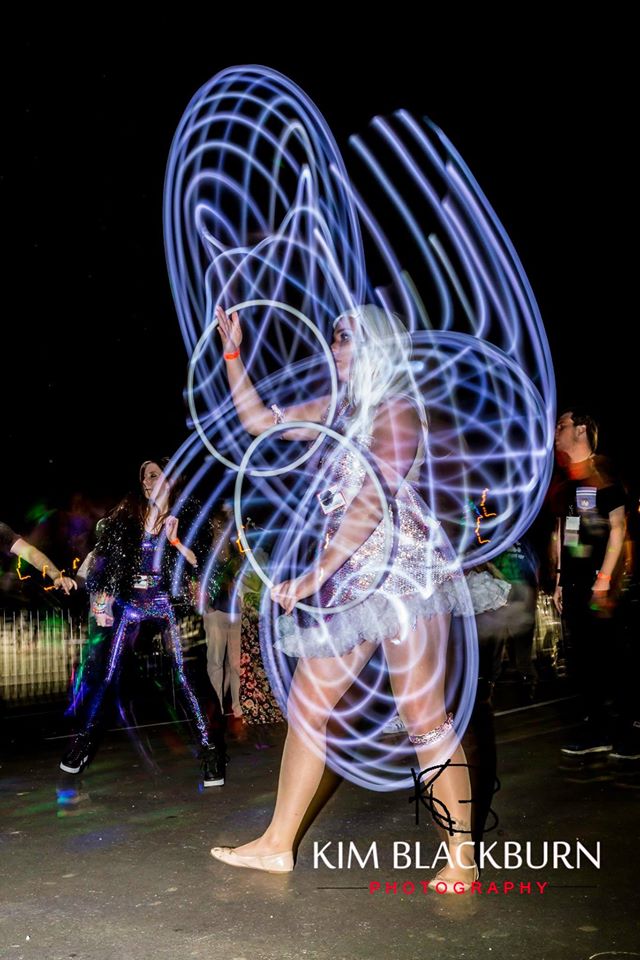 Beaux Arts: Fall Ball 2016
This year, Beaux Arts Ball will be hosting events such as live painting, Calypso Flow arts, interactive art installations, costumes, and, of course amazing live music. The charities that will be benefited this year are The Carnegie Center for Literacy and Learning, and the Plantory non-profit organization.
With Amtrac headlining this year, it is sure to be one for the books. In addition to the talents of nationally recognized Amtrac, regional favorite and arguably a producer on one of the biggest come-ups, Shy Guy Says, will be throwing down a bass heavy set along with Mueller and Pariah
Event Info:
This years Fall Ball will take place at Heritage Hall in Lexington, Kentucky. The event will run start at 9PM and run until 1AM. Pre-sale tickets are available for $20 with the price at the door being $25.
For more info, visit "Beaux Arts Foundation" on any social media platform. For tickets, please visit: https://www.ticketriver.com/event/21375
For a chance to win 1 of (2) pairs of tickets (4 tickets total), follow the tweet below:
?GIVEAWAY?

(2) pairs of tix(4 total) to Fall Ball 2016 w/ @AMTRAC

RT & tag a friend to enter

Follow:@KyEDM @beauxartslex pic.twitter.com/7mx4ewqxNr

— KyEdmFamily (@KyEDM) October 31, 2016
Leave a Reply