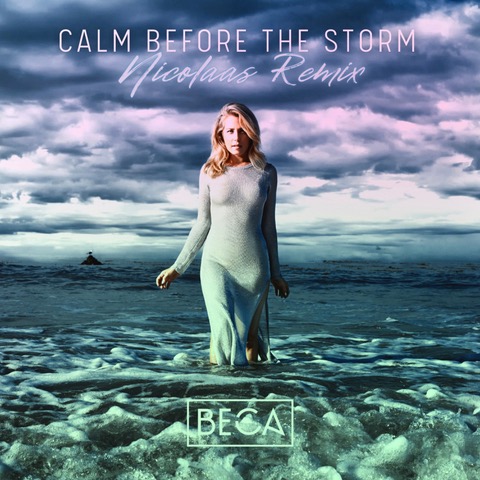 The new remix of Beca's "Calm Before the Storm" single by Canadian retro-wave producer, Nicolaas has been released. Beca has previously performed at major festivals such as SXSW, Sundance Film Festival, NYC Pride, POP Montreal, and NXNE. Her music has been broadcasted on over 50 stations including NPR's The Essentials and KCRW and she has been featured in commercials and such hit television shows as Bones, the UK's Made In Chelsea, and Dance Moms.
The original track, "Calm Before the Storm" was intended to motivate her listeners to break past the limitations that they or others have put on them. The remix by Winnipeg-based musician, Nicolaas features his unique and signature retro-wave sound applied to Beca's inspirational track. Previous to his, Nicolaas has produced and remixed for artists such as Chela, Kraak & Smaak, Jean Tonique, and has worked with Maison Kitsuné.
Enjoy the track below and follow Beca.
Leave a Reply