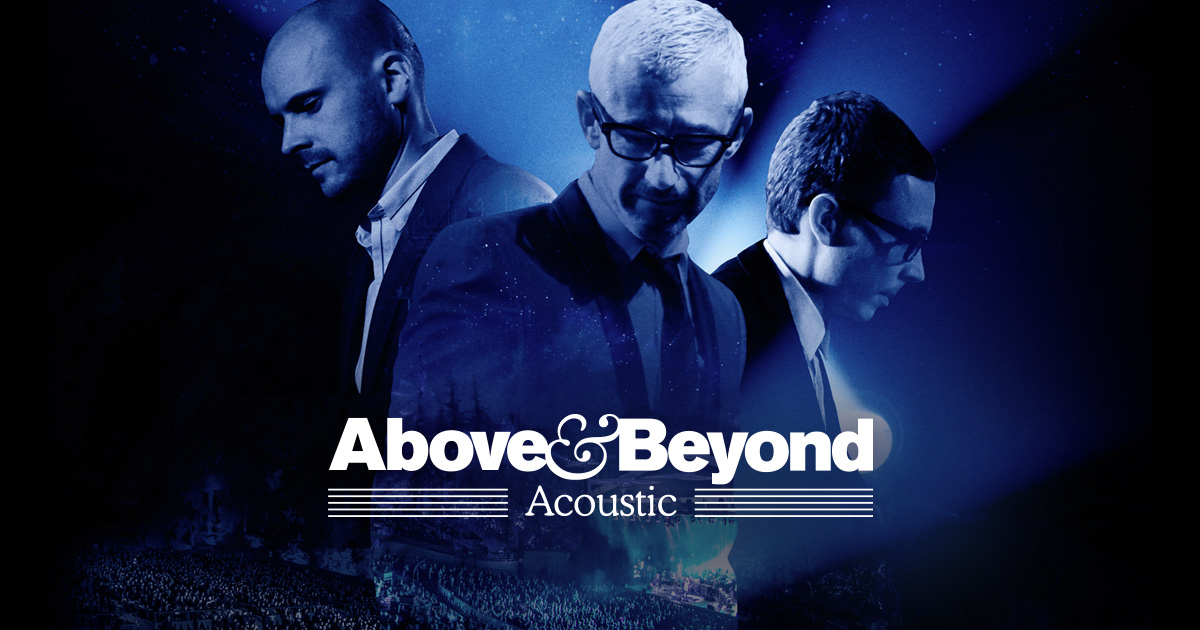 After announcing the return of Above & Beyond Acoustic during their Group Therapy 150 live radio show in Sydney, the day has finally come and we have much anticipated tour dates for the Acoustic 2 tour!
Jono, Paavo and Tony are visiting iconic venues around the world during a one month tour early next summer, starting close to home at the world famous Royal Albert Hall in London and ending at the iconic Sydney Opera House in Australia, with stops at Toronto's Massey Hall, New York's Beacon Theatre, Berkeley's Greek Theatre, and LA's Hollywood Bowl.
If the previous Acoustic album is any indication, hardcore Above & Beyond fans will not want to miss this amazing Acoustic II tour. Be sure to get your tickets, which go on sale December 4th. You can sign up for early access to presale tickets here!
Above & Beyond Acoustic II Tour
May 5, 2016 – Royal Albert Hall – London, UK
May 11, 2016 – Chicago Theatre – Chicago, USA
May 14, 2016 – Massey Hall – Toronto, Canada
May 17, 2016 – The Wang – Boston, USA
May 20, 2016 – Beacon Theatre – New York, USA
May 21, 2016 – Beacon Theatre – New York, USA
May 26, 2016 – Greek Theatre – Berkeley, USA
May 28, 2016 – Hollywood Bowl – Los Angeles, USA
May 31, 2016 – Waikiki Shell – Honolulu, USA
June 6, 2016 – Sydney Opera House – Sydney, Australia
Leave a Reply