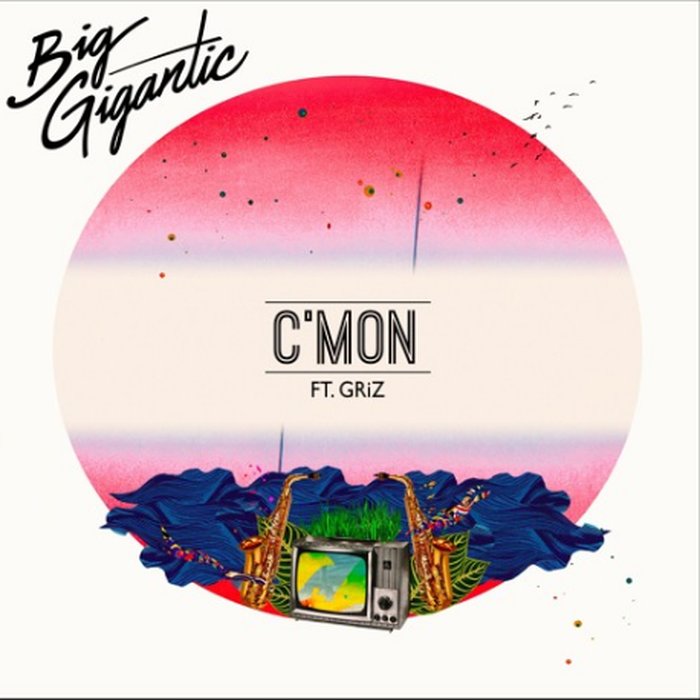 Two powerhouses have teamed up to make an awesome new track. C'mon by Big Gigantic and GRiZ is an awesome new track that brings back some old school Big Gigantic style.
The song uses simple vocals, simply repeating "c'mon" frequently. But that isn't the center of the track. The instrumentals make the track. GRiZ and Bog Gigantic outdid themselves with this track. Taking saxophone, percussion, guitar, and bass instrumentals, the track has an awesome funk style to it. Using what could be a classic mixing table, the two create this awesome track out of mixing and chopping sections.
The song is upbeat and entertaining to listen to. It has been on repeat for a while for me, personally.  Big Gigantic is doing everyone a solid, releasing this track for a free download.
check it out Soundcloud:
[soundcloud url="https://api.soundcloud.com/tracks/268139828″ params="color=ff5500&auto_play=false&hide_related=false&show_comments=true&show_user=true&show_reposts=false" width="100%" height="166″ iframe="true" /]
The Hype That Came Out Yesterday:
Brand new track coming out TOMORROW with our friend @mynameisGRiZ !!! Awwwwwww YEAH! ????

— BIG GIGANTIC (@BigGigantic) June 7, 2016
Today's Release:
New Big Gigantic ft. GRiZ right here right now!!! C'mon y'all 🙂https://t.co/IUbOserjAD https://t.co/vsGYf2GE4Q

— GRiZ (@mynameisGRiZ) June 8, 2016
Leave a Reply