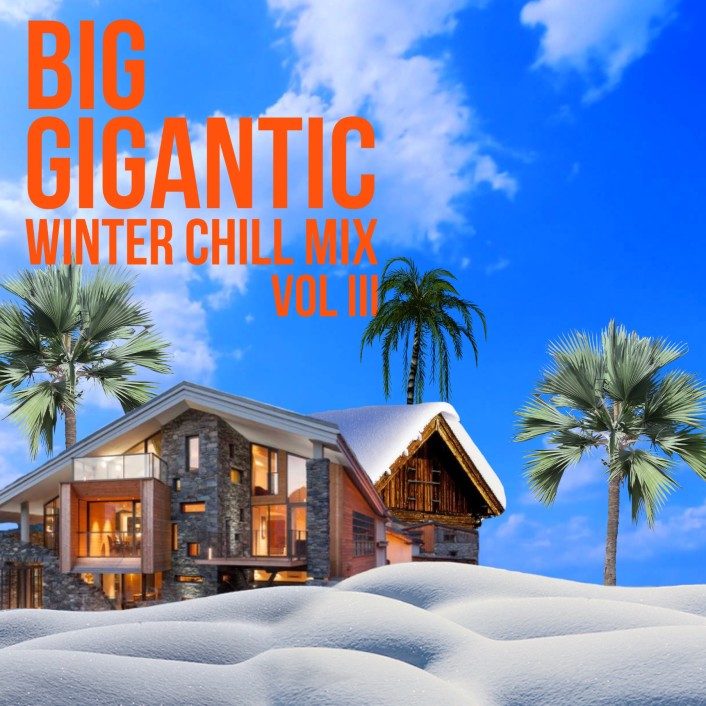 Big G with the big mix.Big Gigantic linked up with This Song Is Sick to release their third installment of the Winter Chill Mix series. this 41 minute mix pulls songs from a variety of sub-genres of dance music.  I love the choices of music that Big G put into making this mix.  It's the kind of mix that you're going to want to play whether chilling out alone or with a group.
The track includes original mixes from some of our favorite artists, hip-hop remixes, and of course plenty of Big Gigantic tracks.  There is even an ID towards the beginning of the set.  There is nothing that I like more than a good mix to get me through the winter months.
Check out the mix below, with the tracklist to follow.  TSIS and Big G are also letting the track go with a free download in .wav form.
[soundcloud url="https://api.soundcloud.com/tracks/302127034″ params="color=ff5500&auto_play=false&hide_related=false&show_comments=true&show_user=true&show_reposts=false" width="100%" height="166″ iframe="true" /]
Big Gigantic – All Of Me
San Holo – Light
Jay Z – Dirt Off Your Shoulders (SMLE & Jupe Remix)
Disclosure & Jimmy Naples – Together (Feat. Sam Smith)
ID
Big Gigantic – The Little Things (Kasbo Remix)
Mura Masa – Love Sick (Feat. A$AP Rocky)
Whethan – Cant Hide (Feat. Ashe)
Mr Carmack – Im Juiced
TheSpvceAge – You (Feat. Toot Illdude)
Flume – Heater
Outkast – Ms Jackson (Party Pupils Remix)
Big Gigantic – No Apologies (Feat. Natalie Cressman)
Mac Miller – Dang! (Feat. Anderson Paak)
Katrynada – Together (Feat. AlunaGeorge & Goldlink)
Mark Ronson – I Can't Lose (Feat. Keyone Starr) [Pomo Remix]
G-Eazy – Lets Get Lost (Feat. Devon Baldwin) [Louis Futon Remix]
Matt DiMona – Malibuu (Feat. Lani Renaldo)
Synchronise – Illusion
Virtual Riot – Stay For A While
Big Gigantic – Miss Primetime
Flume – Take A Chance feat. Little Dragon
WINTER CHILL MIX VOL III is here!! ❤️ ❄️ ❤️ ❄️ https://t.co/1mlG4matxq

— BIG GIGANTIC (@BigGigantic) January 11, 2017
Leave a Reply