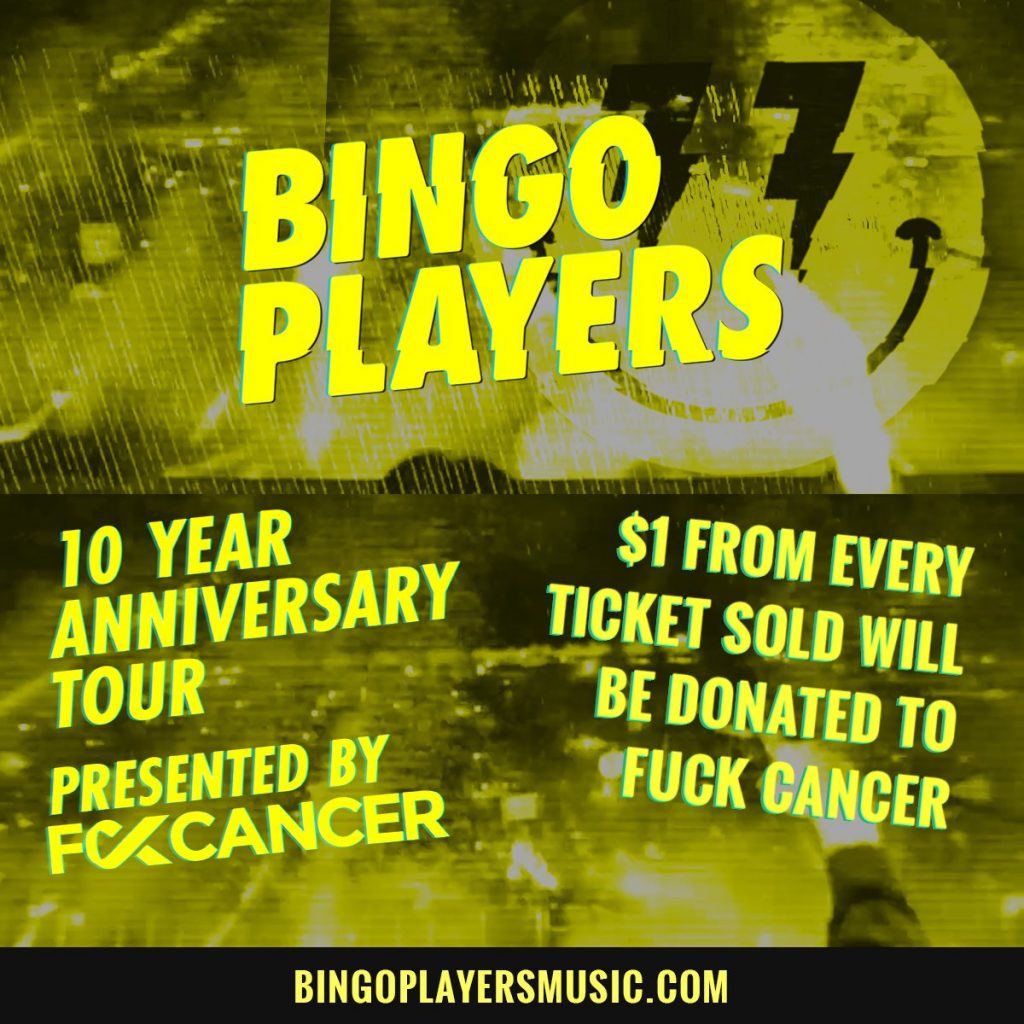 Bingo Players is teaming up with FuckCancer to create a tour for North America to celebrate the Bingo Players performing for 10 years and to raise money for cancer research. Half of the dates will have awesome sets also by Zookeper. Those dates are marked.
The plan for this is amazing. Not only will Bingo Players be bringing amazing music to all corners of the country, but they will also be raising money for cancer research and awareness. If you live near one of these venues, I definitely suggest buying tickets to attend.
Here is the announcement video for the tour:
The 10 Year Anniversary Tour will be hitting 13 locations all across the country. Below are the tour dates and locations.
11/3/16 – LIV – Miami Beach, Fl
11/4/16 – Space Ibiza – New York, NY
11/5/16 – Haven – Atlantic City, NJ
11/8/16 – Shrine – Mashantucket, CT
11/10/16 – District 30 – Sacremento, CA
11/11/16 – Maya Beach Club – Scottsadale, AZ
11/12/16 – Stereo Live – Houston, TX
11/17/16 – FIOS Lounge – Santa Barbara, CA
11/18/16 – Create – Los Angeles, CA
11/19/16 – Ruby Skye – San Francisco, CA
12/1/16 – Soundcheck DC – Washington, DC
12/2/16 – Club Rio – San Antonio, TX
12/3/16 – Gold Room – Atlanta, GA
Leave a Reply