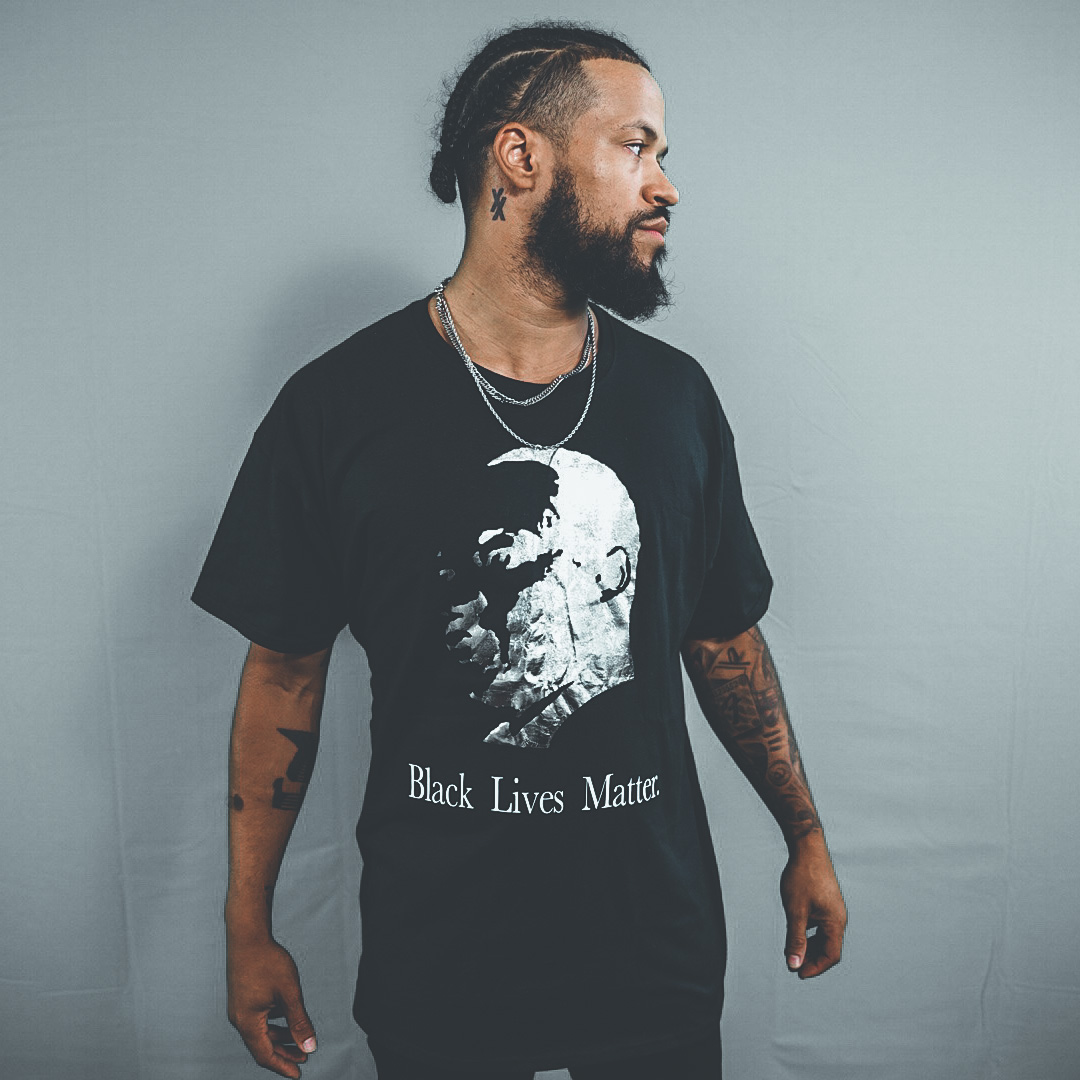 Forced to halt his heavy touring alongside NGHTMRE via The Portal Tour in 2020 due to the pandemic/lockdowns, it takes more than a volatile, ever-changing global environment to stall black a.m.
"T.S.O.F.H. (The Story of Frankie's House)" pays tribute to the late legend of house music, Frankie Knuckles. The single melds together a hypnotic and entrancing house beat with a moving vocal-bit sampled from a Frankie Knuckles interview. The warm cadence of his speech and the sheer friendliness intrinsically transferred from his voice enhances the experience put on display here sonically.
In the sample, Frankie Knuckles shares why the genre is called house and dips into a dialog about it's origins. Moving and meaningful, the crafted single here does proper justice to the culturally significant pioneer.
The multi-instrumentalist, DJ, producer, and writer has achieved a continuous stand out-status most DJ/producers only dream about, through the means of epic house sets heard by tens of thousands, and original music that often puts forward-thinking spins on already hot and trending sounds.
Repeatedly supported by names such as Slander, NGHTMRE, Ultra Music, Cash Cash, DJCity, and others, the diversity of social and streaming channels you can find him on, plus, the quality level he presents gives a glimpse of why the demand for black a.m. continues to be on an uptick.
Boasting an original, easily recognized style somewhere between Dom Dolla, JOYRYDE, and Malaa, black a.m. is one of just a handful of artists that has figured out how to cut above the rest almost-purely from the sheer grip of his music and live shows.
Leave a Reply