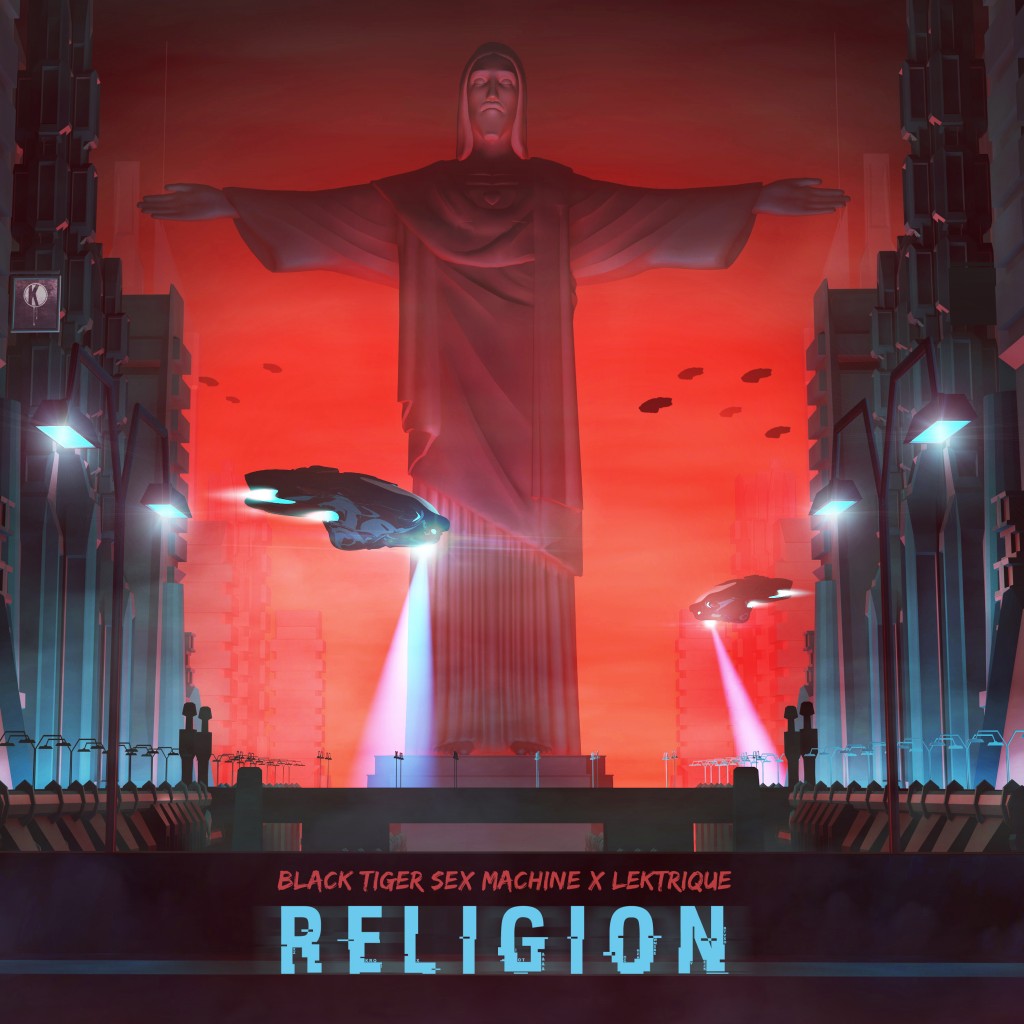 If you have not heard of Black Tiger Sex Machine, they refer to their fans and the venues they play as their church. The song 'Religion' with Lektrique fits perfectly into this, not only with name and cover art, but the sound as well.
This epic track features big sounds and haunting vocals that remind me of something that might be played in church. While the bass and electro synth are not generally played in a place of worship, the choir vocals and big piano sounds in the beginning are reminiscent. What makes BTSM and Lektrique stand out is their heavy bass and intricate melodies that will have you raging and dancing for hours at a time.
Listen to 'Religion' below and hear for yourself. You'll imagine a church where BTSM and Lektrique are the orators and your ears the recipients of their sermon.
Grab a copy off iTunes and listen on Spotify!
Leave a Reply