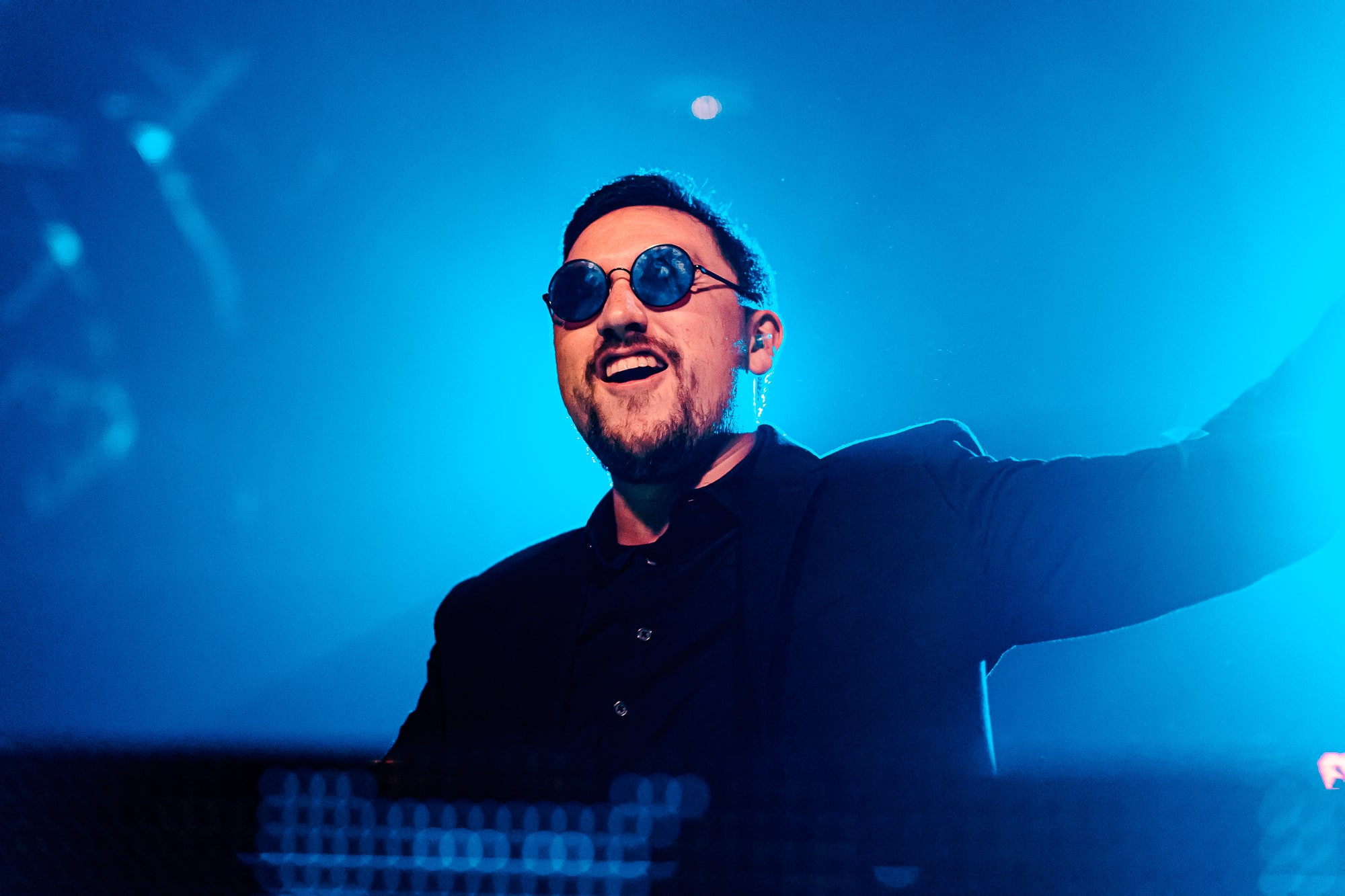 BLUUR is back with his brand-new single, "No Warning", supplying an emphatic wave of energy to electronic music. One look at the cover art for this track and you know that things are about to get hectic. "No Warning" doesn't hesitate to draw in its audience, kicking off with a driving bassline and loud alarm ringing. Just as the title foreshadows, there is no warning before a hypnotic snare-fueled buildup enters the mix. Suddenly the drop hits, and a cataclysmic progression of bass house is delivered.
Sharing his thoughts of "No Warning", BLUUR stating, "this is by far the strongest and most intense track I've ever released under my brand. I want this track to be the staple of my project." That says a lot, considering all of BLUUR's past accomplishments. On top of winning the Insomniac 2022 Discovery Project contest with his remix of Reaper's "IMY", BLUUR has DJed at top-tier venues and events, such as Groove Cruise Cabo, the Hollywood Palladium, and Academy LA.
Determined to expand is electrifying sound even further, "No Warning" is just the beginning for BLUUR. With more captivating live performances and releases on the way, BLUUR is guaranteed to ascend up the bass house scene.
Exclusive Interview
Which one of your songs from DREAMERBOY pushed you the most out of your comfort zone as an artist?
I would have to say Criminal, only because vocally in the chorus I stretched what I thought was possible in belting. "I'm tired of hiding, baby why can't we be something tonight?" almost felt like screaming in the booth. Finding the right tone in that vocal space was probably the most difficult part of the album, but with the help of my best friend & producer Jadon Sanderson (ZenAware,) and talented engineer/producer Dani Pampuri, we made it happen.

What is the message behind the lyrics in "Please Be The One"?

Overall, the message strikes true that we all need somebody to love. Meeting that person and feeling the almost desperate desire that they will be the person you can pour your whole heart into. That is the emotion I wanted to capture with the record, as it is something so raw and natural in all of our cores. The more we can embrace that emotion instead of feeling shameful of it, the closer we get to opening our hearts to true love.

How does the deeper meaning of "Please Be The One" relate to your personal experiences in life?

I've always been a lover of people, life, and the human experience. Being raised in the mountains of Southern Oregon brought me so close to the true meaning of being alive with a heart full of love. I've had my heart broken many times, and each time I recollected feeling ashamed that I had poured my heart into someone. What I came to realize and what I sing about in the record, is that the beauty of life is in fact feeling that ability to open up, no matter the consequences.

What line or phrase in "Please Be The One" do you think best reflects the entire vibe of the track?

The second verse really ties the whole message together: "Please Be The One to save me, drive me crazy, I don't really mind if it's you. If you were the one to break me, tie me & chain me, I'm gonna let you do what you do. Is it a sin, to worship you? When I can't win, 'cause I played the fool."

You have performed for a number of online shows and web3 events. Why do you think bridging music and technology together is crucial for the future of both spaces?

I think in today's digital age, it is so important to convey the LIVE aspect of music. We can all love a song, EP, album, and artist to our hearts content, but there's something so unique and special about the connection between artist and fam during a live performance. During COVID, while I was recording much of the album, it was almost heartbreaking not having many opportunities to perform live. Having Web3 and other online live show opportunities was the perfect way for me to express the music and message to the fans. I think it's super important to keep that aspect alive, but I definitely prefer and am ecstatic to be face to face with my fans.

Which artist would you really love to collab with this year?

I would love to work on a record with Benny Blanco, Justin Bieber, Billie Eilish, and Travis Scott. I think a record with all of us together would seriously take the world by storm – so long as the message is uplifting and positive! There are dozens of artists I would love to work with, and we have lots of exciting collaborations in talks now, both US based and International!

What are you most excited about when thinking about your upcoming GENESIS tour?

Although it is still in the very early stages, I'm most excited to bring to my audience a captivating show that brings every person in the audience together. My entire brand/message is to love ourselves, and one another under God. Having the tour named GENESIS, as "The Beginning," I have a vision that through uplifting and exciting music we can all embrace our lives and those around us. The more I can bring people together through the music, the more fulfilled I will be in this wild music industry journey.
Leave a Reply