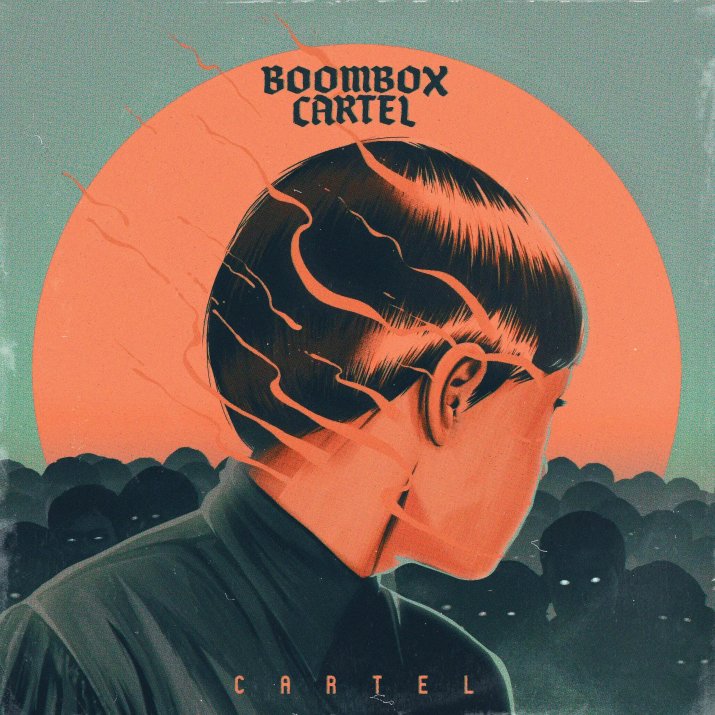 Boombox Cartel has been off the scene for a little; or at least off my radar.  That being said, obviously I was extremely happy to learn that they had a new EP dropping.
Phoenix
With a short EP like this, track one has to be a strong track.  The duo brings exactly that with this instrumental track.  Phoenix starts off strong with that mix of synth and percussion samples that provide an excellent future bass/trap feel that Boombox Cartel has come to provide fans.
Jefe
Jefe hits with a lot more bass than Phoenix does.  My speakers were shaking during the drop as another insturmental track played out.  The melody and the rhythm run on almost different ends of Boombox Cartel's musical abilities so the contrast is clear and gives the track and even clearer feel as you can tell different sections of the track apart.
Alamo (Feat. Shoffy)
Shoffy is the first vocalist to be featured running down the EP.  The slow, R&B style lyrics that he provides are the initial track features, leading into the insturmental; being added sample by sample and being produced to be supportive of the vocals.  The melody during the vocals is calm and soothing, but the drop hits hard and clear.
Dem Fraid (Feat. Taranchyla)
Taranchyla's feature gives Dem Fraid a Caribbean/reggae feel to the song, having it stand out to the rest of the EP.  The instrumentals are much more percussion and horn focused than earlier tracks, which work well with Taranchyla's lyrics.  The drop is, again, contrasted to this with a heavy down beat and synthesized samples to give it the future bass feel.
Widdit (With QUIX)
Finishing up the EP is QUIX accompanying Boombox Cartel in creating Widdit. This start of the track is most similar to the intro, making the album almost go full circle; a perfect outro style track.
Listening to the album straight through, the tracks flow perfectly between into eachother.  You have got to give it a listen to get a real feel of the track.  The stuff above is just to give a short idea of what is to come.  The album can be purchased on iTunes, Google Play, and Beatport.
Leave a Reply