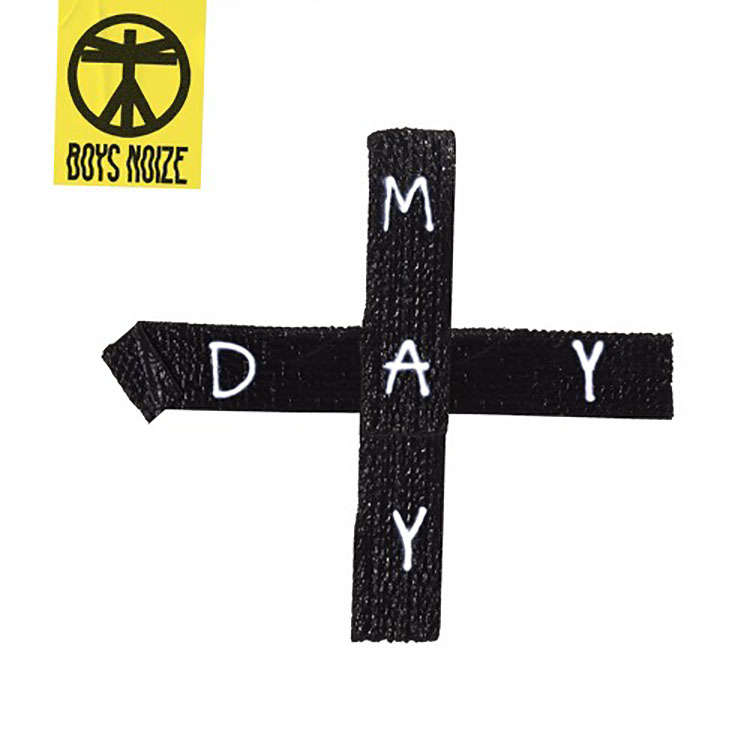 After a period of about two years, Boys Noize is back with his 4th album Mayday. Fans of BN like myself have really been looking forward to this piece and it does not disappoint.
It's remarkable at the amount of talent this album holds aside from the production skills of Boys Noize. He brought along the likes of Benga and Hudson Mohawke to name a few. The track with Benga is in a league of its own – I'm quite honestly surprised from the fact that Benga came around to help out with a track. For those who don't know, I am a huge fan of Benga and it pains me that he does not make music as often. Nonetheless, tracks such as "Would You Listen" and "Midnight" are all solely produced by BN himself and are just as impressive.
The album ends on a very high note with a finale song featuring HudMo and Spank Rock called "Birthday." Who's birthday is it? Who knows! This entire album is just such a good representation of the industrial and acid house sound that Boys Noize is constantly pushing the boundaries of. Let's hope the next album doesn't take as long to produce because I want to hear more of his sound in the near future.
[soundcloud url="https://api.soundcloud.com/playlists/226644908″ params="auto_play=false&hide_related=false&show_comments=true&show_user=true&show_reposts=false&visual=true" width="100%" height="250″ iframe="true" /]
Boys Noize – Mayday track listing:
01. Overthrow
02. Mayday
03. Dynamite feat. Benga
04. Rock The Bells
05. Euphoria feat. Remy Banks
06. 2 Live
07. Would You Listen
08. Midnight
09. Starchild feat. Poliça
10. Midnight
11. Los Niños
12. Hardkotzen
13. Birthday feat. Hudson Mohawke & Spank Rock
Leave a Reply