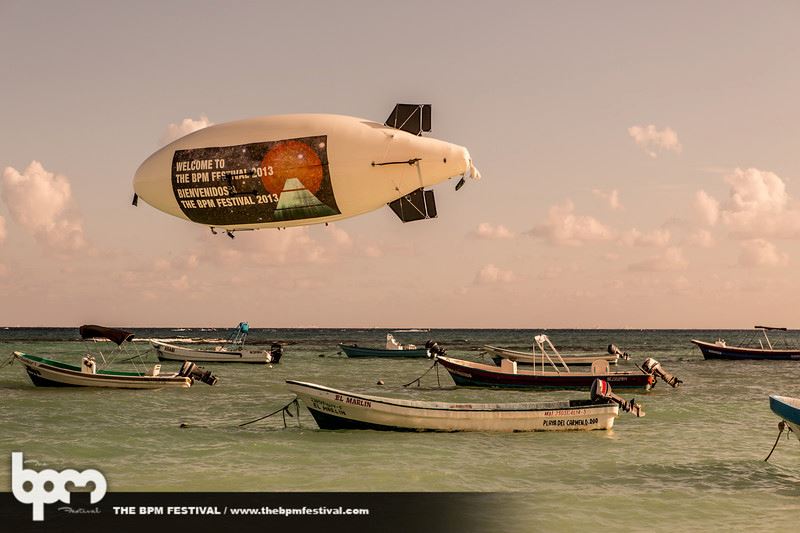 I am not going to lie, I have never heard of The BPM Festival prior to me going through wads of information to post. Although when I immediately checked their website and social network accounts, I was enamoured. It is a 3, 7, or 10 day vacation with straight partying with plenty of DJ's in Mexico. Tell me that doesn't sound absolutely amazing. Here is all about the festival according to them:
The BPM Festival is an annual ten day and night electronic music festival, founded by Craig Pettigrew and Philip Pulitano, held in Playa Del Carmen, Mexico. This global gathering of DJs, producers, revelers and industry professionals has become a must for any music lover with a discerning taste for quality electronic dance music. BPM parties are hosted both day and night at multiple venues in Playa Del Carmen, a picturesque beach town that runs along miles of soft white sand beaches and sparkling turquoise waters on the Mayan Riviera. The town offers a variety of luxurious and affordable boutique hotels and condos, and endless options for dining and tourism, including: ancient Mayan ruins, cenotes, aquatic sports and eco tourism. Now entering its seventh year, The BPM Festival (January 3-12, 2014) continues to be a dance music lover's tropical paradise and the perfect winter getaway.
This year, it takes place from January 3rd to January 12th (who wants to get me all inclusive tickets for my birthday). I don't doubt that this will be awesome as it won DJ Award's best international concert festival. With the first phase announced, you need to go plan your flights, get that wristband, and secure that villa to crash in. If you take paradise and mix it with 250 artists and booze, you get this festival. Anyway, they announced their first phase of artists coming to this year's BPM Festival.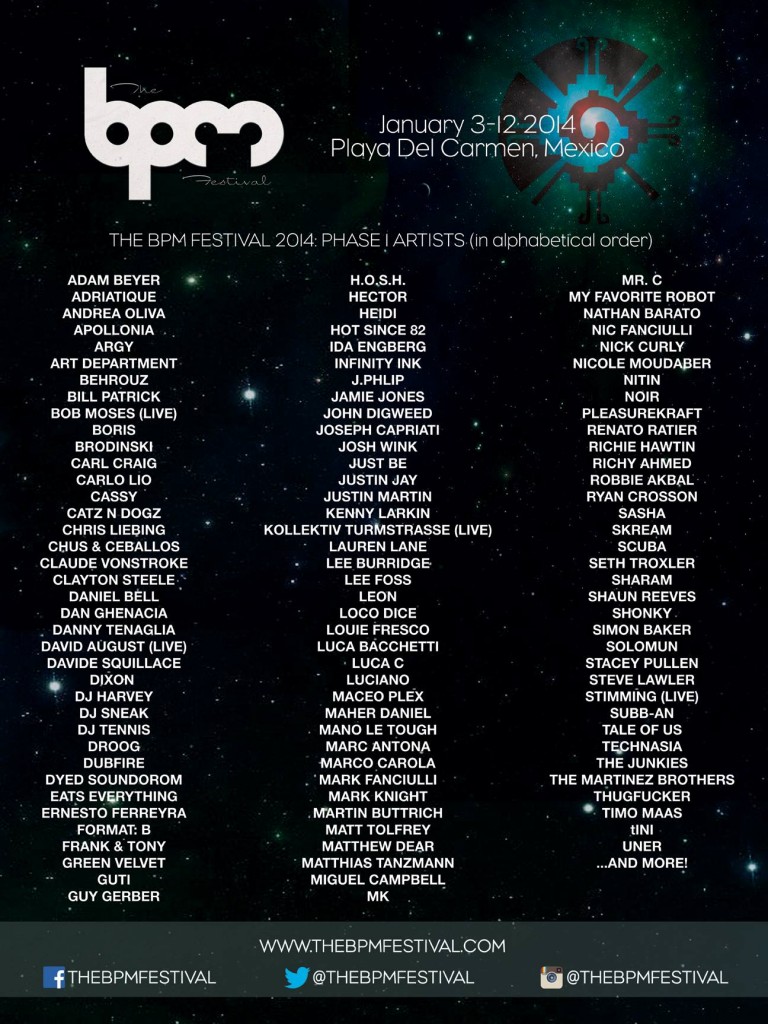 Check them out on Facebook, Twitter, and Instagram.
PS. I've included other pictures because I've never heard of this festival and they look crazy (courtesy of their Facebook).
Leave a Reply