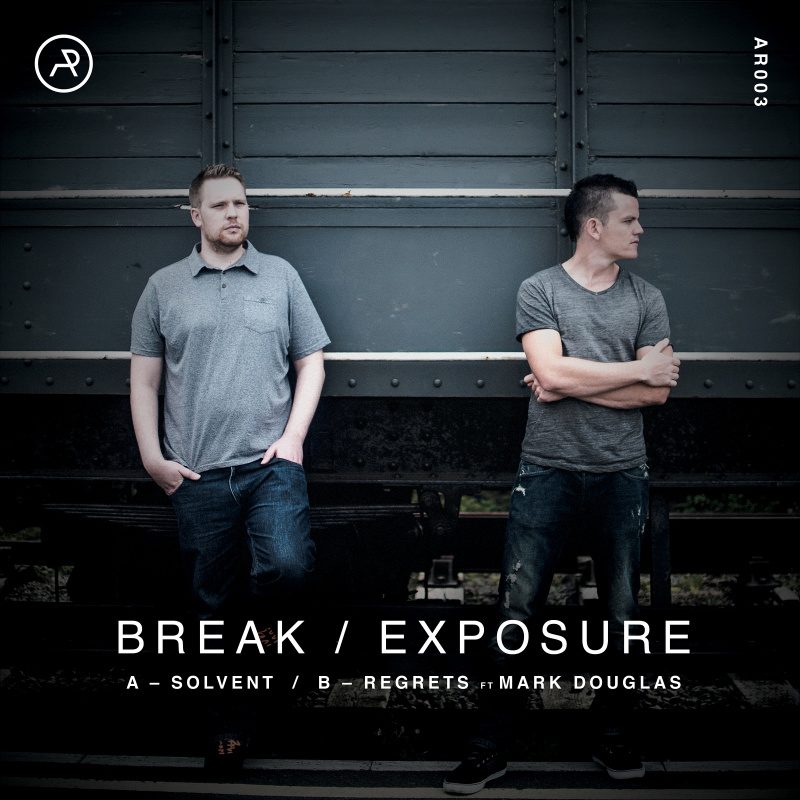 While it isn't often that you see a dual single release with two completely different artists, upon hearing AR Records' third release you'll know why Break and Exposure teamed up for this. Break's tune, Solvent, goes hard. Everything is fast moving, from the complex beat to the synths, creating a true 174BPM headbanger. That being said, Break didn't go too hard on the bass, ensuring that it's as understated as it is fast.
Exposure's song, Regrets, is an entirely different story. It's liquid Drum and Bass at its best, featuring a beat that gives you no room to breathe, but the background symphonic instrumentation makes you want to breathe very deeply. Mark Douglas' vocals tie in perfectly with this, capping off a well rounded tune and a yin/yang dual release that will cover many tastes within the realm of Drum and Bass.
You can listen to both here.
[soundcloud url="https://api.soundcloud.com/tracks/303875651″ params="auto_play=false&hide_related=false&show_comments=true&show_user=true&show_reposts=false&visual=true" width="100%" height="450″ iframe="true" /]
Leave a Reply