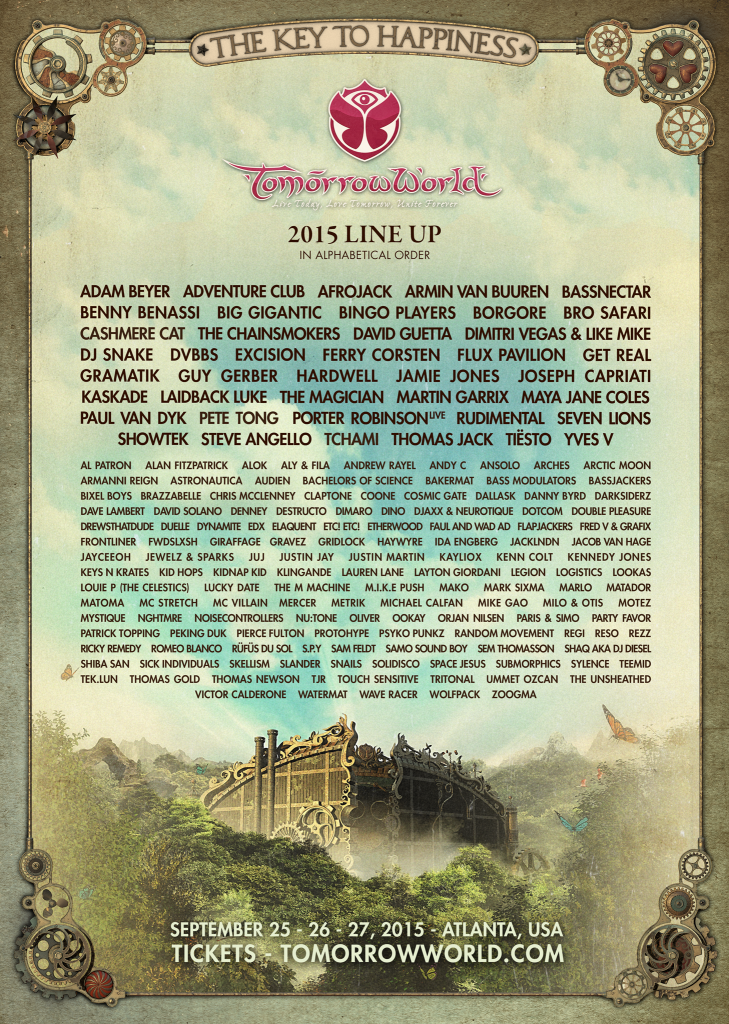 TomorrowWorld is now one of the largest festivals in the United States, rivaling the likes of Ultra Music Festival and EDC Las Vegas. With such high expectations from crowds around the world, it is only fitting that the organizers of TomorrowWorld deliver a truly unique experience with the lineup that sets them apart.
Variety
With a huge festival such as TomorrowWorld, fans from every genre and subgenre will be out in force and they will not attend unless they see that artists they enjoy seeing are on the lineup. You cannot call them snobs because in reality, if there isn't music you like, why go?
TomorrowWorld has appealed to nearly everyone. On the lineup above you can see huge headlining acts that draw tens of thousands of fans wherever they play, and there are some incredibly small fans with names you definitely do not recognize.
Looking through the lineup I see names like Armin Van Buuren, Bassnectar, Tiesto, Hardwell, all names that are iconic the world over. Together these names have ignited the fire of electronic dance music and made it accessible and popular in every country on the planet.
Then there are names like Juj, Arches, Mike Gao, Alok, Layton Giordani. If you said "who?" to any of those names, I would argue that TomorrowWorld is doing things correctly. A festival with only huge names is great, it will draw a big crowd and be successful. But the festivals that are the most talked about, the most exciting, and the most memorable, are the ones where you cannot wait to tell your friends about this artist you "discovered" while walking past some stage you can't remember the name of.
Artists like this help define what is so amazing about dance music. You'll try to recreate their music in hopes of finding it later on Soundcloud. You can't wait to tell all your friends and you will put ten exclamation points behind a tweet, hoping they'll notice you. They very well might. Early set times, or non main-stage performances will guarantee that these artists play their hearts out and every new fan they gain is personal to them, you are in fact special and that is something you just don't see other places.
Depth
I need you to do me a quick favor and go count how many artists are on that lineup up there. Let me know when you're done…
Done? Ok good, how many is it? Did you get lost trying to keep track? I did. If I had to guess, close to 100.
100 artists. That's 1, with TWO 0's after it. Over three days. Not even full 24 hour days of music. That is unbelievable. I don't believe the exact number of stages has been released yet but the shear depth to this lineup is amazing. You could wander around constantly all three days and probably never catch the same persons set still going. That means you could walk for an hour and hear only new music. That blows my mind.
TomorrowWorld has given fans the ultimate experience with music, not to mention everything else back at camp. Three days of music and if you wanted, you could see someone new as you constantly walked around. I'd have to say this is a testament to how large and how popular dance music has become. Everyone can be a producer and it takes a lot of hard work and patience to make it onto one of these lineups. But to say that you played TomorrowWorld… Unbelievable.
I'm absolutely positive that each artist was booked because of their unique sound and the style of music and performance that they bring to the table. With 100+ artists, we could easily classify 100+ genres of music, and no one would agree. The depth here is amazing and it certainly benefits you to stay at a stage for a while to see what is curated, or walk around and check out something new. You never know what you might find.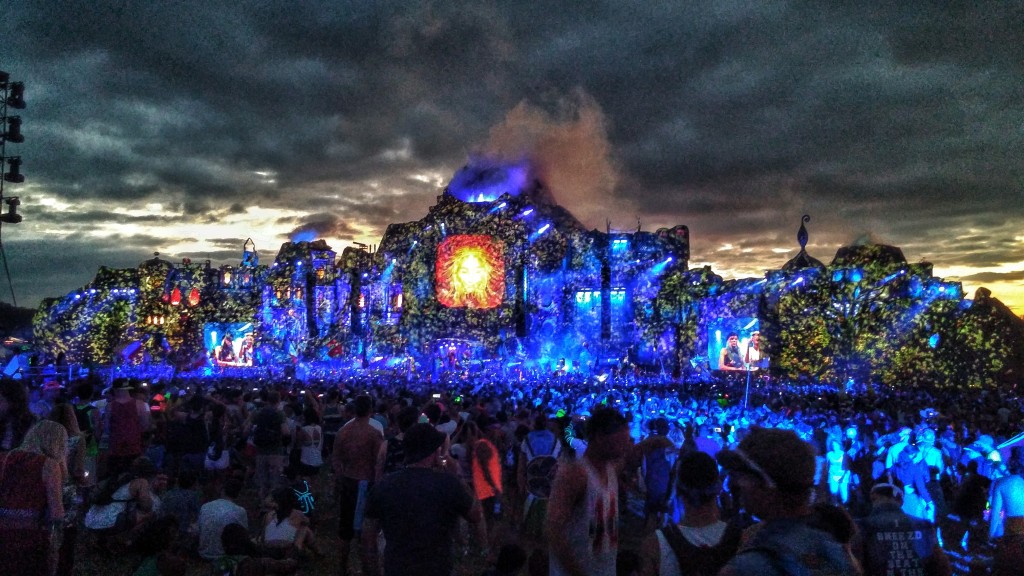 The Unexpected
I'm not going to talk about who was not a surprise on the lineup or who is. What I wanted to mention was that artists like going above and beyond for their fans, and at festivals like this, a surprise performance, b2b, or secret set is certainly not out of the question. Not to mention there is camping. What better way to get intimate with fans than to set up something in the campsites and play for a crowd of 50.
That's what Big Gigantic did at Electric Forest, and it was a massive success. Does that mean it will happen at TomorrowWorld, no, but would it surprise me to hear about an artist playing a secret set on another stage? Or playing some secret project they have been working on? Not at all.
That is one of the most exciting prospects of this whole thing. Who will go beyond what is expected and put on a performance (or two) of a lifetime.
I guess you'll have to be there to find out…
Leave a Reply