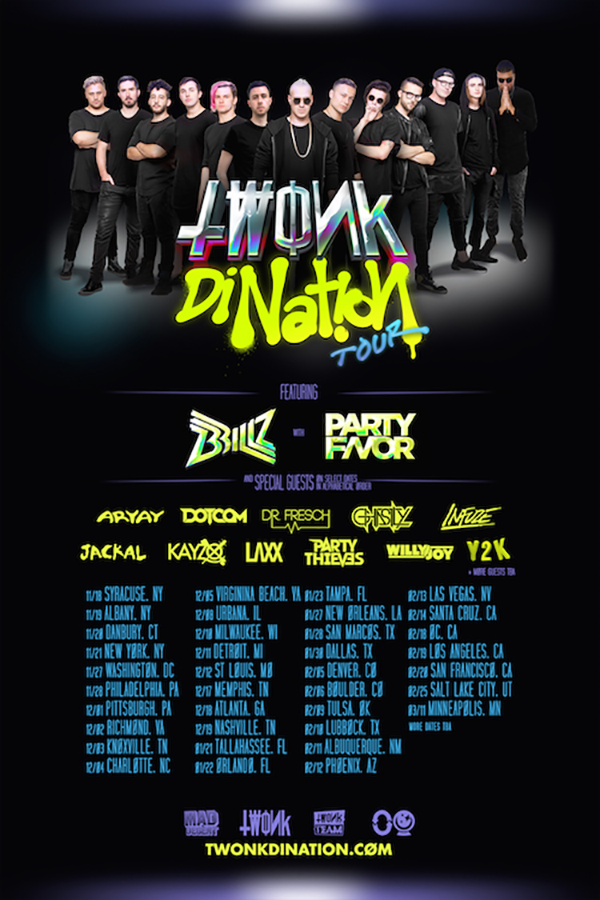 Brillz has just inked a new deal with Mad Decent, and to celebrate, he is throwing a huge tour across North America with some of his best friends. They are calling it "TWONK DI NATION" tour and it is hitting cities across the United States. You can check above to see where and when they will be coming to you, and you might want to get tickets ASAP.
The 40+ date tour begins November 18th and continues through the New Year, stopping in places like Las Vegas, Philly, Denver, Salt Lake City, San Francisco, and plenty more. You can check out the full lineup for each of the stops at twonkdination.com
While details of upcoming releases on the Mad Decent label are being kept secret, you can expect to hear a few along the way so make sure to grab your tickets now!
Leave a Reply