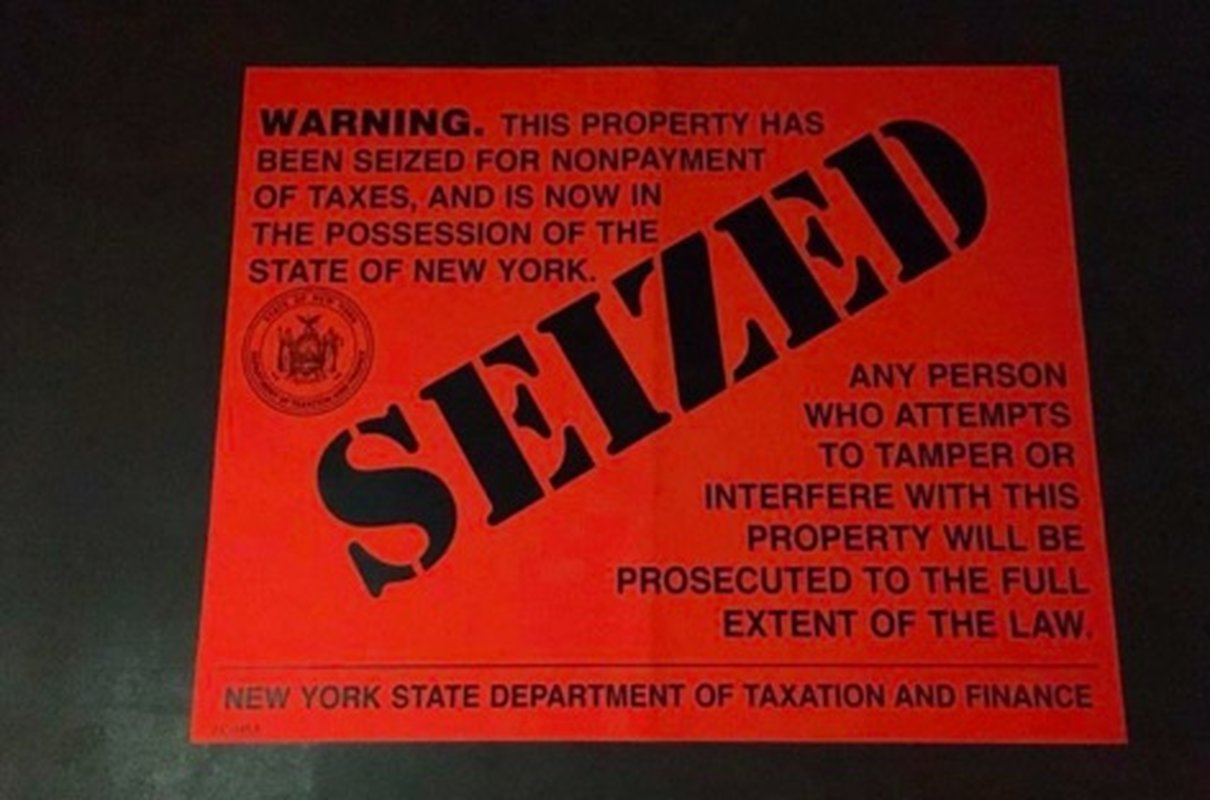 On Wednesday March 30th, according to social media, the state government closed the Brooklyn venue Verboten. The venue, which is made of two rooms totally 10,000 square feet, is located at 54 N 11th Street in Brooklyn, New York. The doors were reportedly locked with the above Seized signs plastered to the door.
The sign reads:
"This property has been seized for nonpayment of taxes, and is now in the possession of the state of New York."
"Any person who attempts to tamper or interfere with this property will be prosecuted to the full extent of the law."
The venue, self-proclaimed as Brooklyn's "home for underground music and events," have yet to comment on the allegations of nit paying taxes. A weekly Wednesday night event referred to as "The Rite Of Wednesdays" was supposedly moved to the Halcyon store at Output Nightclub.
Below are the social media posts that give wave to this announcement.
New York club Verboten reportedly seized by state authorities https://t.co/BMaHVaQ7S1 pic.twitter.com/WpqwsAoUDr

— Resident Advisor (@residentadvisor) March 31, 2016
Verboten done for real. Signs on the property pic.twitter.com/faLYcooCs9

— Dance Bitch LLC (@DanceBitchBK) March 31, 2016
Leave a Reply