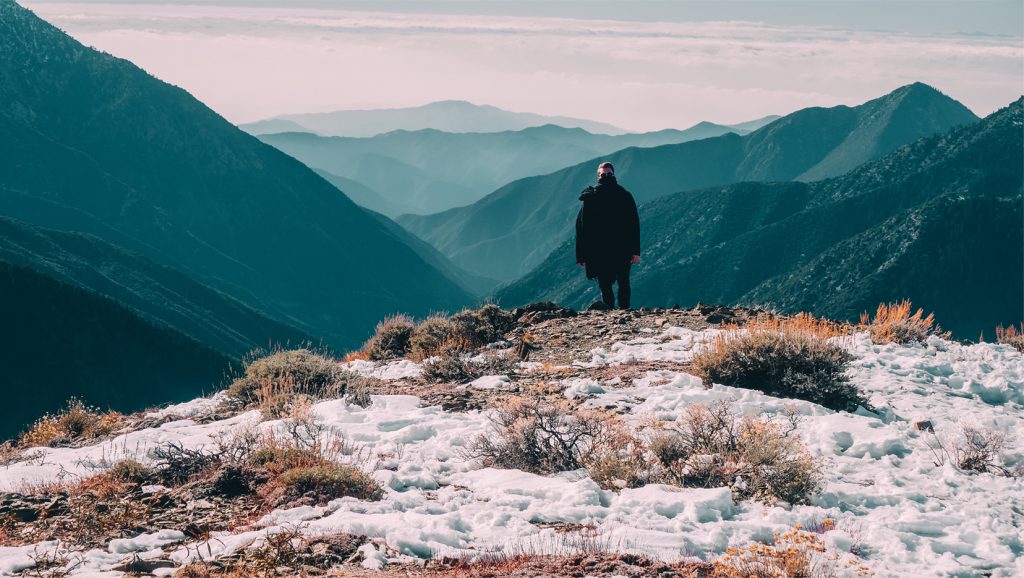 Happy New Years as we start the year off with our newest installment of "Catch a New Wav" with talented artist and producer, AMIDY.
AMIDY is multi-talented producer, DJ and singer-songwriter who creates cinematic stories featuring inspired melodic bass.  With releases on Monstercat and Metanoia Music, AMIDY is making a name for himself in the EDM scene, including the song "Riptide" with Trivecta and "Way Down" with AU5 featuring Karra.
We caught up with AMIDY to learn a bit more about him.
Q: Who are some of your musical influences?
A: I grew up in a very musical family, my dad played drums and sang in a band for years and both of my sisters have played piano and sang as long as I can remember. Being the baby in the family, it was already established that music was a huge part of me by the time I came about. I grew up listening to classic rock with my dad like Van Halen, Styx, Journey, and Aerosmith. On the other hand, my sister introduced me to a lot of alternative rock, indie/pop type music consisting of Kings of Leon, The Killers, Coldplay, Mumford & Sons, and Muse. It wasn't until around High School when I actually found and started listening to EDM. It all started with Deadmau5 and Kaskade's song, "I Remember." From there I've moved on to find some of my biggest influences such as Porter Robinson, Zedd, Seven Lions, Illenium, and even cinematic composers such as Hans Zimmer and John Williams.
Q: What's your favorite part about being a musician?
A: Well music has always been so ingrained in my body, soul, and mind so I don't think there is any other career I could do that I would even remotely like. If I don't work on music, create and be creative I feel so empty. So being able to do what I love as my career would have to be one of my favorite parts!
Q: Who is somebody you always wanted to work with (living or deceased)?
A: I think being able to work with Seven Lions would be insane! We could definitely come up with an anthem of a track. On a different style, I think working with Hans Zimmer would create such a cool cinematic vibe.
Q: To date, what's your most memorable music moment?
A: It's crazy, I have had so much awesomeness filled in the last year but I would have to say being able to collaborate with artists such as Trivecta, Au5, Roxanne Emery, and Karra was so cool! I've been very fortunate in my career; and, honestly, this is just the beginning as there is so much more planned in the coming years.
Q: What does the immediate future hold for you in your artistic career?
A: The immediate future holds a lot. I'm planning to release way more music in 2020 and I'm Going to be making big moves this year with releasing tracks on new labels and collaborating on songs with new artists!
Check out a recent track below and for more from AMIDY, follow him on Instagram and Facebook.
Leave a Reply