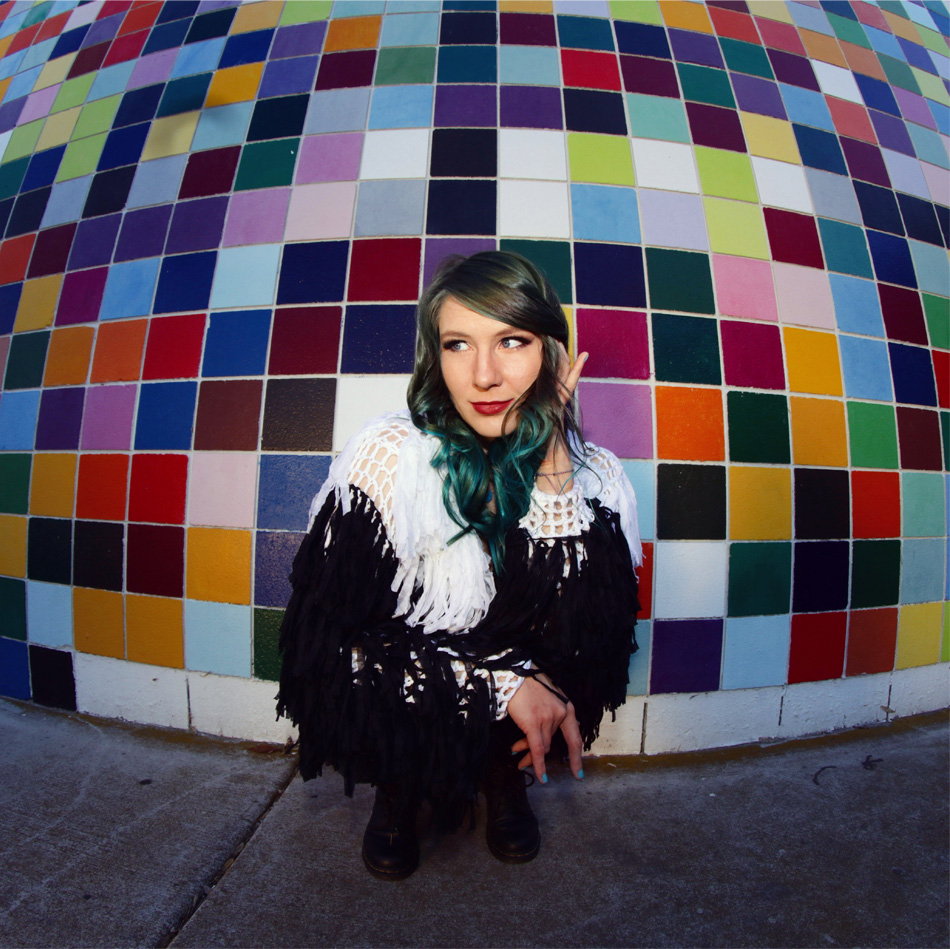 In the newest installment of "Catch A New Wav," we interview Casmalia.
Casmalia is a producer and live vocalist residing in San Diego, CA, who has taken the West Coastmusic scene by storm. A classically trained musician with a degree in audio engineering,Casmalia has been consistently churning out four-on-the-floor weapons since her freshman EP in 2017 with Hood Politics Records, and has since earned affiliations with Insomniac Records,mau5trap, Night Bass, Box of Cats, IN/ROTATION, My Techno Weighs A Ton, Space Yacht, House of Hustle and more. She was named one of "2022'sArtists to Watch" by both Nightenj in and EDM Identity. Her releases have seen support from David Guetta, Claude VonStroke, AC Slater,Green Velvet, Steve Darko, Kyle Watson, and many more across both the EDM and tech house worlds. Equally at home in an underground warehouse as she is on the main stage at a festival,Casmalia has performed at world class venues all over the country. She has graced the stages of major festivals such as Coachella, EDC Las Vegas, Firefly, Groove Cruise, Beyond Wonderland, Northern Nights, Dancefestopia and more as well as legendary venues such as Academy LA,The Midway San Francisco, Bang Bang San Diego, Q Nightclub Seattle, HB Social Club Honolulu,and many more. Casmalia has provided direct support for major international artists including Diplo, Walker & Royce, Volac, Noizu, Curbi, SG Lewis, Sacha Robotti, and more. Her sound can be described as bass-heavy with detailed percussion and can range in style from minimal to melodic. Heavily influenced by disco, Detroit-style techno and 90's hip hop, Casmalia is known for playing mostly original songs in her sets, as well as singing her original vocals live.
We learn more about her below.
Q: Who are some of your musical influences?
A: I grew up listening to my parents play a lot of classic and psychedelic rock, so bands like Pink Floyd and Simon & Garfunkel had a pretty big influence on my sound early on. Later on in life, I fell in love with Radiohead and M83. They created a sound that was so ahead of their time, even today's popular music hasn't caught up yet. These bands have all inspired me to strive for innovation in my sound, and to not be afraid to push boundaries.
Q: What's your favorite part about being a musician?
A: It's really hard to beat the feeling of performing in front of an energetic crowd, especially when I sing live. Any sort of live performance feels more vulnerable than a DJ set, and is a more memorable experience for the fans. However, listening back to a track I just made and getting goosebumps is a close second.
Q: Who is somebody you always wanted to work with?
A: I've had dreams about being in the studio with Thom Yorke and creating some transcendental electronica. The debut album from his newest project "The Smile" was so moving to me, I laid in bed with my eyes closed and listened to it all the way through twice when it was first released.
Q: To date, what's your most memorable music moment?
A: Earlier this year, I was playing on the DoLab Stage at Coachella weekend 1. It was a particularly hot day and an early time slot, so I didn't have huge expectations for crowd size. I got about 30 minutes into my set before I sang my first original track live, and I just remember all these people pouring into the tent to watch me sing. Everything felt electric and that was the moment I realized I needed to incorporate my voice into as many performances as possible.
Q: What does the immediate future hold for you in your artistic career?
A: Right now, I am gearing up for Groove Cruise Cabo and all the fun and planning that goes into that. I'm excited to be working with such a fantastic team, and am looking forward to doing more of their events in the future. I also have quite a few singles lined up for the winter months, and I can't wait to show everyone what I've been working on!
Check Casmalia's newest release below and follow her on Instagram, Twitter and Facebook.
Leave a Reply