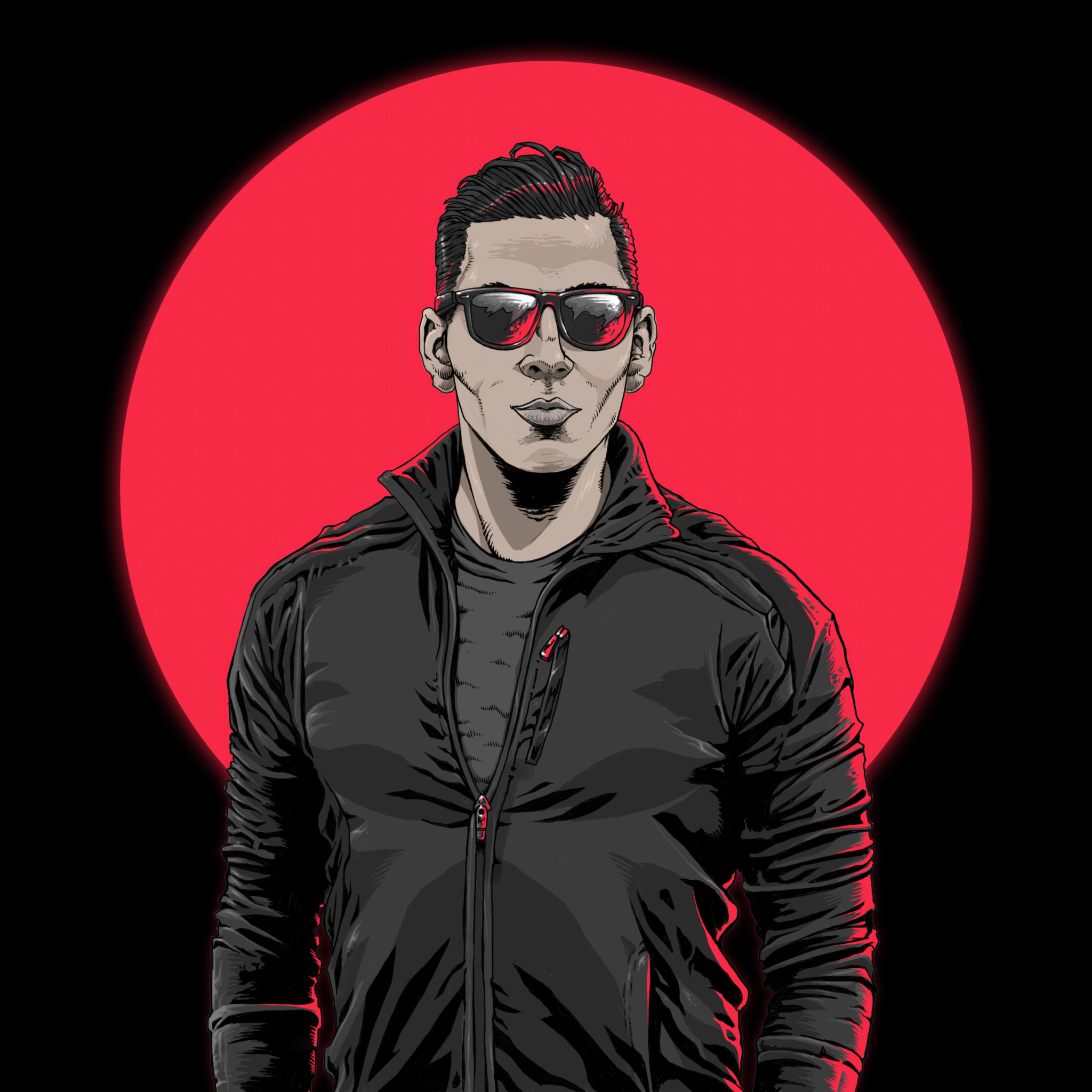 In the next installment of "Catch A New Wav," we interview the talented Producer/DJ from the USA, Doctor Neiman.
The brainchild of DJ-Producer and real-life eye doctor, Noah Neiman. Though known for his house, pop and future bass productions, his eclectic artistry had far more boundaries to cross. Letting no genre define him,
Doctor Neiman is the creative outlet that explores the darker, heavier and harder horizons of EDM. The Doc is bringing his unique production style and passion for dance music to the bass scene. Prepare for wubs, growls and 808's coupled with rock, pop, hip hop and a cinematic flair that infuses
his music with memorable melodies and catchiness.
As a producer, Noah has written a slew of streaming smashes such as his tracks 'Make It So Good,' which was featured on Spotify's 2016 Summer ad campaign, Criminal, which went viral in South America & Eastern Europe, and his collaboration with dance-music giant, R3HAB, titled 'We Do,' which has over 13 million streams on Spotify alone. Noah's remixes for artists
including The Chainsmokers, Bishop Briggs, Tritonal, Tigerlily and others are illustrative of his demand among the industry elite. Being no stranger to rocking some of the biggest EDM hubs in North America, Doctor Neiman has played Marquee Night Club in Las Vegas, TIME in Orange County,
Soundbar and many more locations.
Q: How has CO VID impacted the direction of your music projects and artist career?
A: As the pandemic took hold, it forced all of us artists off the stage. I've never played a show as Doctor Neiman, so it's just a shame that getting on stage with my new alias will have to wait. Live streams will be it for now! Other than that, I've been concentrating on making use of my time in the studio to build up a large catalog of records to release.
Q: Was there anything that triggered the Genesis of "What About Love" – or perhaps was it an idea that slowly evolved over time?
A: It really just came down to the production of the song itself. Micah and I became friends through our mutual manager, Andrew Lazar. We began swapping toplines and instrumentals back and forth to see what worked, and luckily, a lot of stuff did. What About Love was one he sent over that really resonated with me. The melody and the intensity of the vocal was perfect. Funnily enough, the song was written at 130BPM, if I recall correctly. Obviously, I sped it up considerably and I think we were both really happy with what resulted.
Q: Joint question here, do you have a favorite venue to perform at or a favorite creator to collaborate with?
A: Man, there are so many amazing places I've played, it's hard to pick just one. Of course, one of the biggest venues I've played was Marquee Nightclub in Las, Vegas. That was an amazing experience. I haven't been back since, but hopefully some day. Though if I had to pick my absolute favorite, it would have to be Kingdom in my home town of Austin, Texas. Sadly, the club was closed a couple years ago.
As for collaborators, Sean Tyas was a lot of fun to work with. He taught me a lot of stuff regarding mixing, and I helped convert him into an Ableton Live user. R3HAB was also great. It was really quick working with him, which is always nice. Not having things drag on is a plus! And then Micah of course, is a blast. I feel like we're always on the same wavelength musically.
Q: Do you have more releases planned soon, and if so are you allowed to share what labels you will release with?
A: Of course! I actually have a release planned for every month this year. More with Circus, and then some others, but unfortunately I can't say much more than that. You'll just have to wait and see!
Q: Are there any particular electronic musicians that you are hooked on?
A: Probably Sullivan King. That guy's got a great sound. Right up my alley with the rock and metal. Same thing with Kayzo. Lately, I've really been listening to a lot of old 80's rock more than anything, though. Bon Jovi, Def Leppard, Whitesnake and Motley Crue have been on repeat. Might not be what the kids are listening to these days… I guess I'm older than I look!
Q: What would you say are your end goals for the Doctor Nieman project?
A: The whole thing is just a passion project of mine. I've been wanting to do something with rock and dubstep and a little bit of pop flair mixed in for a long time, but I've always veered away from it for some reason. I don't really know why. It might have been because I thought I'd alienate fans. But now, with a separate alias, people can go to the Noah Neiman project for what they've loved previously, or they can go to the Doctor Neiman project for something new. So to answer your question, I suppose my end goals would simply be to introduce fans to something new yet familiar.
Hopefully they vibe with it and once COVID isn't quite a thing anymore, and vaccines are distributed widely, people will come out to see me play the music they've been loving live.
Leave a Reply