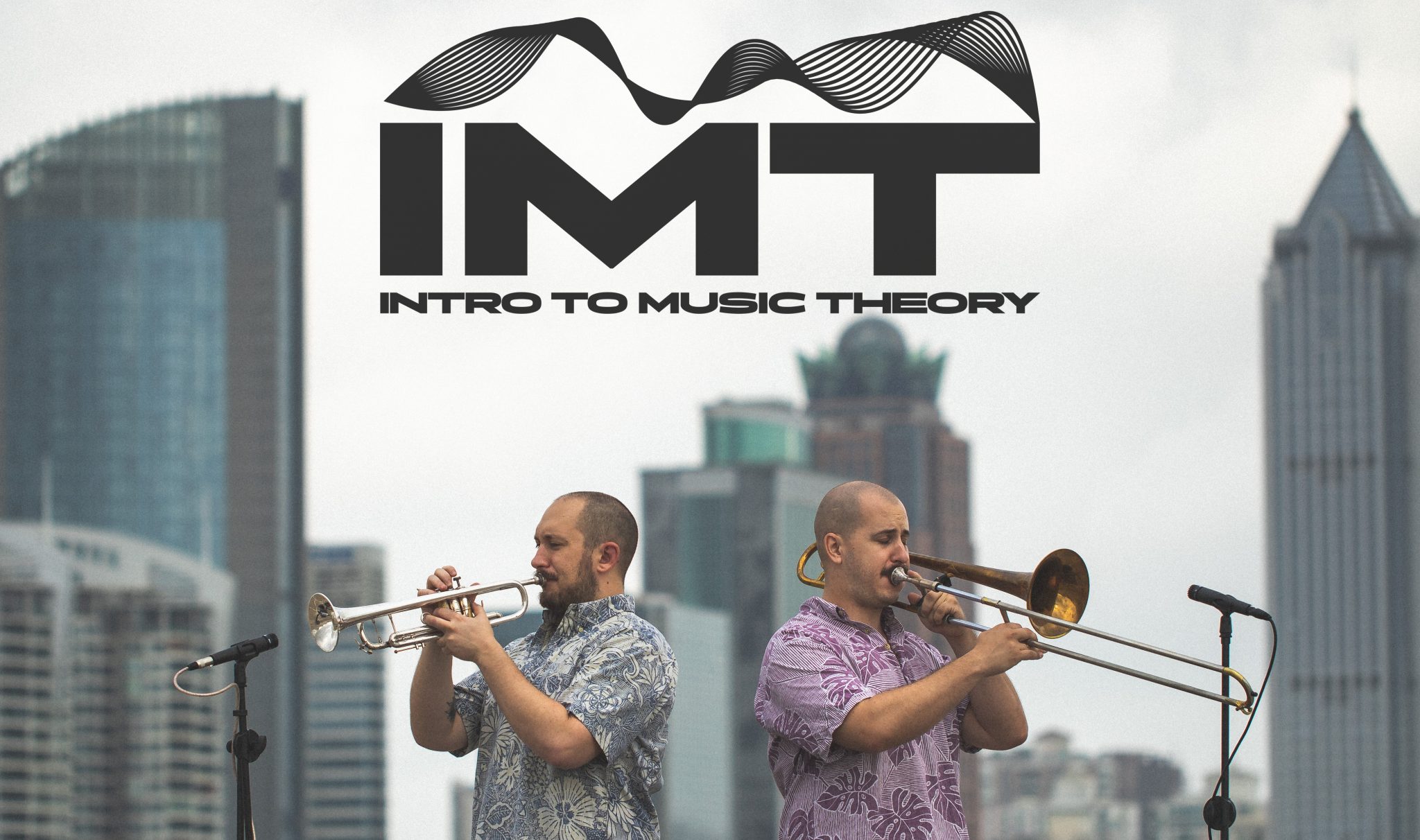 In this installment of "Catch A New Wav," we interview the talented musical producer Duo, Intro to Music Theory or IMT for short.
International Musicians, DJs, and producers Matt Waters and Matthew Busch aka Intro to Music Theory have been on an eclectic musical journey since their time as musicians in Los Angeles, and more recently after the founding of IMT in 2019. These Southern-California born and Hainan-based musicians have racked up a plethora of experience in a multitude of genres- first in the classical, jazz, and freelance world in the United States, and later as electronic artists and producers in China. They initially met at Pacific Crest Drum and Bugle Corps. Initially at odds and hating each other's guts, the two reunited in 2017 when they simultaneously moved to Haikou, China.
In 2020, they released their debut EP, Toot the Bad Horn, an eclectic mix of house and instrumental-fusion. These tracks are what propelled them into the NFT and Crypto space with incredible success, partnering with Charged Particles and NFTYthings to sell the 15th most expensive t-shirt of all time. This upcoming year is poised to be a breakout year for Intro to Music Theory. Continuing on the success of their past release, their new album, First Inversion, will be dropping on June 11th in partnership with some of the largest tastemakers in the NFT world. With tours in China, New Zealand, Thailand, and the United States under their belt, Intro to Music Theory is worth keeping an eye on as they continue to fuse the electronic with the acoustic.
We learn a bit more about the duo below.
Q: Who are some of your musical influences?
A: This is such a hard one to pin down for both of us because of our backgrounds as classically trained musicians, living and doing the freelance musician thing in Los Angeles and Las Vegas before moving out to China. First Inversion definitely has elements of Thievery Corporation, Brasstracks, Moodena, Bonobo, Morcheeba, and some of the funky bands of the 60s and 70s in there – Kool and the Gang, Stevie Wonder, and Earth Wind and Fire. That being said, we are definitely influenced by the jazz greats – Freddie Hubbard, Tommy Dorsey, Miles Davis, Herbie Hancock, Roy Hargrove, just to name a few – and that's not even getting into the classical side of things. We try to let the music flow out during the production process as naturally as possible, and allow it to take us out of our comfort zone, if need be. The process tends to bring out rhythms and melodies that derive from our influences and music we have performed in the past.
Q: What's your favorite part about being a musician?
A: Music has given us the extraordinary opportunity to travel, meet and perform with people all over the world. Working together as Intro to Music Theory, we have been blessed to perform on some of the most beautiful beaches and rooftop bars in Southeast Asia, and we can't wait to get back to touring the region.
Q: Who is somebody you always wanted to work with?
A: Matt: For me, I'd really love to work with some of the greats from popular culture- Freddie Mercury/Queen, Michael Jackson, and Gloria Gaynor. There's a certain energy about all those musicians- a presence, a way they perform, that I think we could really learn from.
Matthew: Put me in a recording studio with FKJ or Disclosure, please. I would love to combine our horns with their production style and I've learned a lot listening to their music over the years. They both have an incredible flow and sound design. If I could go back in time, I would love to sit in on a performance of J.S. Bach's Mass in B minor. I would have to work up my classical chops, but it would be worth it!
Q: To date, what's your most memorable music moment?
A: Matt: A few years back while at UCLA I had the opportunity to open for The Rolling Stones with the UCLA Marching Band at the Staples Center for their 50th Anniversary Tour. While it wasn't the most musical thing I've ever done, blasting out Satisfaction to a packed arena of rabid Stones fans was unforgettable. What an experience.
Matthew: Any time that I get to perform with my father. He's an exceptional organist and conductor, and now that I'm older it's fun to push each other whenever we get the chance to share the stage. With IMT, we performed at a beach-side party in New Zealand last year replete with flamethrowers and fire spinners that will definitely be hard to forget!
Q: What does the immediate future hold for you in your artistic career?
A: In the immediate future, we'll continue to develop our live set, which as of now is 90 minutes chock-full of live brass looping and manipulation over tracks we've produced. Since we couldn't play as many live shows as we've wanted to this past year, we've been performing quite a bit in the online community for parties in the NFT space – art drops from Charged Particles and our own events, all of which will continue to expand and we are stoked to see where it all takes us. This summer, we'll begin plans for a China tour, and a residency at a gorgeous rooftop bar here in Hainan is in the works. As the world re-opens, we'd love to start traveling and performing abroad again, and collaborate with as many artists as possible. Lots of possibilities that we are extremely excited for!
Enjoy IMT's latest release below and follow them on Twitter, Instagram and Facebook.
Leave a Reply