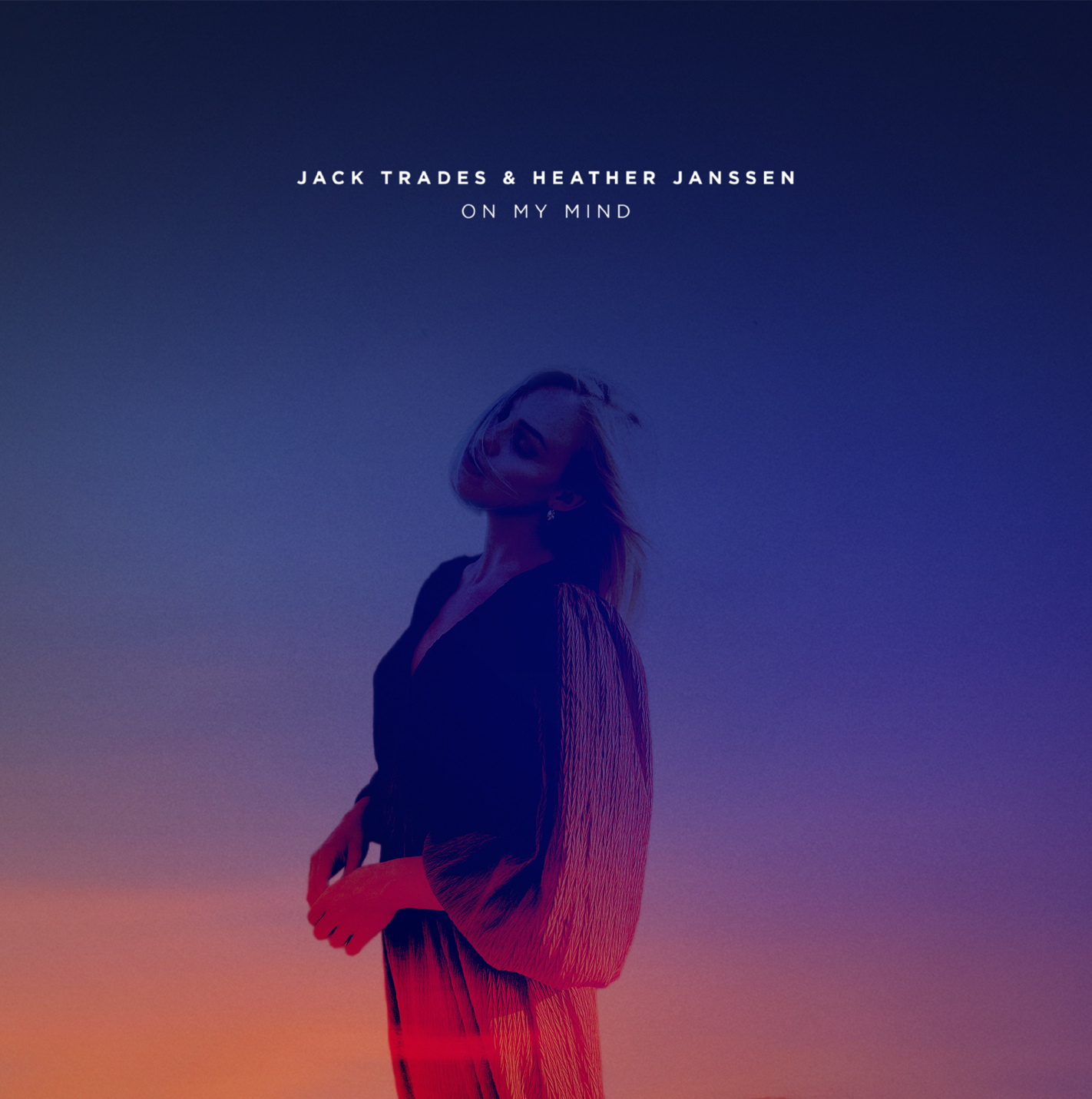 In this "Catch A New Wav," we interview the talented Jack Trades and Heather Janssen.
Jack Trades is a Canadian DJ/producer who emerged onto the scene in 2017 with groundbreaking debut singles 'Hurt You Hard' and 'High'. Over time, the Point Blank Music School graduate has honed his skills and released on venerated imprints such as Black Hole Recordings, Thrive Music, Physical Presents, and Armada Music, to name just a few. His intoxicating brand of house music has also garnered the attention of industry heavyweights the likes of Afrojack, Hardwell, Kaskade, Dimitri Vegas & Like Mike, and Oliver Heldens. The established act has also been featured via prominent dance music publications such as Your EDM, Dancing Astronaut, EDM Sauce, Run The Trap, as well as the Nightblue Music YouTube channel and Spotify's Cardio, Fresh Finds, New Music Friday Canada and mint Canada playlists. In total, Jack Trades has been played over 14.7 million times via Spotify and YouTube alone with radio airplay and support stemming from Spotify's Friday Cratediggers playlist, SiriusXM's Liquid Todd's #BetaBPM show, iHeartRadio's Evolution and Pitbull's Globalization Radio. The producer has remixed songs for the likes of Feenixpawl, Late Night Alumni, Shaun Frank, and Adam K & Soha
Heather Janssen is a pop-contemporary artist who made a name for herself with several viral YouTube uploads a decade ago. Since 2011, she has released her debut EP and highly-successful singles, and currently commands over 126k monthly listeners via Spotify. Her breakthrough original single 'Dancing When I Die' has gained nearly 4 million organic Spotify spins since it was released in May of 2020, a highly impressive feat.
Jack Trades and Heather Janssen's previous collaboration 'Kill Me Slowly' has now garnered over over 5 million streams since its release last May and has also reached the #1 most played track on iHeartRadio Evolution. Most recently, the Calgary-based creative force Jack Trades returned to the release radar alongside fellow Canadian musician Heather Janssen with 'On My Mind'.
We sit down with both artists to learn a bit more about each of them.
Q: Who are some of your musical influences?
A: Jack: My musical influences are artists like Calvin Harris, Kaskade, Adam K, EDX, Tiesto and everyone who has played a role in evolving and progressing the Dance Music culture.
Heather: Adele, Joni Mitchel, Stevie Nicks, Tracy Trapman. Strong resilient women in music with soft hearts and a way of stringing words together.
Q: What's your favorite part about being a musician?
A: Jack: The opportunity to express myself emotionally and create something unique based on my experiences is hands down my favorite part. We create something out of nothing and bring it out into reality, Fascinating!
Heather: Literally everything. The very fact that music is a language that speaks to the human heart on the deepest level, is something that lights me up every single day I pick up the pen or sit at the piano or listen in my car. Someone out there needs a song and you just might be the one to write it and make them feel a little more understood.
Q: Who is somebody you always wanted to work with?
A: Jack: Dream collaboration for me has to be "The Weeknd"
Heather: Adele, Joni, Stevie, Paper Kites, Emmit Fenn, By The Coast, Shallou. The list goes on.
Q: To date, what's your most memorable music moment?
A: Jack: Most Memorable music moment is when my song Kill Me Slowly w/Heather Janssen went #1 on iHeart Evolution Radio and the ongoing love and support for all my music, never gets old!
Heather: It's nothing fancy, but writing the project I'm currently working on. I was renting a little brick house in a small town, I was alone, there was a pandemic going on, and I had no idea just how important these songs would become. Also, seeing Kill Me Slowly doing so well and connecting with so many people!! Love like that on a song always shocks me and inspires me even more to continue writing.
Q: What does the immediate future hold for you both in your artistic careers?
A: Jack: For me, singles, collaborations, a potential album and live shows!
Heather: A brand new chapter that I can't wait to finally share. Lots and lots of music
Enjoy their latest recent below.
Leave a Reply