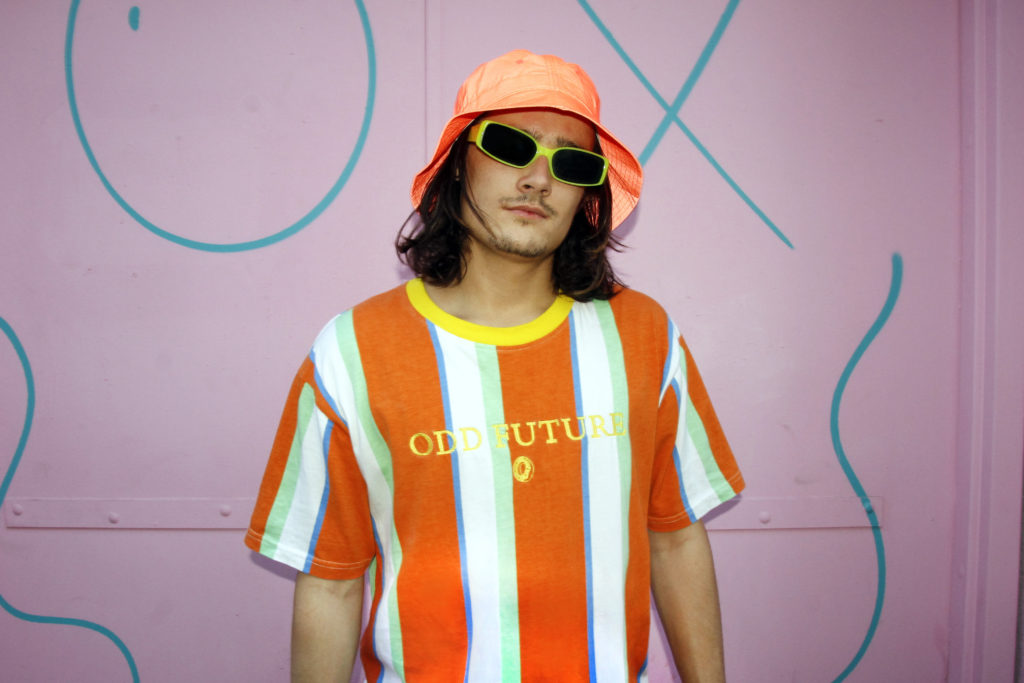 In a new installment of "Catch A New Wav," we sit down with Las Vegas-based producer, Justa Faze.
Justa Faze is a blossoming producer who has begun to fully showcase his distinctive take on future bass by incorporating his own unique experimental edge. He continues to make his mark on the dance music sphere with each new release as he strives to push existing musical boundaries through his music. With the recent official release of his debut EP, the Las Vegas-based producer has positioned himself as an artist to watch in the upcoming years.
We learn a bit more about him below.
Q: Who are some of your musical influences?
A: I'm influenced by Flume, What So Not, Porter Robinson, Tourist, Flying Lotus, RL Grime, and the Hip-hop genre as a whole.
Q: What's your favorite part about being a musician?
A: I have always been creative. When I was young, visual art just never seemed to satisfy me as a medium though. I never had the patience for it. When I started producing music it felt like I was finally able to make sense of the creative madness in my brain. I could sit for hours on one song just allowing it to bring me into this blissful world in a way other creative artforms never could.
Q: Who is somebody you always wanted to work with?
A: I have had a different answer to this question over the years, but now it is definitely Mac Miller. I was very attached to Mac's music throughout his whole career. His growth as an artist all the way up to "Swimming" and "Circles" amazed me. The stories that I have heard about his passion for music reminded me a lot of myself, and I think we would have made some beautiful music had I received the chance to work with him. My living answer would be Frank Ocean as I don't think I even need to give a reason why.
Q: To date, what's your most memorable music moment?
A: I have two. The first was Coachella 2013, which was my introduction to live electronic music, and I never turned back from there. I was stunned by the whole experience and all I could think about was being up there on stage myself. I got home after that weekend and within a week had Ableton downloaded on my computer. My second was my first time DJing a small club in LA. It was the first moment where I felt like I was getting closer to achieving what I saw that I wanted to do at Coachella 2013.
Q: What does the immediate future hold for you in your artistic career?
A; For the immediate future I have plans to release some more music before the year ends, and another EP in 2021. Maybe an album. I also have a Hip-Hop EP that I produced and engineered for my very good friend and fellow artist $auceWav, which we will be releasing in the next few months as well. I also have plans to start streaming some live sets and production sessions on twitch!
Enjoy his latest EP release below and follow him on Instagram.
Leave a Reply