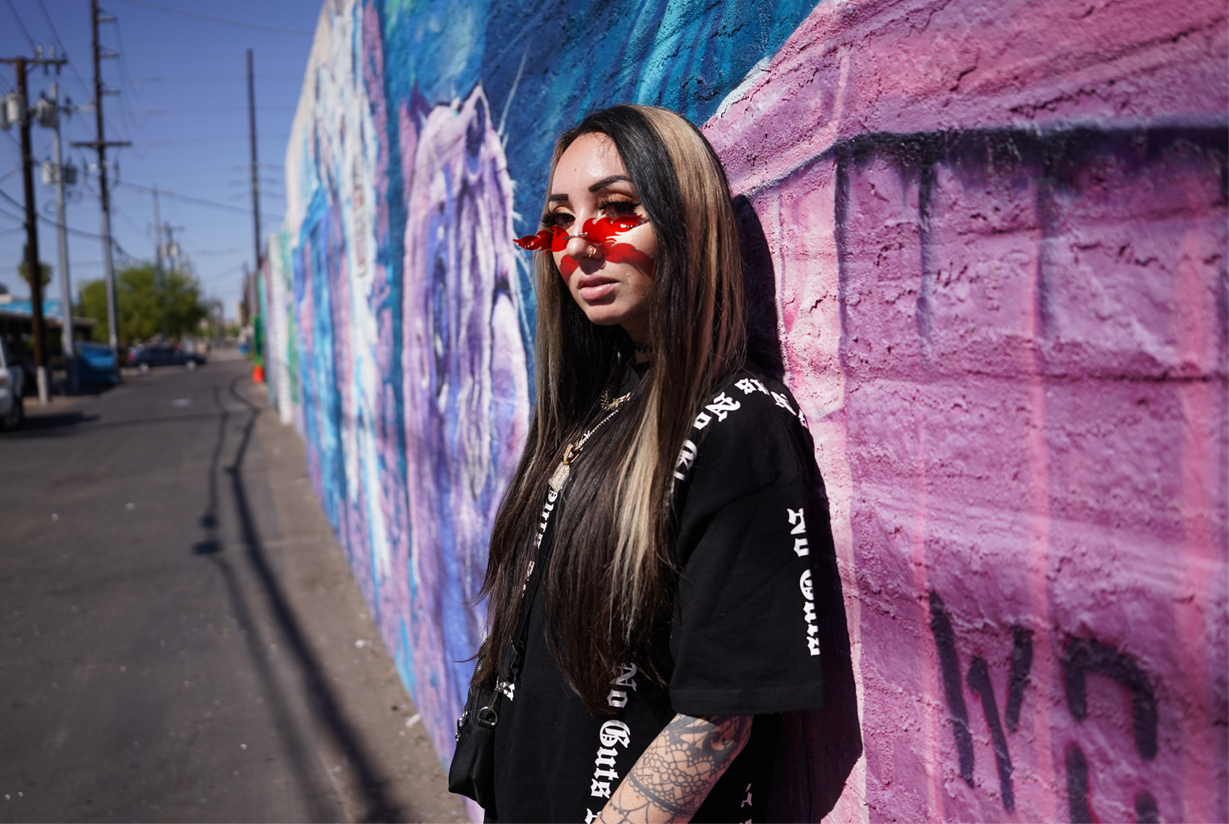 In this New Wav, we interview the talented Kleøpatra.
Utah-based DJ and Producer Kleøpatra is known for her soul-rendering subsonic bass-charged style. Bringing her knowledge and passion to her aggressive, moody, bass-fueled sound, the classically trained multi-instrumentalist crashes into clubs and shakes the dancefloor. Graduating in 2018, she furthered her training as a classically trained multi-instrumentalist at Utah's premier music production school, Salt Lake DJ and Production. Kleøpatra's unique sound has captured the attention of some of the top names in the industry from the likes of Dirty Snatcha, Zeds Dead, Riot Ten, and many more. She also has gained support from the likes of Excision, Dirt Monkey, and DownLink being featured on several compilation albums. Having toured all across the country, the up-and-coming DJ/Producer has performed at Phoenix Lights 2022, Lost Lands 2021, and Deadbeats House Party in 2021. Starting the year with a bang, the young talent kicked off 2022 with her bass-heavy March single 'Diamond Eyes'. The rising artist's new endeavour leaves listeners eagerly waiting for what comes next from the heavy-hitting bass queen.
We sit with her to lean more about her.
Q: Who are some of your musical influences?
A: Some of my influences are Zeds Dead and Dion Timmer.
Q: What's your favorite part about being a musician?
A: My favorite part of being a musician would be getting to travel and there's nothing like seeing people dancing and connecting to one another while performing.
Q: Who is somebody you always wanted to work with?
A: I've always wanted to work with Zeds Dead because they were the very first EDM show I attended and the first EDM artists I ever listened to, so they pretty much started it all for me.
Q: To date, what's your most memorable music moment?
A: My most memorable moment would have to be when I figured out that this is what I want to do with my life. I was in Las Vegas for EDC and a bunch of well-established people in the industry told me to never give up and that I wouldn't fail.
Q: What does the immediate future hold for you in your artistic career?
A: I'm playing Happy Festival in Oklahoma on June 24th and then Sunset Cove Amphitheater in Boca Raton, FL on July 9th, as well as a fall tour.
About her newest single, "Blast Like," she told us "I've been dabbling a lot in other genres and making prettier stuff lately, so I wanted to make something heavy again!"
Enjoy it below and follow her on Instagram and Facebook.
Leave a Reply