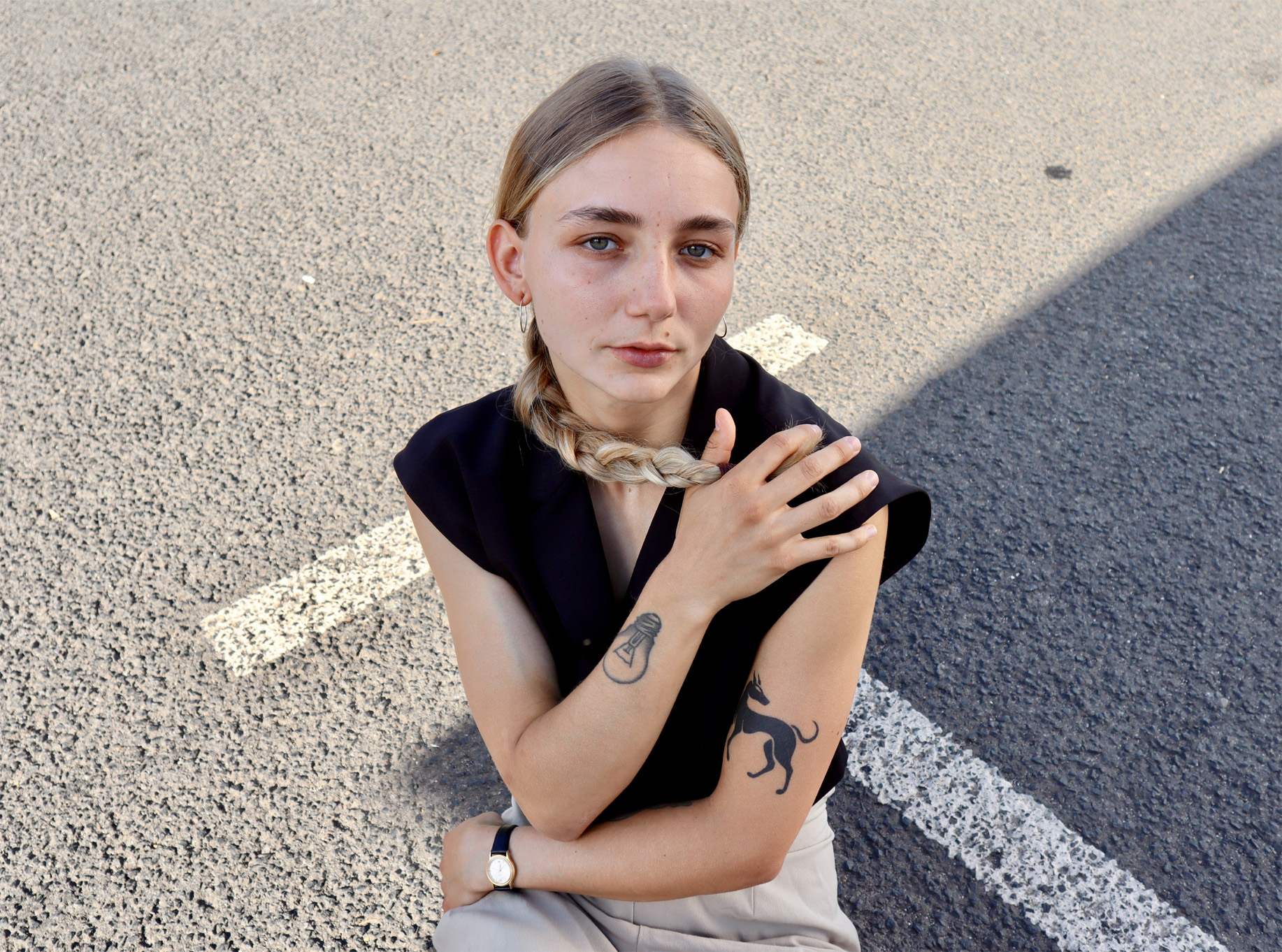 In this "Catch A New Wav" interview, we speak with artist Marie Montexier.
Born in Germany with French origin, Marie's preferred format as a DJ is vinyl, a crucial part of why she began DJing and collecting music. Curious about genres and styles, multi-eclectic influences inform her sound. Her sets, mainly based on breakbeat and big on UK flavor, are global melting pots where genres and edges blur; oldskool acid, tribal-scented beats and trippy techno merge here. Marie brings a twisted quirkiness, lightening up a sometimes harsh-sounding corner of the scene. Although new in the industry, Marie Montexier's hard work has not gone unnoticed: during her debut year of 2019, she was selected "Newcomer of the Year" by German music institution Groove Magazin, an honor for any artist. Since then, Marie went on to play venues across Europe, including the likes of Berghain and Fabric, and currently holds a residency at internationally renowned party Warning, taking place in Berlin.
We learn a bit more about her.
Q: Who are some of your musical influences?
A: Some of the include Little Simz, Objekt, Kasra V, Roza Terenzi, Jane Fitz, Honey Dijon, Hodge, Roi Perez, Superjazzclub, and Anz.
Q: What's your favorite part about being a musician?
A: Especially in subcultural spaces, artists have the opportunity to develop. In spaces where music takes place, it is possible to network, but also to exchange views on socially critical topics. As an artist, I can work in an interdisciplinary way, which makes it possible for me to strive for change and to come together with others.
Q: Who is somebody you always wanted to work with?
A: I wanted to work with Bell Hooks or Simone de Beauvoir. 
Q: To date, what's your most memorable music moment?
A: I think this year when I played Fusion festival. It was raining very hard but everyone kept one dancing and enjoying and the launch of my Label in 2021!
Q: What does the immediate future hold for you in your artistic career?
A: I am currently expanding my label to support Flinta* artists in the scene – Paryìa. In addition, I have a Flinta* collective in Cologne with whom I organize events – Précey. As well as another event I organize in Leipzig – DINNER. All projects should grow and have the best possible focus on Flinta* artists and their support in the scene. My own work continues to focus on musical and political work in our scene.
Enjoy a recent set as well as follow Marie Montexier on Instagram, Soundcloud, and Facebook.
Leave a Reply