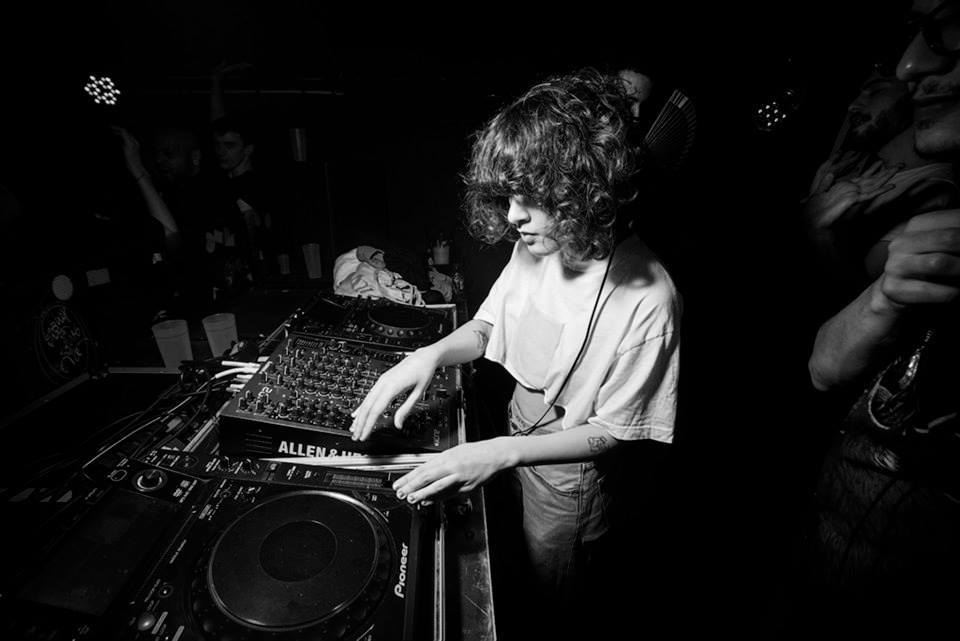 In this "Catch A New Wav," we interview the talented DJ/Producer Parfait.
Parfait got her start mixing at alternative LGBT+ community parties. Her career took a new turn when she became a resident of Possession, a collective she co-founded so she wouldn't have to choose between the music she likes to play and the parties she likes to attend any more. With the rise of the collective over the years, she made a name for herself on the techno scene. In 2019, she did a livestream for Boiler Room and Possession which marked the start of her international reputation. Parfait is now a key figure in the new generation of DJs who count, and who fight to defend the spirit of techno parties in free hangars and warehouses. Each of her sets speaks to her desire to live a collective experience full of love, benevolence and intensity. Never below 140 BPM, she skilfully experiments with mixing genres, juggling hard dance, hard trance, industrial techno and acid. In parallel to DJing, she directs and writes films, reflecting her multifaceted artistic interests, making her curious, precise and unique. She is currently preparing her first EP to be released on the Possession label, which will once again show her desire to make people dance, with the idea of breaking down the rigid dictates of heteropatriarchy always in the back of her mind.
We learn more about Parfait below.
Q: What are your musical influences?
A: I have always listened to a lot of music, my father is a classical pianist and my mother also listened to a lot of music. I've been through all styles: pop, rock, hard rock, hip hop, French rap, hard core, electro and techno. I think the artists that influenced me the most were probably Aphex Twin and Prodigy. At the moment I'm very influenced by the French free and tekno scene. Contemporary but also from the early 2000s.
Q: What is your favorite part about being a musician?
A: Certainly not being tied down to a schedule and a desk job, being independent and always being stimulated by other people's work. Even though a lot of the work is solitary, it also allows you to constantly meet new people, discover new artists but also new styles. Electronic music is always evolving and you never get bored.
Q: Who is the person you have always wanted to work with?
A: Aphex Twin ahah, like many people I think. Although in reality I would rather watch him work than work with him.
Q: What is your most memorable musical moment to date?
A: It was definitely my set for the Possession x Boiler Room party in Paris. The night was amazing and it was one of my last nights before the pandemic forced cut. It remains a magical moment.
Q: What does the immediate future hold for your artistic career?
A: I have quite a few festivals coming up including Exit festival, Teletek festival in early August and Possession festival in late August. But to be honest every weekend is exciting especially during the summer the public is in a special vibe and very festive. Every night is a real party.
Thanks so much for joining us and follow Parfait on Instagram and Facebook and enjoy some music below from her.
Leave a Reply