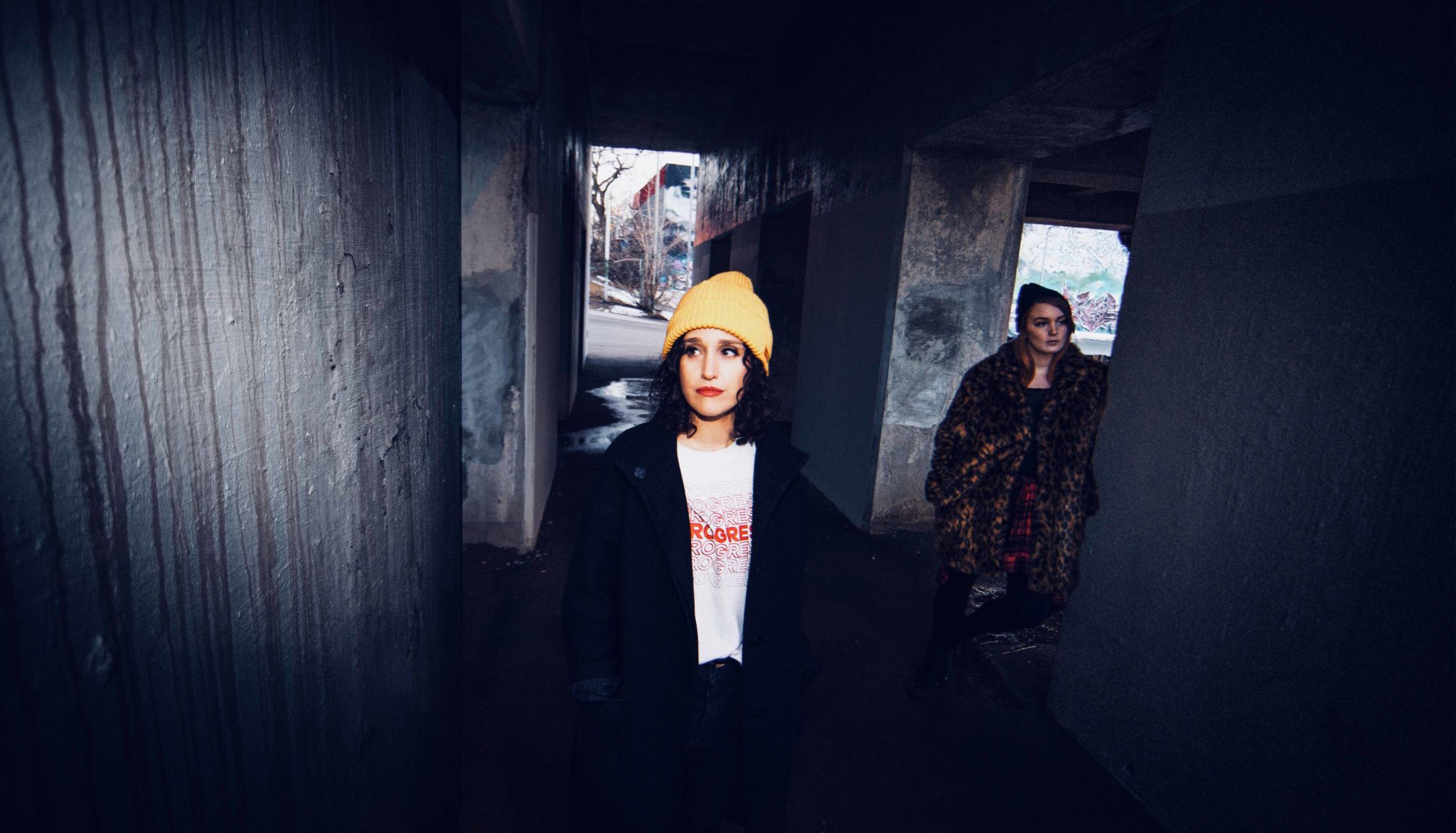 In the next installment of "Catch A New Wav," we interview the Canadian film, TV, commercial composer and music producer, Steph Copeland.
Steph Copeland has been scoring films, television series' and commercials since 2012 (The Retreat,
Vicious Fun, The Oak Room, NBA Canada, The North Face). Prior to her career as an award-winning
screen composer, she began as an electronic producer and singer-songwriter on both sides of the border
of Windsor and Detroit, collaborating with hip-hop, techno and electronic artists under the pseudonym
"Perilelle." Copeland dropped the moniker with her 2015 debut LP "Public Panic," has since released
multiple singles as well her 2019 electro-pop EP, "Dual." From 2016 to 2018, she performed keys and back
up vocals for Canadian pop artist Ria Mae. In 2018, Copeland produced and conducted all-female
orchestras opening the SOCAN Awards and the TIFF Opening Gala. Copeland's songs have seen
placements in films and series' including Netflix's Tiny Pretty Things, L.A.'s Finest, and UnREAL.
We sit with her to learn a bit more about her.
Q: Who are some of your musical influences?
A: The music I enjoy while cooking with my fella would be Khruangbin, Unknown Mortal Orchestra and TV on the Radio. While driving it's Lazerhawk, Daft Punk, Del and Gorillaz. But I'd have to say my biggest musical influences are Massive Attack, James Blake, Antony and the Johnsons, Portishead, Angel Olsen, Fever Ray and Patsy Cline.
Q: What's your favorite part about being a musician?
A: The intimate setting of the recording studio and a hot mic is the most exciting part. That's where I can really get into the headspace and storytelling of a song. The early creative process and getting the song to a place where it takes off in its own direction, when the music steers you, that's the best feeling.
Q: Who is somebody you always wanted to work with (living or deceased)?
A: I'm going to go with Trent Reznor and Atticus Ross (The Girl With The Dragon Tattoo, Gone Girl, The Watchmen series). In the dream scenario, we're doing a cinematic, retro-tinged, electro-pop vocal album.
Q: To date, what's your most memorable music moment?
A: Conducting an all-female orchestra opening up the 2018 Tiff Gala with Sarah Slean, Stacey Kay and The Tenors. There were 30 dancers with kids dancing on tables, even our brass section played on top of tables to the "who's who" of the film industry. It was bananas.
Q: What does the immediate future hold for you in your artistic career? 
A: This Spring I'm scoring music for two feature films and DJ/producer Kero (Detroit Underground) and I are currently working to release a 12" vinyl for the end of summer. It's a blend of unreleased songs we did years ago as well as some new tracks. In the fall I'll be writing music for a documentary mini series while working with various artists on my upcoming EP to release at the end of the year.
Enjoy her newest release, "Gas Light" featuring violinist Brigit O'Regan below.
Leave a Reply