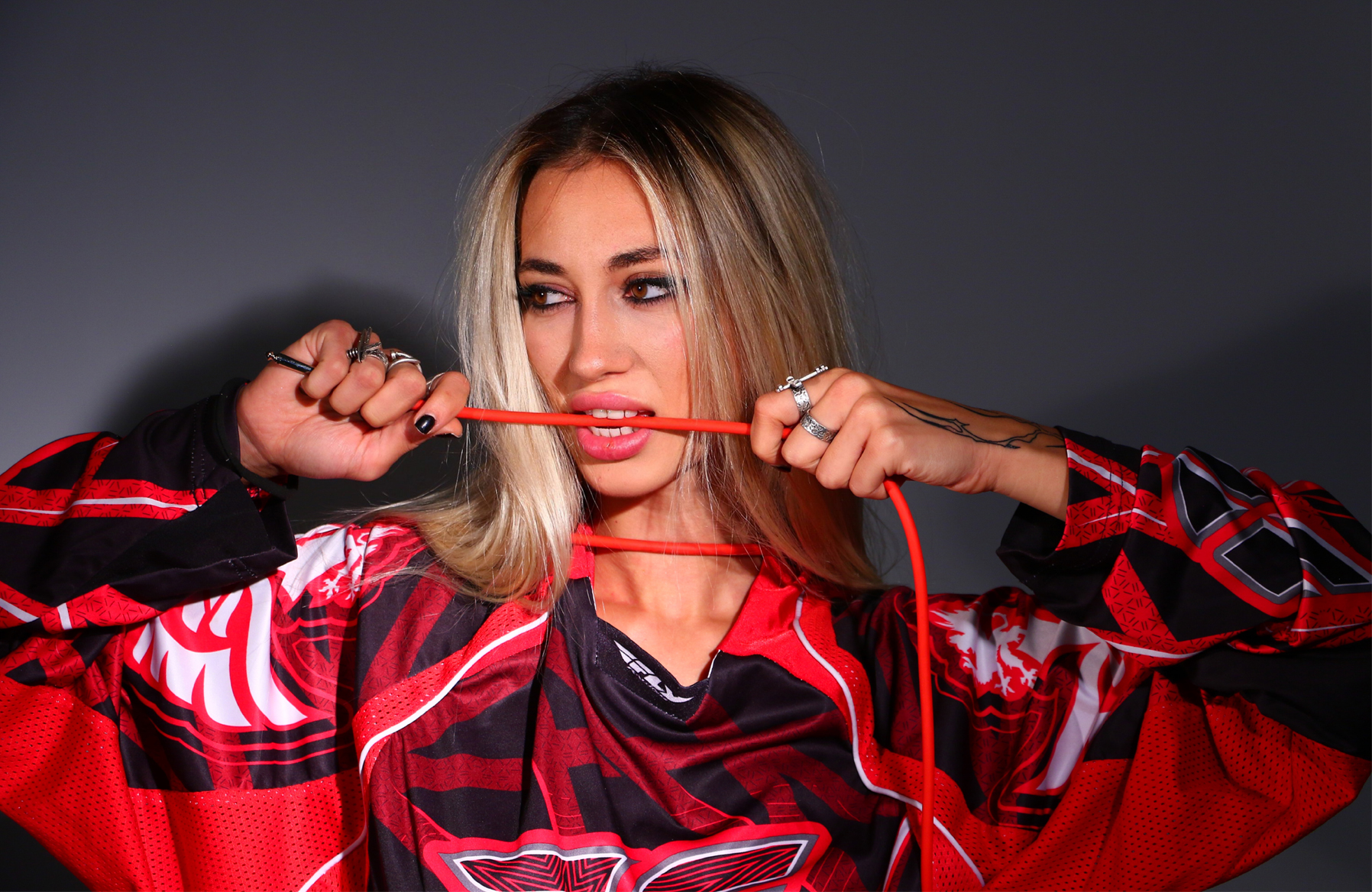 In this "Catch A New Wav," we interview the talented SUMIA.
SUMIA is a rapidly rising young talent and Istanbul techno stage artist. Self-recorded raw synths and deep vocals are some of the key elements of his sound. Despite his young age, his hard work, passion and dedication to music allowed him to share the same deck with many artists and collaborated with powerful record labels such as Artcore, Blackworks, Finder and many more.
We learn a bit more about her.
Q: Who are some of your musical influences?
A: I have listened to various styles of music since I was little. Even though I live and breathe techno music, I can say that Freddie Mercury is one of those musicians whose versatility, courage and influence on the music industry make him an artist I admire and draw inspiration from. It is especially important for me to feel that my music is supported. Because you get really motivated when your music hits the charts or you read a nice comment from a listener. I think I was very excited last year when the "Touch" EP reached #8 on the Beatport music charts.
Q: What's your favorite part about being a musician?
A: Feeling unrestricted and free from criticism of one's identity. Obviously being able to draw attention to my creativity and the fact that others "now" support me in this. When I first started, I was getting a lot of negative comments, especially from a lot of people in my nation, for things like how hard and fast my music was. However, music, like other arts, is a talent that grows in a setting where it is allowed to flourish. Regardless of the reaction at the moment, I incorporate metal tones, other instruments, or vocalists into my song. Producing, in my opinion as an artist, is beneficial for my soul and liberates my personality.
Q: Who is somebody you always wanted to work with?
A: My response to the earlier query will also address this. I believe the artists whose voices I will be most struck by are the ones I would prefer to work with because I enjoy working alone on the producing side. I think there is a lot to learn from the Queen as a group since they changed the world by appealing to the socially marginalized and by fusing several genres to create a new genre. I'd like to collaborate with Freddie Mercury, especially because I believe his voice will enhance harsh techno music and because his life and music inspire me.
Q: To date, what's your most memorable music moment?
A: I believe I'm creating many happy memories in this scene. But this year, beloved Indira Paganotto performed my production of Dance Arena's final track at the EXIT festival, and I joined her on stage and felt the all energy.Seeing thousands of people dance to my music was simply fantastic. It was, in my opinion, one of the nicest recollections a producer could have.
Q: What does the immediate future hold for you in your artistic career?
A: Soon, my collaborations with numerous successful record labels will be released. Sincerely, I think 2024 will be a significant year for my career because I've had the chance to work with a lot of great artists this year. I believe that both parties benefit from one another, particularly in the productions that we put on together. As I did last year, my goal for the coming year is to reach more people with my new songs and use my music to affect their lives.
Thanks for the information and make sure to follow SUMIA on Instagram and Beatport and enjoy some music below.
Leave a Reply