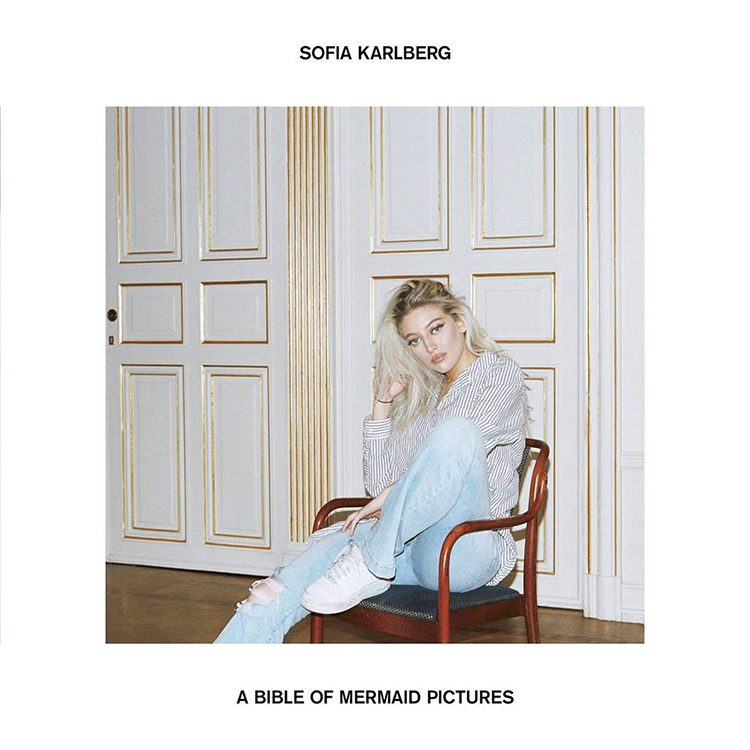 Swedish singing starlet Sofia Karlberg speaks to us this week, having wowed at the end of last year with her first official single release "A Bible Of Mermaid Pictures," which got released through Universal Sweden. 
You initially caught the world's attention with your stunning cover uploads on YouTube – when did you first discover you could sing?
Well I never really discovered I could sing. There was never a starting point to it, It came to me as natural as learning how to talk or walk as a baby. I've been singing since I came out from my mama, haha.
What makes you unique as an artist?
I always try to put a twist and do something unexpected in my music and I love when things get a little bit (much) weirder than expected
Out of all the cover tunes you've recorded, do you have a personal favourite?
Probably "Make It Rain" or "Back To Black." I love making acoustic covers where I can express myself vocally.
We're really feeling the new single on Universal Sweden. Did you enjoy working with such a major label on the release?
There is a lot more work behind releasing a song than you think, and since Universal has been very supportive since the beginning, it feels great to be able to work with them on this project.
Where did you draw your creative influences from for "A Bible Of Mermaid Pictures"? Did you know how you wanted it to sound from the very start of the project?
I knew I wanted a sound that was different from the regular Swedish pop sound. When I heard the track to "Mermaids," I immediately felt the sound. It's a good pop song but still has a cool edge to it!
How have your millions of fans received the track?
The reactions have been super varied which was pretty expected since the song is a bit different, but overall I've had great feedback and support from my followers.
Leave a Reply