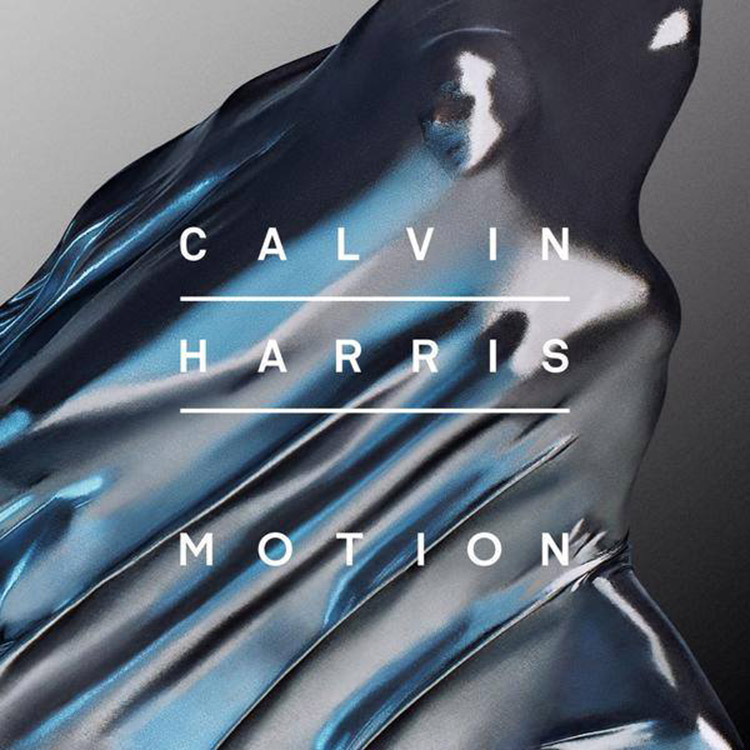 Calvin Harris may have met her in the summer, but we're about to meet his new collection in the fall. 'Motion', the fourth studio album from the Scottish singer-producer is finally coming on Nov. 4, and we are super pumped! Nearly a year after the single "Under Control" featuring Alesso and Hurts, 'Motion' will also feature this year's big singles "Summer" and "Blame" featuring John Newman. It does seem, however, that the bouncy electro house track, "C.U.B.A." did not make the cut, but have no fear: some amazing collaborations are here!
Harris has tapped superstar and No Doubt frontwoman Gwen Stefani for the project on a track titled "Together", as well as reuniting with Ellie Goulding for "Outside". Rising mainstream R&B singer Tinashe ("2 On" featuring Schoolboy Q) makes a splash into dance music in "Dollar Signs", the album's closing track. Also in the mix are EDM superstars R3hab ("Burnin"), Firebeatz ("It Was You"), Ummet Ozcan ("Overdrive"), and previously mentioned, Alesso. Rapper Big Sean even shows up for a track titled "Open Wide". Hurts reappears on "Ecstasy". Other stars include previously mentioned John Newman as well as HAIM and All About She. Besides "Summer", only "Faith" and "Slow Acid" do not list featured acts. Could this mean Calvin's vocals will be on two other tracks?
You can check out the track listing below. Are you excited for 'Motion'? It's less than a month away! I'm personally psyched for the Gwen Stefani and Tinashe tracks. Who is your favorite featured artist? Tell us what you think about the album news in the comments.
1. Faith
2. Under Control (with Alesso, Feat. Hurts)
3. Blame (feat. John Newman)
4. Love Now (feat. All About She)
5. Slow Acid
6. Outside (feat. Ellie Goulding)
7. It Was You (with Firebeatz)
8. Summer
9. Overdrive (with Ummet Ozcan)
10. Ecstasy (feat. Hurts)
11. Pray To God (feat. Haim)
12. Open Wide (feat. Big Sean)
13. Together (feat. Gwen Stefani)
14. Burnin (with R3hab)
15. Dollar Signs (feat. Tinashe)
Leave a Reply