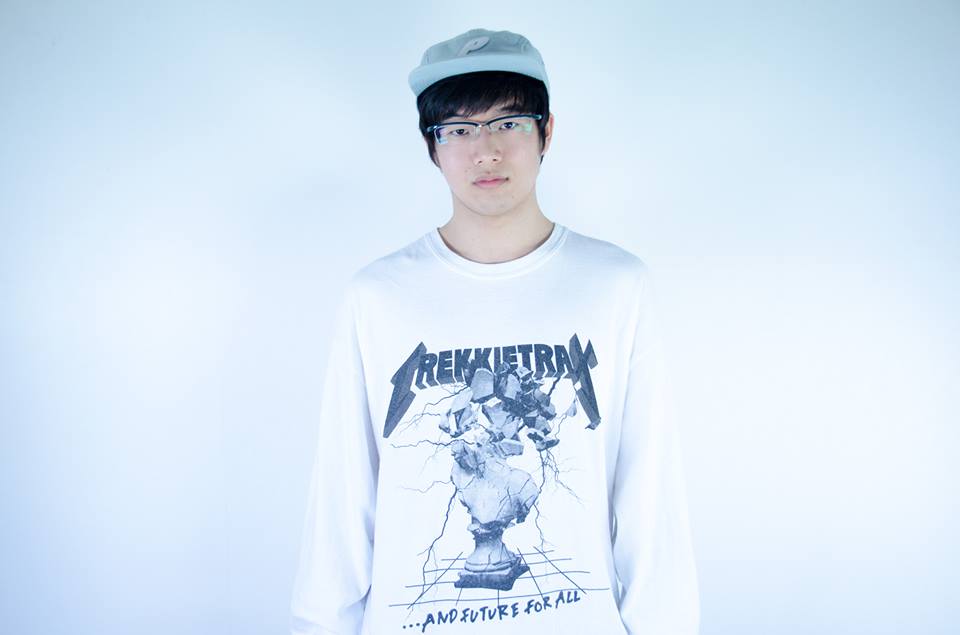 Bless the day when the fate dragged me in the Trekkie Trax's jaws, seriously. Since that fatidical days a couple of months ago, there hasn't been week in which I haven't trawled from top to bottom the archive of this amazing Japanese label, finding tons and tons of incredible and unexpected material which have helped me so much in my recent quest to find my new musical identity.
Right in the middle of this Oriental wave, there is one man who, above anyone else, is gaining my full attention: a self defined UK garage,Future Garage,2step,House,Bass music Dj/ Track Maker and part of the masterminds behind the creation of the label itself; in a single word, Carpainter.
Probably one of the most prolific artists I've ever followed, with already more than 40 tracks ultimated in just a couple of year,  Taimei aka Carpainter is a true force of the nature, or probably, an alien from another dimension, capable to deal with almost any kind of genre and managing in every case to set up something highly interesting.
[soundcloud url="https://api.soundcloud.com/playlists/188086587″ params="auto_play=false&hide_related=false&show_comments=true&show_user=true&show_reposts=false&visual=true" width="100%" height="450″ iframe="true" /]
For our fortune, the above definition perfectly fit like a glove also for his latest studio effort, a brand new eight-tracks concept album titled 'Noble Arts', containing some fashinating stuff labelable (using the artist's words) under the terms like Ghetto House, Hard Techno, Juke but all united under the common philosophy of the 150 bpm. However, in every case it's impossible to fully and satisfactorily describe the totality of this opus staying within certain 'official schemes and canons', you are surely doomed to fail if you try: I've personally shelved any type of classifications and in my mind this album is nothing else than an amazing fizzy journey throught the Milky Way, where I found myself  wearing a Mau5's helmets while surfing, togheter with a bunch of Imperial spaceship, a tidal of falling stars an flashing lazers.
Sounds mad? Well, test yourself by listening above, but then don't forget to tell me how far Carpainter was able to carry your mind.
Leave a Reply