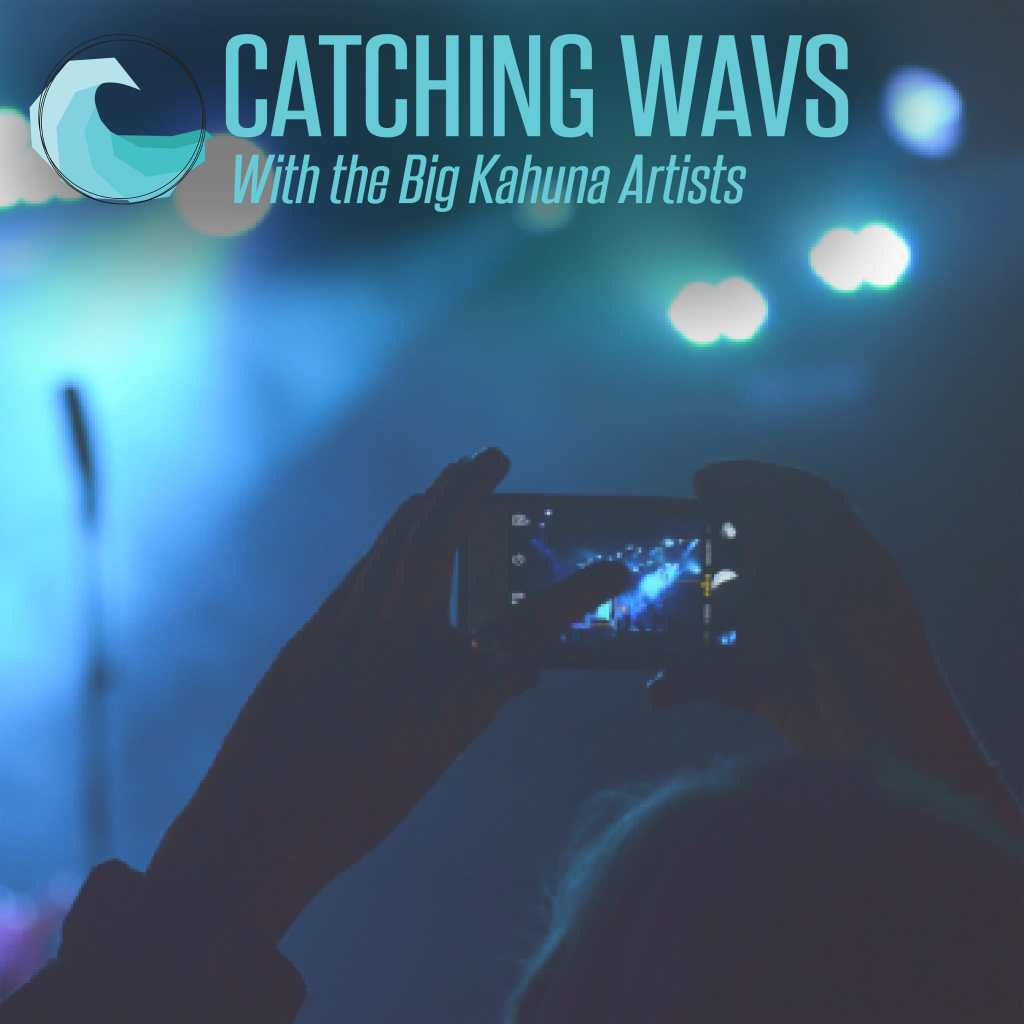 The year is over as of tomorrow. It is done. It has been a big year for us. Lots of milestones. Lots of incredible artists that have appeared on our podcast. We went from Onstage with the EDM Assassins to Catching Wavs. We had all different types of artists come in and do a mix for us. We've really accomplished a lot. To end the year properly, we had to do it right by our followers. We brought in the man who, like us, also took 2016 as the opportunity to rebrand his image. To be fair, it took this mix for me to realize how to pronounce Kapre, but we love him regardless the proper pronunciation.
Kapre who you should follow on Soundcloud, Facebook (despite his exhausting use of memes), Instagram (to see his pretty mug), and Twitter has been really transforming as an artist. I am proud to call him a friend (one whose chops I can bust). I told him that he needs to make an hour mix and make it not suck. I also asked for him to make it dedicated to 2016. In typical fashion, he was able to do work on this and make an amazing mix. This was no surprise as I've had faith in him despite his requests to make this 30 minutes rather than an hour. I am proud to say that he has ended our podcast for the year properly and I'm ecstatic to present it to you. Say goodbye to 2016 and hello to 2017 with this mix!
Don't forget, if you want the chance to be included each week is to submit your tracks today, they may get included in the weekly playlist as well as reviewed so you can get all our followers to press play. Do yourself a favor and check out this mix right now. Also, click the cover or here to download it for free because when you listen, you're going to say wow!
Tracklist:
The Chainsmokers Ft. Halsey – Closer (GhostDragon Remix)
The Chainsmokers – Closer ft. Halsey (T-Mass Remix)
Marshmello – Alone (Original Mix)
Marshmello – Ritual (feat. Wrabel)
K.Flay – FML (Vanic Remix)
Lost Kings – Phone Down (TELYKast X BKAYE Remix)
Flume – Never Be Like You feat. Kai (Wave Racer Remix)
Adventure Club Ft ELEA – Dreams (NIGHTOWLS X Fransis Derelle Remix)
The Chainsmokers – Don't Let Me Down (Illenium Remix)
Rihanna & Drake – Work (R3hab Remix)
Adele – Hello (Marshmello Remix)
Steve James – Renaissance Ft. Clairity (k?d Remix)
Skrillex & Rick Ross – Purple Lamborghini (KANDY Remix)
Krewella – Team
Calvin Harris & Rihanna – This Is What You Came For(R3hab & Henry Fong Remix)
Cheat Codes & Dante Klein – Let Me Hold You (Turn Me On)
Drake – One Dance (Koni Remix) (Casey Malone Cover)
DJ Snake feat. Justin Bieber – Let Me Love You (Zedd Remix)
Justin Bieber – Sorry (3LAU Remix)
Galantis – No Money
Galantis – No Money (Two Friends Remix)
Martin Garrix & Bebe Rexha – In The Name Of Love
Martin Garrix – In the Name Of Love ft. Bebe Rexha (The Him Remix)
The Him – Feels Like Home (Radio Edit)
Drake- Hotline Bling (Benji Reyes Remix)
Drake – Too Good (Conor Maynard & Sarah Close Cover) (Lured X NGO Remix)
The Chainsmokers ft. Phoebe Ryan – All We Know (Treeko & Zedef Remix)
Ookay – Thief
Major Lazer – Cold Water (Jupe Remix Ft. Giant Spirit)
Alan Walker – Faded (CH3VY Remix)
KSHMR – Wildcard ft. Sidnie Tipton
Desiigner – Panda (Afrojack Remix)
Kungs – This Girl (Club Killers Trap Remix)
Sam Feldt x Lucas & Steve – Summer Of Love
Mike Posner – I Took A Pill In Ibiza (DJ Crazy & Nici Remix)
Kolaj – The Touch (Kapre Remix)
Leave a Reply