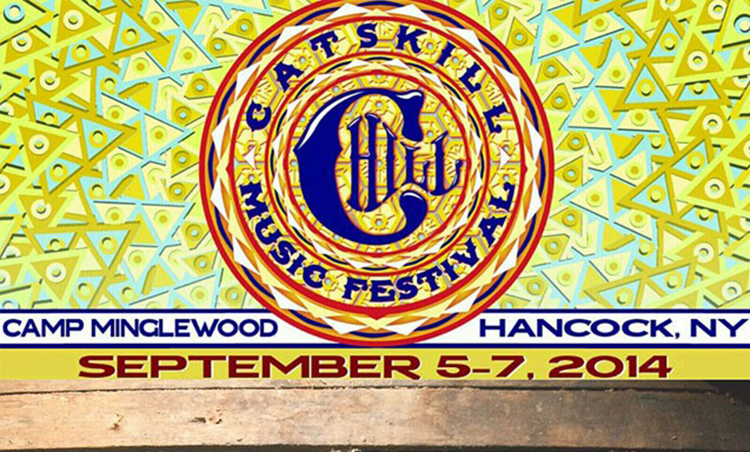 What an awesome way to end my festival season! It was book-ended with Mysteryland and Catskill Chill, I wouldn't want to end the year any other way. The essence that originally drew me into going to festivals is perfectly outlined by Catskill Chill and the Chillfam. Years ago when I started going to festivals, the reason was escape. For 3-4 days out of the year, you were searching for a utopia and you had the ability to attain it. With the rise of festival culture, the beauty that made them so unique has disappeared (especially with the bigger ones). At Catskill Chill, this is not the case! They have rejuvenated my faith in the festival scene.
No harassing security checkpoints, no bad vibe drug dogs, freedom to do what you want, bring your own beers to stages, no noise curfew so music goes until the wee hours of the morning, reasonably price food/drink/beer and family a  mentality that goes unmatched.  There were no curmudgeons to be found. Everyone you ran into had a smile on their face. Your neighbors were willing to help you set up or enthused to share their belongings. The music, by far, takes the cake. Tons of genres to choose from; bluegrass to rock, jamtronica to EDM. Every artist was on fire too, I did not catch a bad set.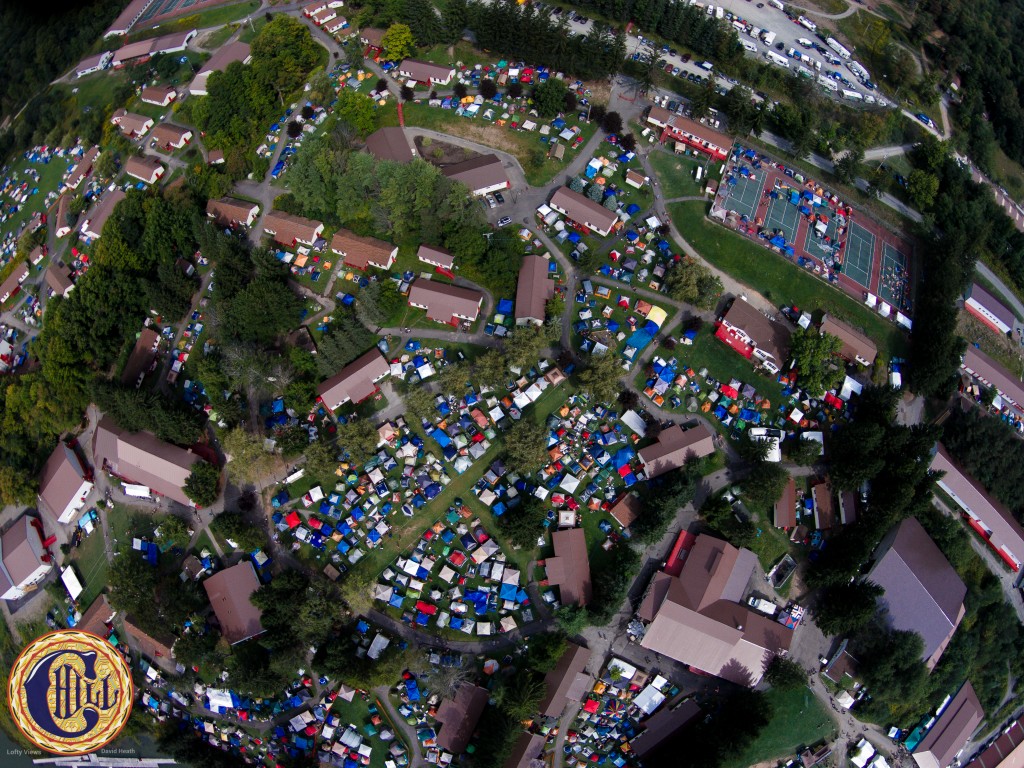 Camp Minglewood has a beautifully hilly layout with asphalt pathways winding around the scattered cabins. Not uncomfortably hilly but just right. Accompanied by rows of trees providing plenty of places for shade. A gorgeous lake and a handful of stages spread throughout the grounds, all covered with awnings.
The first artist we went to go check out was SOLARiS. They were the perfect way to get the festival started; upbeat, energetic and teeming with talent. The majority of their set is improvised, blending each song into the next is hardly recognizable. It's the type of music you loose yourself too and before you know it their set is over. Imagine a mixture of trance and techno but being supplied to your ears via drums, keys and bass instead of a computer. It is quite the experience. (I got the chance to sit down and talk to this guys for a bit so keep a look out for a SOLARiS interview in the future.)
Fast forward a couple hours or many beers later and it was time for Subset at the Red Bull Campsite DJ Truck. His set was just nonstop vicious bass music. This guy is tremendous behind the decks. Ranging from trap to dubstep and ending with some funky renditions of classic tunes like "Don't Worry Be Happy" and "Walk Like an Egyptian." All in all, a really fun time.
Now, onto the artist I was most looking forward to on Friday, Shpongle. This guy live is just unmatched. There is something so captivating by his live performance, it's hard to compare it to anything out today. It can almost put you in a literal trance. There is not much music like his out there. If he is ever coming to your town, I highly suggest opening up your third eye and letting Shpongle take over. At Catskill Chill it was no different; he took the stage at 2:30am and immediately won the crowd over with his bizarre and encapsulating rhythms.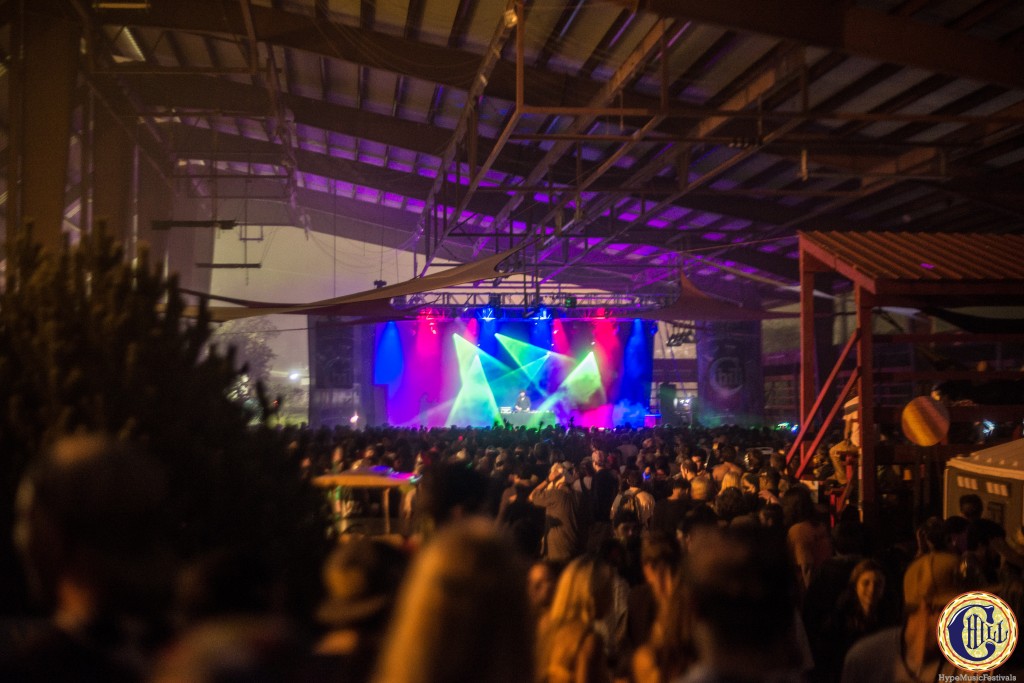 A highlight during the second day of Catskill for me was lespecial. These dudes are unbelievably talented. For an early set of 3:30pm they had the place packed and grooving. Heavily drum and bass influenced they plowed through a Space Jesus and a Primus cover that everyone was jamming out to. They make it hard for you to believe they are a trio, it sounds like there are a dozen people on stage. Each band member is utilizing more than one instrument and have completely mastered it. lespecial is extremely intriguing to watch, it will be hard to miss them the next time they come around.
Break Science was up next on my list. These two New York natives brought the force to their home state. The whole crowd was totally enamored by the songs they were delivering. We were all getting down. From wall to wall people were bouncing. As if Break Science alone wasn't enough entertainment for the crowd, Adam and Boraham brought out the dudes from Lettuce. The audience erupted with approval and the set took a turn for the funk. No complaints from a soul in the house.
One of the biggest focal points of the weekend was The New Deal. They are a modern live electronic band, people label them as live progressive break beat house. It's fascinating to see a group like this in person, especially during their reunion tour. There is an amazing level of passion that goes into EDM performed live. Instead of being behind turntables with your hands in the air, they are creating the noises you are hearing from their fingers. When the notes are coming out of someones hands on a keyboard or sticks on a drum set, there is a certain connectivity to the music that is not attained at regular EDM festivals. The New Deal takes that computerized element out of dance music and makes the human connection even stronger. This was quite evident at Catskill Chill, easily making it my favorite performance of the weekend.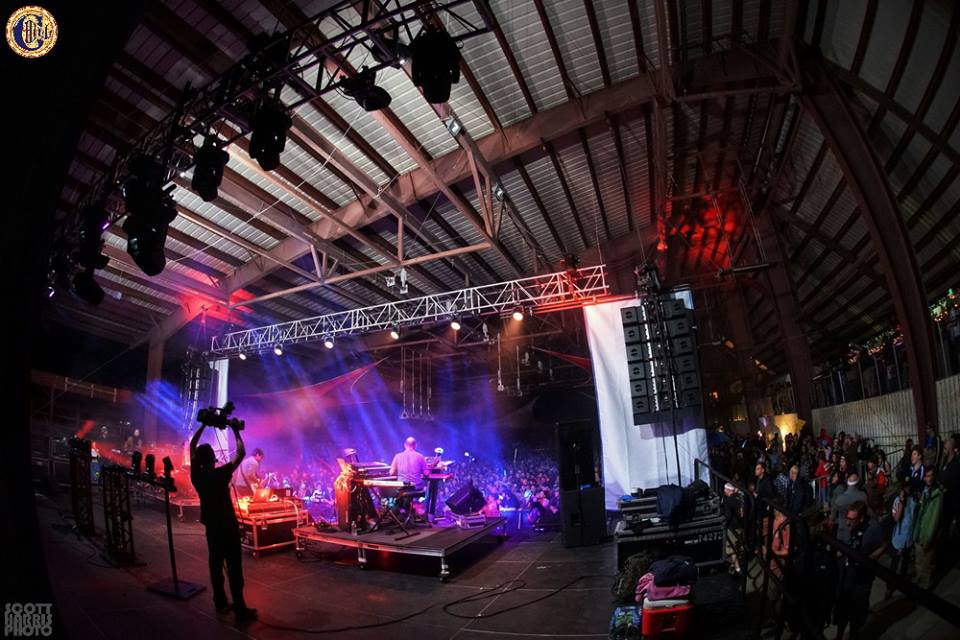 Catskill Chill is the perfect way to end your festival season. It has everything you want from a festival without shitty lines and bad corporate vibes. If you are looking for a real release, a real place to leg got Camp Minglewood is the place to do it. Get your ass to Catskill Chill next year!
Leave a Reply