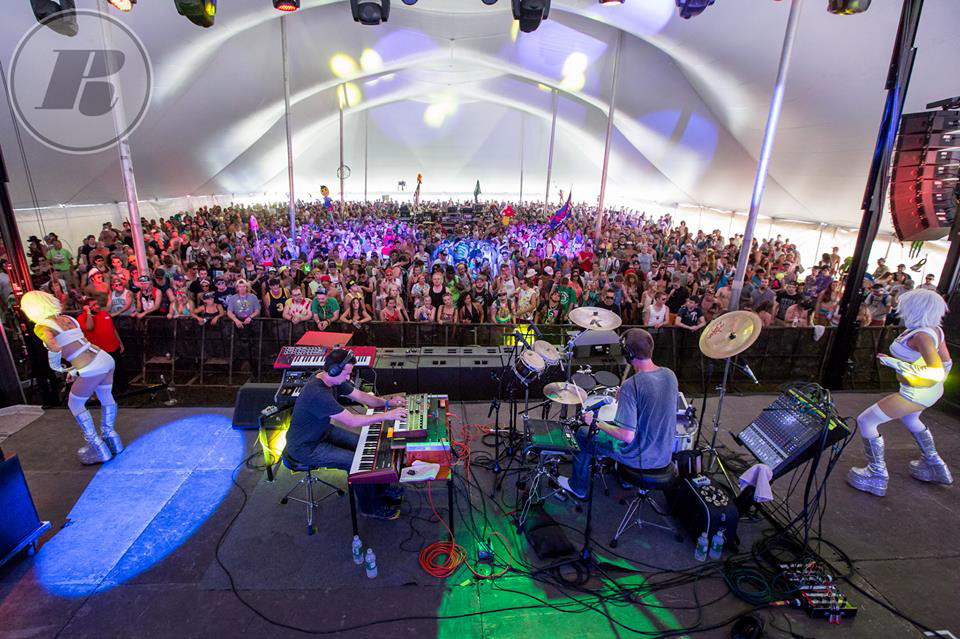 Welcome to the 3rd installment of my Catskill Chill artist spotlight series. Today I bring you The Manhattan Project, a two man group from Rochester New York. Shawn Rogan mans the drums and electronics while Charlie Lindner controls the key boards and synths.
These two are a couple of heavy hitters. There is this awesome fusion of electronic music and live drums that creates an invigorating and unique sound.  Their songs are addictive, they'll have you bobbing your head hours after you've listened to them. Shawn churns out these killer percussive build ups that fit perfectly into their refreshing bass driven synths. Solid bass lines coupled with catchy grooves are what you need to get the party started and The Manhattan Project has all the supplies.
Some songs have this chilled out vibe while others are in your face womping ragers. The best part about it? It's all live! Every synth note or bass womp is happening because Shawn or Charlie are making it happen on the spot.
Check out their tune "Endless Nights." It has one of those big percussive builds into a sick drop and then mellows out to a tranquil lava flow and then back up again. Definitely one that's going to be exiting live.
Leave a Reply