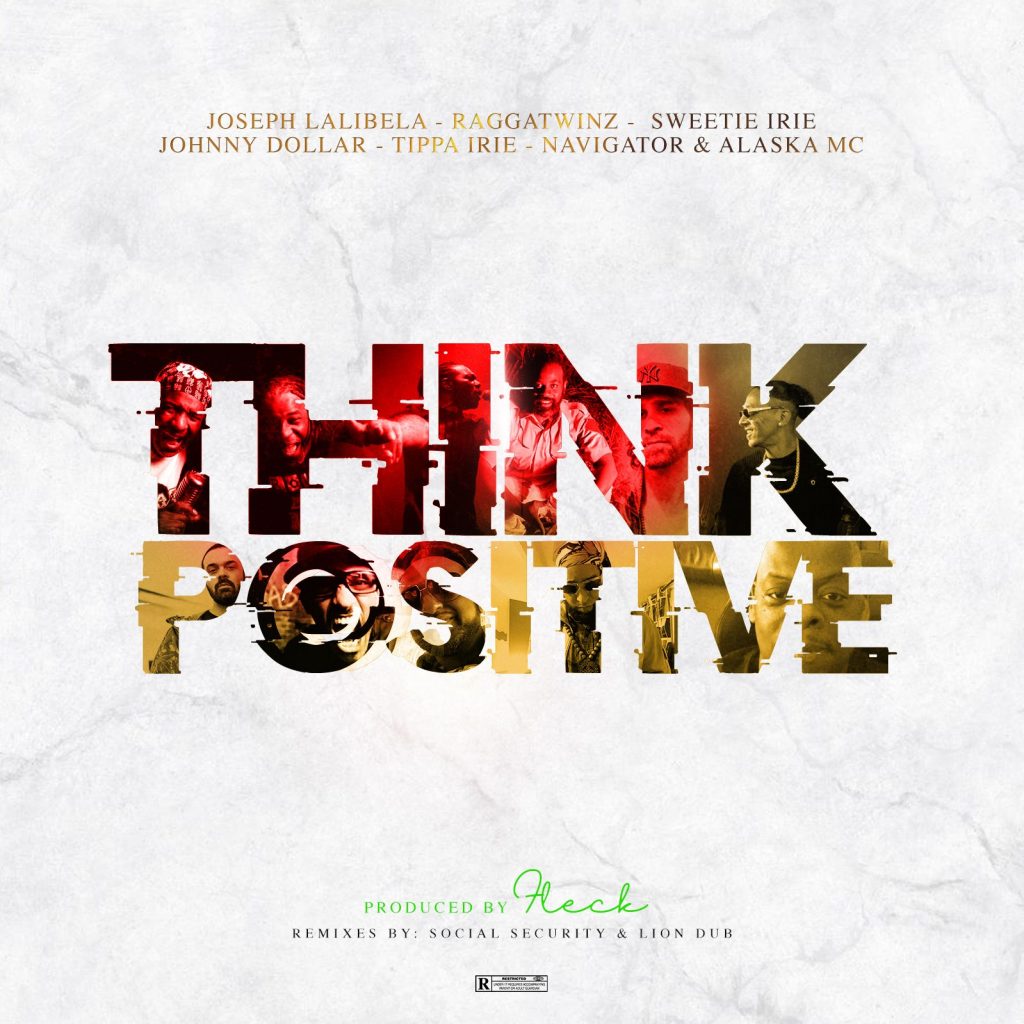 It is as if someone is actually reading what I have to say and finally providing me with the music I want to hear. The Celebration Of Life is back with their second release in support of betterment practices through positive mind-state awareness. I don't know about you, but I have been saying that with all these depressing tracks I've been sharing lately. With that uplifting attitude, the track is called, "Think Positive." Let me tell you something. I cannot recall the last time listening to reggae fused with drum and bass mixed with some jungle bass. It has been too long. It is some straight heat. I was in absolute awe of Fleck's production of this track. Literally blown away. I was digging it a lot and there are a lot of different artists providing lines on this track as we have Joseph LaLibela, Navigator, Alaska MC, the Ragga Twins, Sweetie Irie, Tippa Irie, and Johnny Dolla. Here is a little about the track from the Celebration of Life.
The song is titled 'Think Positive', which is dedicated to Baby Love 'Jaden, the son of Charlene Mulhern. Jaden is featured at the beginning of the Celebration of Life video with his sister Taya (Gucci). The tune became an instant classic, since its live debut last year at the Ministry of Sound performance – hosted for the Jungle Fever party, though no one has had the opportunity until now to play it out.
While I only have the promo below, check it out. I loathe previews, but I appreciate what I heard in the 2 minutes. I am clearly enamored by it.
Check out more of the Celebration of Life on Facebook and Twitter.
Leave a Reply