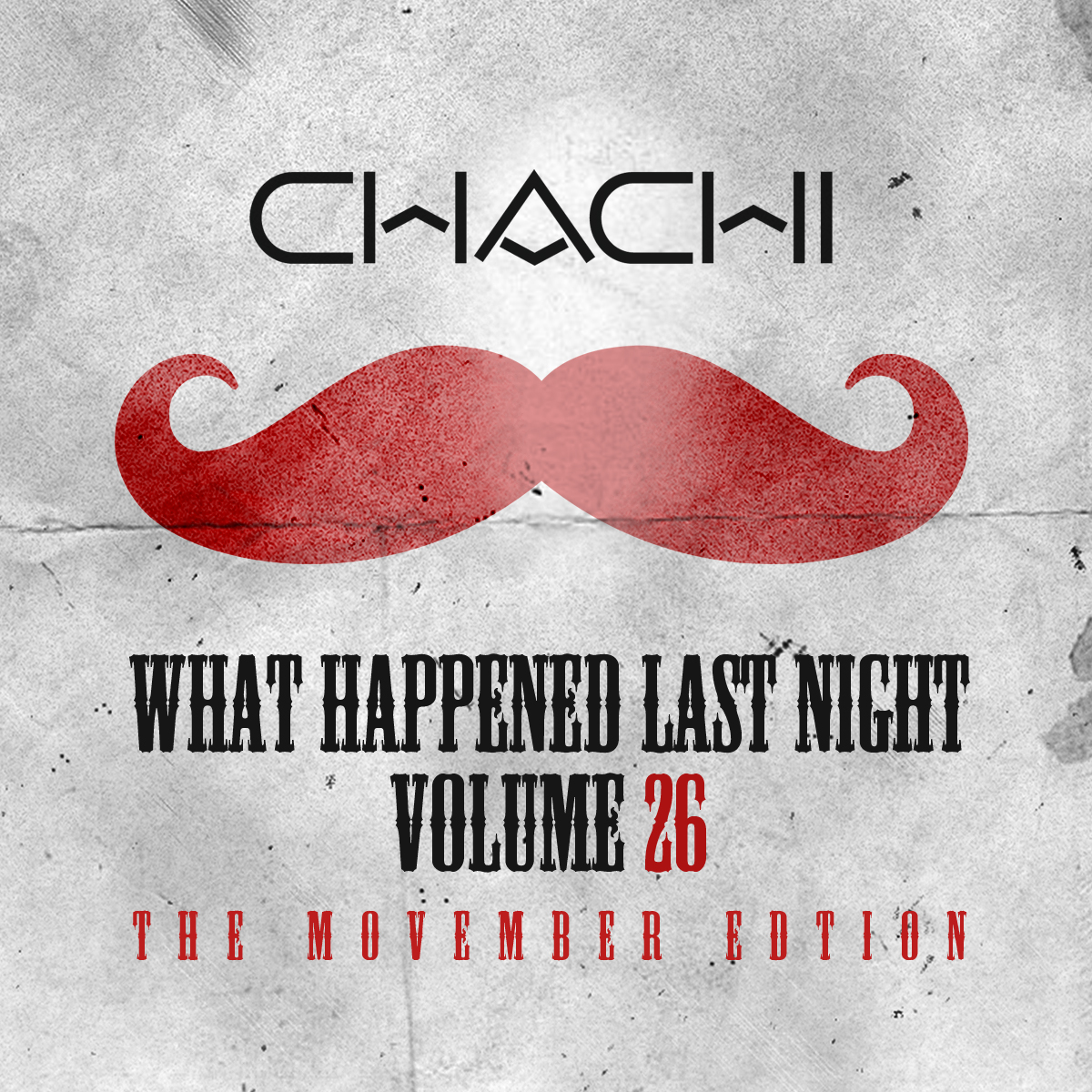 Today is the last day of No Shave November and Chachi put out his latest podcast to raise money for Movember. It is a great cause and Chachi is doing what he does best for donations. Here is his message:
Hey Guys,

This month in support of #MOvember besides walking around with a full blown Tom Selleck and or Burt Reynolds Mustache on my face. I've decided support my own #movember campaign by donating $100 dollars per every thousand plays.

Please do your part by posting this to your facebooks , tweeting & reposting in soundcloud.

Here is a link to my #Movember profile if you would like to also donate directly

Movember Link – MOBRO.CO/SCOTTPETRIZZO

Thanks
Chachi
Check it out. Download it. It is free.
Here is the tracklist for those who want it:
All Night (Chachi & Rick Wonder Remix) – Icona Pop
Young & Beautiful (Cedric Gervais Remix) – Lana Del Rey
Center Of The Universe (Blinders Remix) – Axwell
Neon Eyes (Matisse & Sadko Remix) – Saints of Valory
Adrenaline (Original Mix) – Lush & Simon
Better Luck Next Time (Joel Fletcher Remix) – Bombs Away
Stay The Night (Tiesto Remix) – Zedd
Under Control – Calvin Harris & Alesso Feat. Hurts
Bring You to Life (Transcend) – Steve Aoki & Rune RK ft RAS
Can't Stop (Original Mix) – MOGUAI feat. Niles Mason
Love Comes Again feat. BT (Exodus & Hugo Rizzo Remix) – BT, Tiesto ,Hugo Rizzo ,Dj Exodus
Who We Are – Shermanology Feat. Amba Shepherd
Radio Stereo (Bingo Players Remix) – Duck Sauce
#Pantsdown (Club Mix) – The Partysquad, Mitchell Niemeyer
Remember (Original Mix) – Thomas Gold, Kaelyn Behr
Leave a Reply