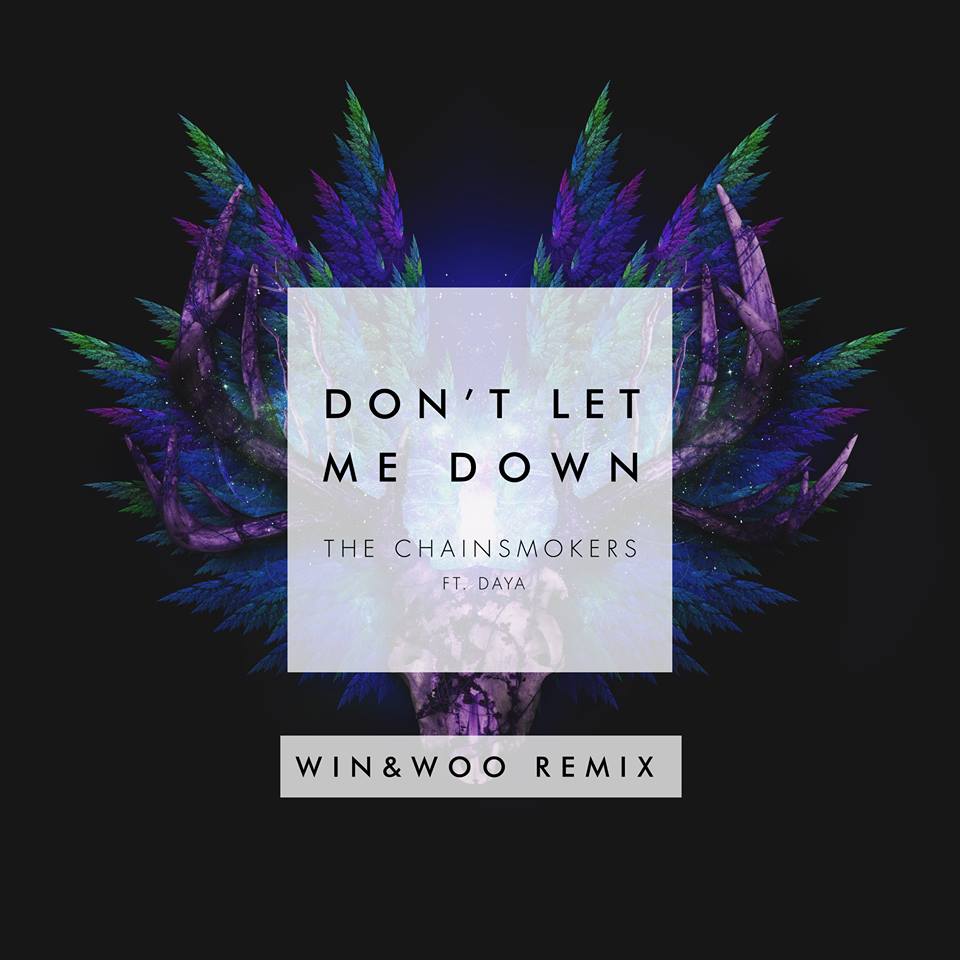 Win and Woo again everybody! The kings of remix are back, and less than a month from their last creation they bless the humanity with a brand new marvel. This time, with their the miracolous 'W treatment', they managed to change skin to the mediocre 'Don't Let Me Down' by the Chainsmokers (how can we forget that shameless drop?), finally trasforming it in a perfect good-vibe bomb, ready for all the incoming Sunset and Sunrise jams during Spring and Summer.
[soundcloud url="https://api.soundcloud.com/tracks/251842952″ params="auto_play=false&hide_related=false&show_comments=true&show_user=true&show_reposts=false&visual=true" width="100%" height="450″ iframe="true" /]
Halfway between 'How Deep Is Your Love' and 'Where Are U Now', this remix has it strong point in the majestic bassline (massive, invasive, sometimes nearly rude but always warm and gentle) which, despite the original version, goes hand to hand with the soft emotional vocal writing of Daya, giving it the right dynamism but without killing or denaturalizing it.
Personally, just a couple of plays has been enought to throw 'Don't Let Me Down' at the very top of my all time Win & Woo's favourites, but I have to admit that I'm hugely impressed by the general policy of these two Chicago boys, always costant, always qualitative, always capable of make up my mind and make it travel through unknown musical ladscapes and exotic heavens.
Oh, and in case you miss it, it's available for free.
Leave a Reply