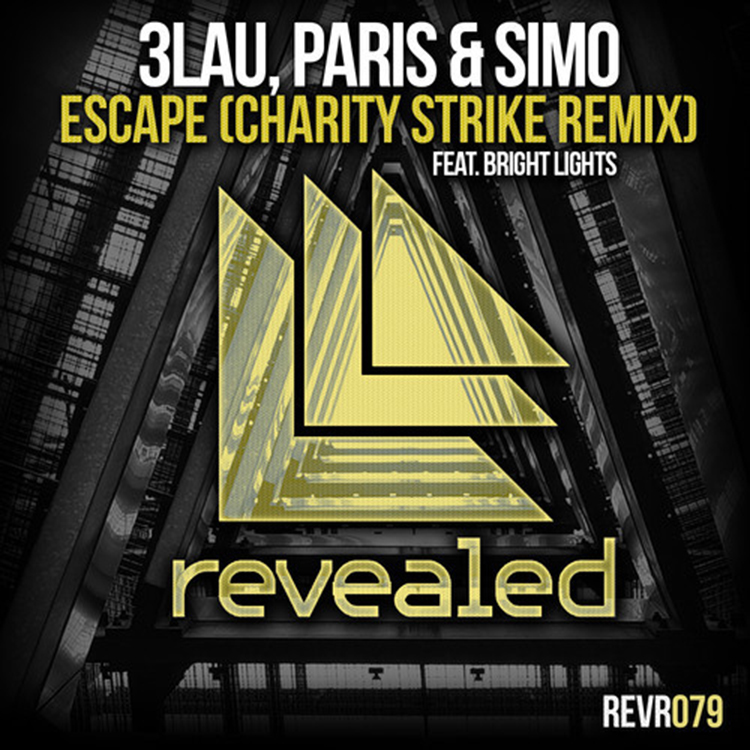 Hardwell's label decided to throw a contest to find new talent by having them remix 'Escape' by 3LAU, Paris & Simo feat. Bright Lights. Apparently over 1700 submissions were sent in. Charity Strike, a duo from California was chosen along with two others. They kept the vocals from the song, but added the progressive sound along with the surprise trap ending. This is extremely hot and I suggest you check it out right away. The song is available to purchase on Beatport. I hope to hear more from Charity Strike soon!
Here's the quote from Revealed Recordings about this:
At the tail end of 2013, few summer anthems have held their corner quite to the extent of Paris & Simo and 3LAU's vocal collaborative "Escape" alongside Heather Bright. In the wake of such a landmark release, Revealed Recordings put remix duties out there for the next generation of talent. With over 1700 submissions pouring in from across the globe, Hardwell and his dedicated label team handpicked Italian duo Flatdisk as overall winners of the competition, the release of which comes accompanied by two additional entries to further Revealed's commitment to shining a light on cutting edge dance talents. Reigning from Italy, Flatdisk use their first place remix to test the musical boundaries of this Beatport chart-topping original, leaping from two-step digressions to adrenaline fuelled drops whilst maintaining the original's unforgettable melodic assets. Swedish newcomer Manse then dons an uplifting and melodic remix sure to captivate the peak time crowds, leaving LA-based duo Charity Strike to bring the bounce with a festival-proofed electro cut with huge dance floor potential. With 2014 already promising new and familiar talents from across the globe and a continuation of the essential floor fuel we have seen Revealed consistently deal in, one thing is for certain — the future of global dance music has never sounded so promising.
Leave a Reply