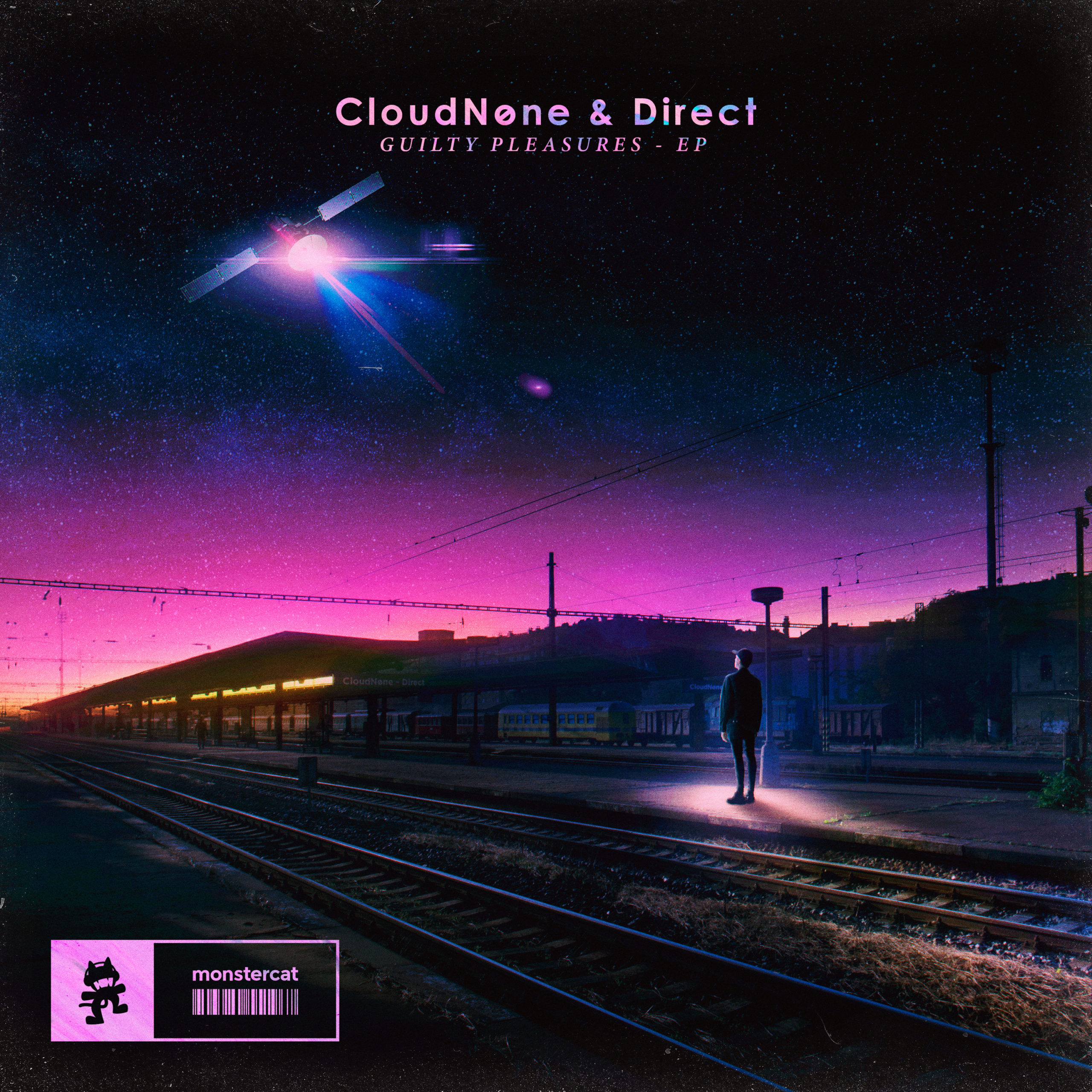 Talented producers CloudNone & Direct have collided once again for their stunning "Guilty Pleasures" EP available on Monstercat. Featuring a core theme of late-night maneuvering, the full three-track nocturnal journey is available.
The EP begins with title track, "Guilty Pleasures," which is a reflective three-minute journey through sound. The audibly melancholic timbre is balanced by the glimmer of hope it elicits through its ruminatively glistening electronic production elements.
The song "Slip" follows and kicks off with a mellow, subdued tone, with a hushed, dusky vocal trickling in not too far behind. Meditatively pensive throughout its entirety, the emotive tune sonically evokes deep introspection, in turn leaving the listener in a calm, relaxed haze. Rounding out the 3-track release is the previously released, "Told U." The nearly four-minute musical endeavor immediately starts with a rising tension that builds steadily with each passing second. Rolling basslines, a distorted vocal, and glitchy soundscapes characterize the remainder of the synth-laden, heady offering.
CloudNone told us that "The Guilty Pleasures EP has become the soundtrack to my evenings throughout this year. I often go for a walk by myself at the end of the day and this EP has always been the perfect companion, providing a sense of relief and therapy. Beginning with a bit darker energy and then lightening up with Slip, the flow of this EP always treats me right. Things shift and my mood becomes transcendent with Told U, but all in all, Slip has really been my essential night-time anthem." Direct added that the "Guilty Pleasures EP embodies many of the feelings I have missed out on during quarantine: Exploring the city at night, seeing shows, and collaborating with friends. When listening to the EP I feel reminiscent of freedoms I felt and now long for."
Enjoy it below.
Leave a Reply