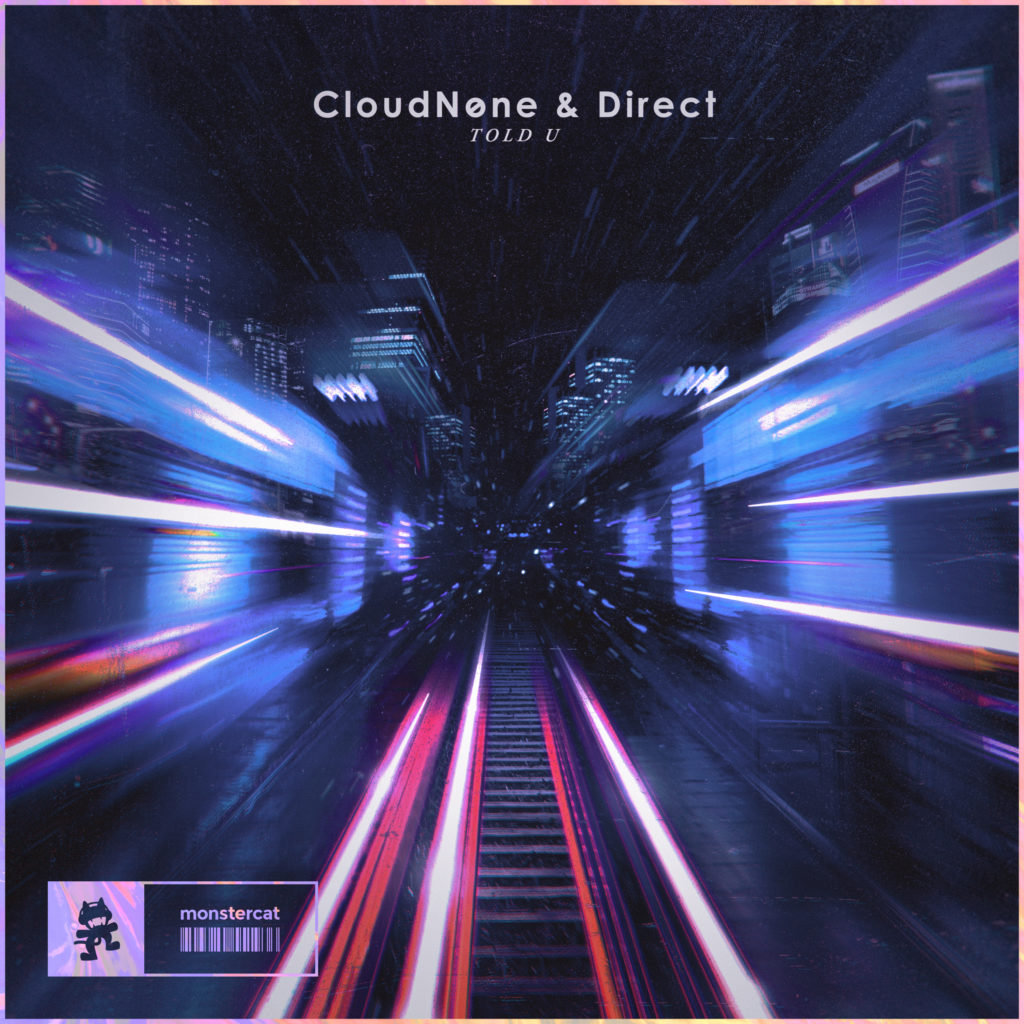 Musicians CloudNone and Direct have linked once again for a euphoric downtempo single out now on Monstercat. Last collaborating on their July release, "Further," the two make a prominent pair, playing off each other's chilled out, emotive sensibilities in their newest release, "Told U." Leaning on a distinct pitched down vocal and its pulsating bassline, the single opens with an extensive build, crescendoing with a subdued drop. Key synth stabs are then introduced midway through the single, inducing a hypnotic state, intensifying throughout the duration of the release. Trance sensibilities are moved to the forefront as the track progresses, reaching an inevitable climax at the two-minute mark.
CloudNone told us that "we discussed how this song reminds us of our early days discovering electronic music. We both reminisced on night-time car rides with friends and our first teenage freedoms spent exploring the world on our own and the senses of adventure that evoked." Direct added in that "for me personally, it brought back adventures into NYC alone and the freedom and wonder that brought; late-night bus rides to the city from my small town and the feelings of excitement that brought."
Enjoy the track below and follow CloudNone and Direct.
Leave a Reply