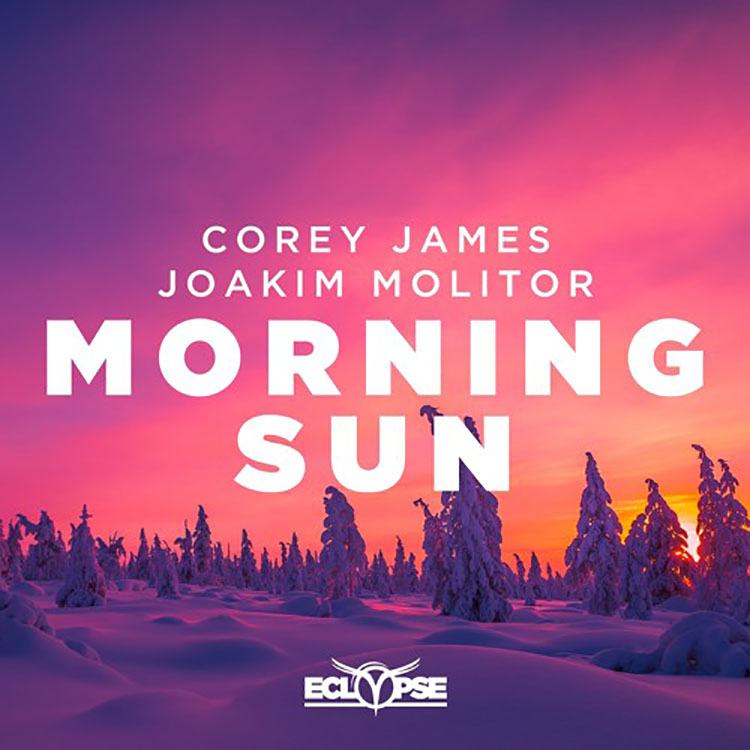 First, the album artwork for this single has me hooked already. It is a dream of mine to see a "Morning Sun" like this.
Anyway, back to the music. Corey James and Joakim Molitor have succeeded in much more than making appealing album art. The ups and downs of this progressive track remind me of driving as the sun is coming up over the horizon. The intermittent brightness as the trees block the morning sun really play into the highs and lows of this track. Picture yourself driving to work just as the sun is rising and you can feel the warmth through the windshield growing stronger as the sun progressively gets higher above the horizon. As with this track, the farther in you get, the more energy you feel.
Those breaks in the action, that is just the trees blocking the sun for a few moments. The warmth immediately starts to build once again. The relaxing nature of this track is perfect, not to mention the title and of course the album art. The entire package is complete. Check out the track below and let us know what you think!
Leave a Reply